Paris Climate Talks: Latest Call For 'Emissions Neutrality' Signals Dramatic Shift Away From Fossil Fuels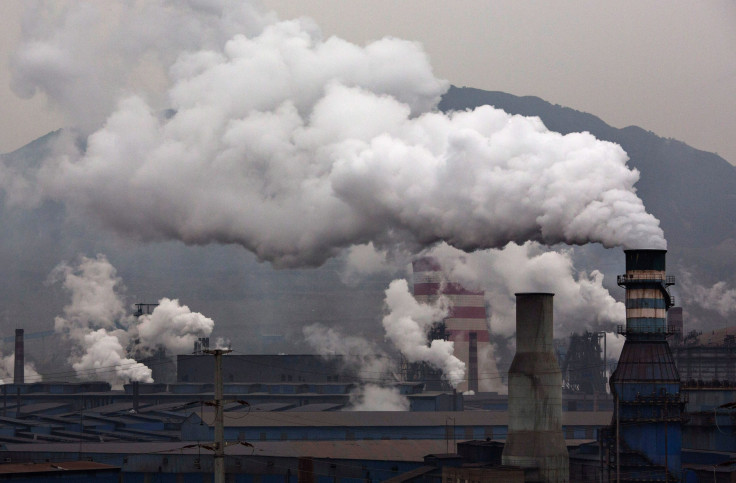 If nations at the Paris climate change talks live up to their latest pledge, nearly all of the world's coal power plants, oil rigs and natural gas wells will have to shutter by the end of the century. Negotiators this week proposed a goal to slash the world's emissions down to nearly zero in the next few decades -- a feat that will require a drastic shift away from fossil fuels, climate policy experts said Friday.
Leaders from nearly 200 nations are in the final hours of a two-week scramble to reach a United Nations-backed agreement on climate change. The latest version of the deal, unveiled late Thursday, includes for the first time a target to achieve "greenhouse gas emissions neutrality" in the second half of this century.
The wonky term, if it sticks, would resolve an ongoing dispute between countries over how to characterize long-term goals for tackling climate change. "Emissions neutrality" implies that human-induced emissions -- including carbon dioxide, methane and nitrous oxide -- must drop as close to zero as possible. All other remaining emissions will have to be absorbed by forests and soils, or captured and stored underground using costly and still-unproven technologies.
The new language helps strengthen the broader message to global policymakers and financial investors that they should move money and resources away from conventional energy sources and toward cleaner alternatives, such as solar and wind power or alternative fuel vehicles.
"It signals the world is really on board for this low- and even zero-carbon transformation," said Kelly Levin, a senior associate with the World Resources Institute in Boston. "As a result, there's a necessary transformation that needs to happen in all kinds of sectors."
Talks continued Friday on the sidelines of the Paris summit after negotiators pulled an all-nighter hashing over the draft text. Laurent Fabius, the French foreign minister who is presiding over the U.N. conference, said he expected to present a final version on Saturday at 9 a.m. local time, although negotiations could still bleed into the early hours of Sunday, observers said.
Diplomats are racing to resolve a handful of remaining sticking points between wealthy nations and developing countries.
"The big word today is 'differentiation,'" Cassie Flynn, a climate change adviser for the U.N. Development Program, said by phone from Le Bourget, the northeastern suburb of Paris where the talks are being held. "It answers the question of who does what and when."
Poorer countries want the document to emphasize the "differentiated responsibilities" that nations have in tackling climate change. The phrase puts the onus on the United States and European nations to act more quickly to reduce emissions, since developed countries are responsible for the bulk of historical emissions clogging the atmosphere today. The U.S., by contrast, wants the agreement to highlight a "common" responsibility for action, given that developing nations like China and India account for nearly two-thirds of new planet-warming pollution.
"Many countries are saying we need this deal to reflect how the world is today, and we need this deal to make sure that all countries have what they need to address climate change," Flynn said. "This differentiation question is very key, because it reflects the current state of global geopolitics and economies."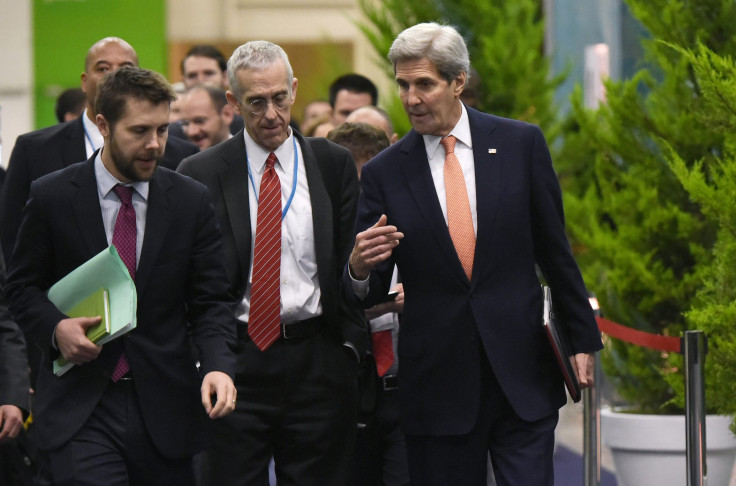 Negotiators are also working to resolve critical questions around transparency: How do you ensure that countries are sticking to their commitments to slash emissions? The latest text dodges the issue of how governments would monitor, verify and report their levels of pollution to the global community.
Countries are similarly straining to reach a decision over how often governments should revisit and update their individual emissions strategies beyond the first five years of the deal. The existing plan "is all couched in flowery, voluntary language," Erich Pica, president of Friends of the Earth United States, an advocacy group, said from the climate conference. "It becomes a fundamental problem if you're not reopening these [strategies] to see if they're working."
Pica also criticized the new language around "emissions neutrality," saying the word choice was vague and ambiguous. He noted the draft doesn't include any firm benchmarks or targets for achieving near-zero emissions by the end of the century. "It gives lip service that the age of fossil fuels is ending, but it doesn't provide any 'oomph,'" he said.
Levin, the World Resources Institute expert, said it was still possible to define the emissions neutrality goal. She and her colleagues analyzed the target under two possible outcomes.
The first scenario assumes countries will commit to keeping global temperatures from rising by 2 degrees Celsius (3.6 degrees Fahrenheit) above preindustrial averages -- the point at which the planet will be locked into catastrophic climate change effects. To avoid that milestone, carbon dioxide emissions must hit net zero between 2060 and 2075, while all greenhouse gas emissions must decline to net zero between 2080 and 2090, according to the analysis of U.N. emissions data.
A second case imagines that countries have pledged to limit warming to 1.5 degrees Celsius, a drastically more aggressive target. To reach emissions neutrality, carbon emissions must drop to net zero between 2040 and 2050, while emissions overall must drop to net zero between 2060 and 2080.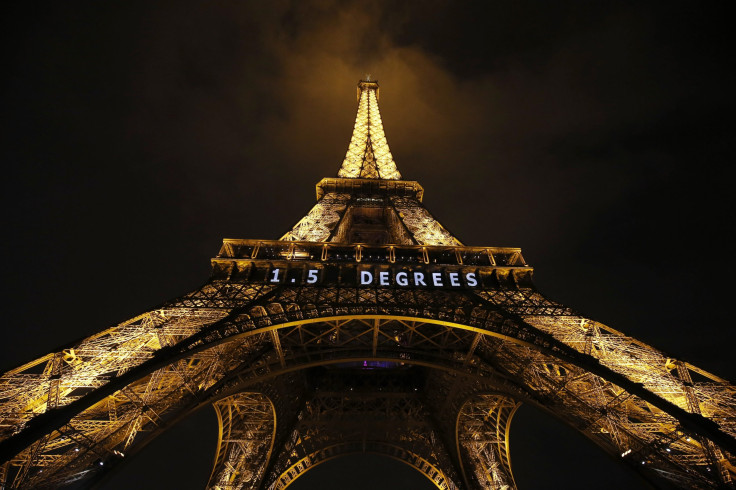 Levine said the emissions neutrality goal had "strong support" among negotiators in Paris. But whether the world will stick to a 2-degree target -- or opt for the more drastic 1.5-degree goal -- is still very much up in the air.
Island nations in particular are pushing for a more ambitious timeframe. They argue that delaying emissions cuts would allow for further climate devastation, as rising sea levels threaten to sink their sovereign land. Saudi Arabia and other oil-dependent nations have opposed more aggressive targets that would limit near-term investments in fossil fuels.
Whatever countries decide, they only have until this weekend to reach the world's first sweeping climate accord, said Flynn, the U.N. climate adviser.
"This is like a World Cup match, and we're in the final minutes of the final championship game," she said.
© Copyright IBTimes 2023. All rights reserved.
FOLLOW MORE IBT NEWS ON THE BELOW CHANNELS