Paris Climate Talks 2015: Dark Days Ahead For The Coal Sector As Nations Close In On A Deal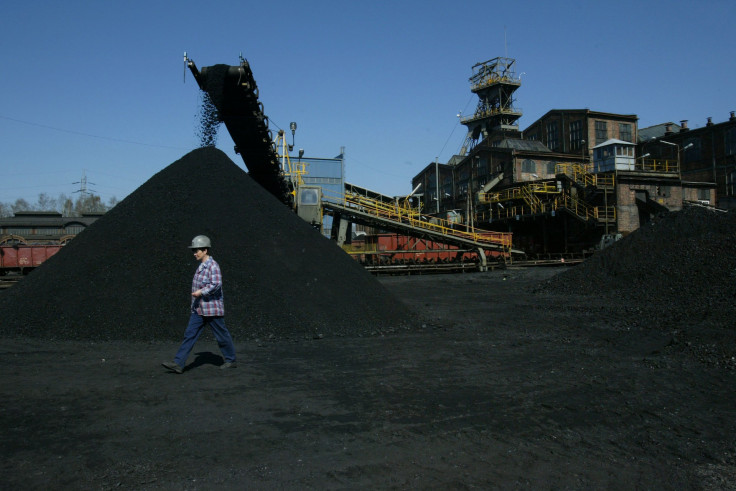 As diplomats in Paris draw closer to a deal to tackle climate change, the outlook for the coal sector is starting to darken. Nearly 200 nations at the United Nations-run summit are expected to finalize a sweeping climate deal by this weekend. Top leaders, including U.S. President Barack Obama, are calling for a shift in the world's energy supplies away from high-carbon sources, such as coal, and toward cleaner alternatives.
The push comes as coal mining companies are grappling with plunging coal prices, rising debt and tougher environmental rules. Ongoing talks to curb the world's carbon emissions are poised to accelerate the coal sector's long term decline, analysts say.
"Any outcome at the Paris talks that aims to reduce carbon emissions will especially target the coal sector because it's one of the largest producers of greenhouse gases," said Edgar Van der Meer, a senior analyst with NRG Expert in Toronto. "It just compounds the situation for producers."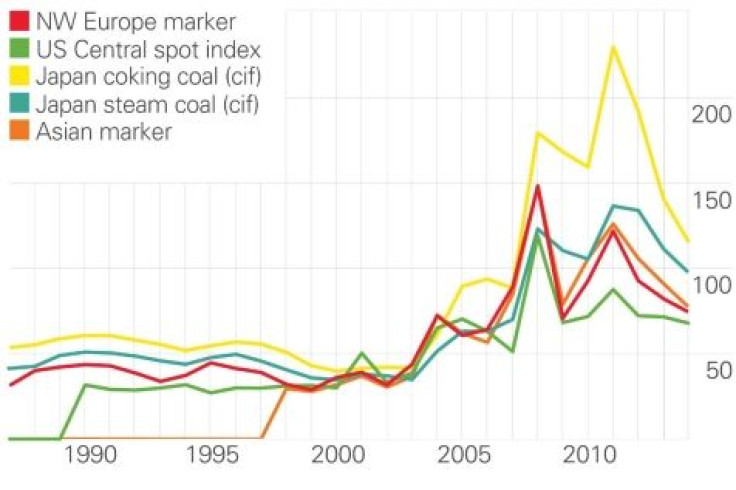 The challenges facing the industry were especially clear this week as two major mining companies scrambled to restructure their operations in response to sinking commodity prices.
Glencore Thursday deepened its capital spending cuts for 2016 by more than $1 billion. The Swiss mining giant is facing net debt of $30 billion — one of the highest in the industry — as prices for coal and copper continue to sink. The company raised its net debt reduction target to $18 billion to $19 billion in 2016, from a previous target of $20 billion. Shares of the company's London-listed stock surged by more than 10 percent Thursday in response to the debt-cutting plan.
On Tuesday, Anglo American, one of the world's biggest diversified mining companies, announced a massive restructuring plan in the face of severe commodity price falls. The London-listed company said it would slash its workforce by 85,000 employees and cut its assets by 60 percent, including coal assets in South Africa and Australia and loss-making coal mines.
U.S. coal companies Alpha Natural Resources, Patriot Coal and Walter Energy all filed for bankruptcy protection earlier this year, sparking predictions of a wave of consolidations and asset sales.
Two key factors are at the heart of the coal sector's troubles. Prices for metallurgical coal, the type used in steelmaking, dropped to 11-year lows earlier this year amid the slowdown in China's economic growth. And demand for thermal coal, which is used in power plants, is steadily sliding as utilities increasingly switch to cheaper natural gas and governments adopt restrictions on toxic air pollution and carbon emissions.
Wood Mackenzie analysts estimate that with coal prices heading for a fifth consecutive year of decline, nearly two-thirds of the world's coal production is now considered unprofitable, the Sydney-Morning Herald reported.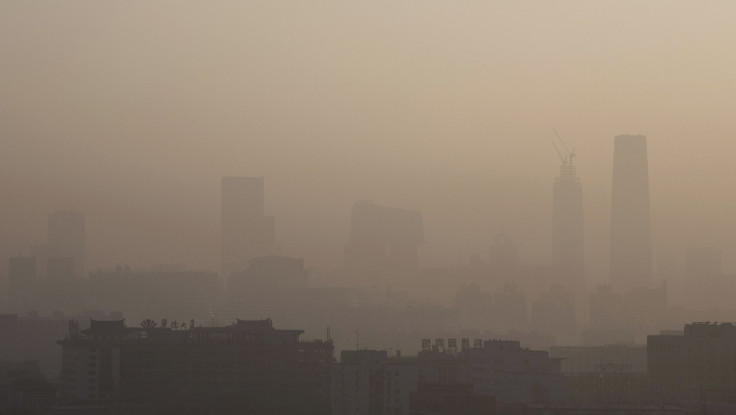 A global agreement in Paris could deepen coal's problems by spurring countries to act aggressively to adopt cleaner power sources — converting coal-fired power plants to run on lower-carbon natural gas, for example. In the U.S., burning coal in power plants accounted for nearly a quarter of the nation's total greenhouse gas emissions in 2012, making it an obvious target for environmental policies.
Still, the mounting challenges are not necessarily a death knell for the coal sector, at least in the short term.
U.S. energy analysts expect coal-fired plants to account for 34 percent of the nation's energy mix by 2040 — down from 52 percent in 2000 — even as the Obama administration's Clean Power Plan compels states to reduce emissions from power plants within the next 15 years.
In India, China and across Asia's emerging economies, demand for coal will continue to grow as countries seek to provide electricity for expanding middle classes. Indian officials have said the country's coal consumption is on track to double by 2030 even as Prime Minister Narendra Modi calls for greater investments in solar power and other renewable sources.
In the long term, however, the world's appetite for coal is projected to shrink as countries strive to meet their pledges for reducing emissions. At the U.N. Paris talks, most countries have agreed to establish a goal to keep temperatures from rising by 2 degrees Celsius above the pre-industrial average — a feat that would require virtually all new investment in coal mining and coal power production to cease in coming decades.
If that actually happens, China's coal sector would suffer the biggest blow. The country accounts for nearly half the world's total coal production, supplying 3.8 billion metric tons in 2014, according to the BP Statistical Review of World Energy. The United States is the second largest producer, with about 907 million metric tons produced last year although 2015 production is expected to drop by 10 percent thanks to competition from natural gas.
India, Australia and Indonesia — the world's third, fourth and fifth-largest coal producers in 2014, respectively — would likely take significant hits, too.
"In the long run, the aim may be to get rid of coal entirely, in terms of our electricity generation," NRG Expert's Van der Meer said of the climate talks. "Coal-fired electricity will be the exception, rather than the norm."
© Copyright IBTimes 2023. All rights reserved.
FOLLOW MORE IBT NEWS ON THE BELOW CHANNELS