Paris Police Shoot Dead Knife-Wielding Man Wearing Fake Suicide Vest On Charlie Hebdo Attack Anniversary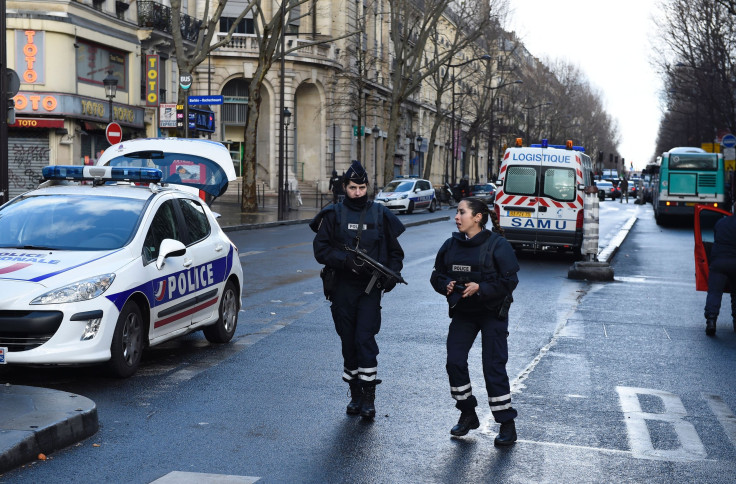 Police in Paris shot dead a knife-wielding man trying to enter a police station Thursday in the northern part of the city, according to reports. The shooting occurred as France marks the one-year anniversary of the Charlie Hebdo attack.
The man shouted "Allahu Akbar" (God is great) and was likely wearing a suicide belt, French interior ministry spokesman Pierre-Henri Brandet said on BFMTV, according to Reuters. Police officials later told media that the suicide vest was fake.
Police are investigating the incident as a terrorist attack, according to the Associated Press. And a person who witnessed the incident told Agence France-Presse that he heard "two or three shots."
The police station located on Rue de la Goutte d'Or in Paris' 18th arrondissement, which has a high immigrant population, was reportedly cordoned off.
The incident occurred on the first anniversary of the terror attack on French satirical magazine Charlie Hebdo, in which gunmen stormed the magazine's offices and killed 12 people, including eight of its staff.
© Copyright IBTimes 2023. All rights reserved.