Passenger Smuggles 'Emotional Support' Cat On Plane, Both Removed From Flight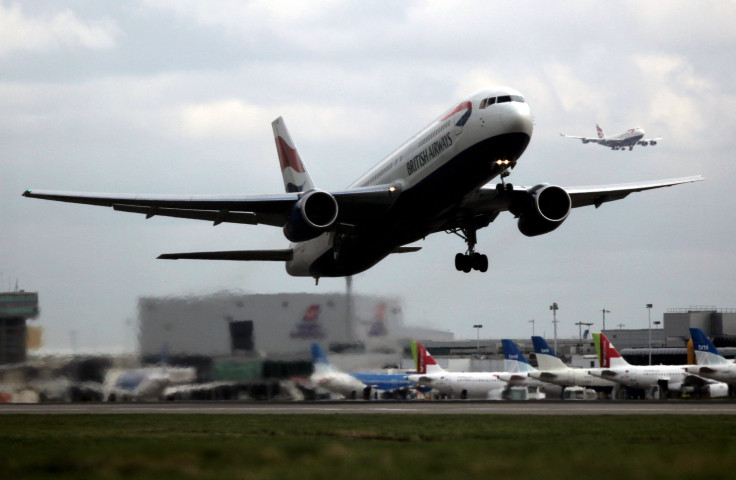 A female passenger was kicked off a British Airways flight after she tried to smuggle her cat onboard, insisting that she needed it for "emotional support."
The unidentified woman from the United States, who was traveling from Glasgow, Scotland, to London, had put her cat in a box inside her carry-on luggage and somehow made it through security check before getting into the plane.
The hidden animal inside her luggage was discovered when the flight attendants insisted she put her carry-on bag in the overhead storage space as she was seated next to the emergency exit.
According to Daily Record, when the airline crew was stunned to learn that the woman had a cat inside her bag, the passenger tried to convince attendants that she needed the feline to accompany her for "emotional support." However, the crew wasn't convinced since it was against British Airways' policy to have cats inside the cabin.
She was eventually asked to deplane. The woman reportedly left the airport without booking an alternative flight.
"Cats cannot travel in the cabin but recognized assistance dogs are always very welcome and travel completely free of charge alongside their owners on board. Other animals will need to travel in the hold but will be just as comfortable in a carefully controlled environment," a spokeswoman for British Airways said.
But how did the security check personnel miss the cat inside the woman's bag? "BA don't allow animals in the cabin. Security say the scanner would not have picked up the cat as being alive, dead or stuffed," an airport insider told the Scottish news outlet.
Emotional support dogs are, however, allowed to travel inside the cabin with their owners on British Airways flights.
"An assistance dog is one which has been specifically trained to assist a disabled person and certified by an organization that is a full member of Assistance Dogs International (ADI) or International Guide Dog Federation (IGDF), the accrediting bodies for assistance dog organizations worldwide," the airline's website read. "Emotional support dogs that are not recognized as assistance dogs by the above organizations are not allowed to travel in the cabin."
Earlier this month, an elderly woman was removed from a Frontier Airlines flight after she brought a squirrel with her on the plane, claiming it was her emotional support animal. While the airline allowed cats and dogs onboard flights for passengers' emotional assistance, the same policy did not extend to "rodents, including squirrels."
Back in January, a passenger was denied boarding by United Airlines for showing up with her emotional support peacock at the Newark Liberty International Airport in New Jersey. At the time, the airline officials said they had tried explaining to the passenger prior to her arriving at the airport that her bird did not meet several guidelines, including those on weight and size.
© Copyright IBTimes 2023. All rights reserved.