Patent War : Why is Apple suing its key supplier Samsung?
Apple has raised a legal hatchet against its long-term supplier Samsung Electronics Co. charging it of replicating its iPad, iPhone and iPod designs in Galaxy series of Android devices.
Bloomberg reported that Apple filed the complaint on April 15 in a federal court in Oakland, California. The patent infringement case charges Samsung of infringing on patents related to the rectangular design of iPhone and iPad and the use of gestures on the touch-screen. The complaint includes ten charges of patent infringement.
Apple has filed patent lawsuits against HTC and Motorla in 2010. In March 2010, Apple sued Taiwanese phone maker HTC for infringing on 20 of its patents related to iPhone's UI, underlying architecture and hardware design. HTC retorted by filing a lawsuit against Apple charging it of infringing five of its patents.
In October 2010, Motorola sued Apple infringement related to 18 patents covering wireless communication technologies, antenna design, wireless email, proximity sensing, software application management, location-based services and multi-device synchronization. Apple responded by suing Motorola citing infringement of three of its patents.
The current lawsuit against Samsung targets its products the Samsung Captivate, Continuum, Vibrant, Galaxy S 4G, Epic 4G, Indulge, Mesmerize, Showcase, Fascinate, Nexus S, Gem, Transform, Intercept, and Acclaim smart phones and the Samsung Galaxy Tab tablet, FOSS Patents reported.
Bloomberg quoted Steve Dowling, a spokesman for Cupertino, California-based Apple as saying: It's no coincidence that Samsung's latest products look a lot like the iPhone and iPad, from the shape of the hardware to the user interface and even the packaging. This kind of blatant copying is wrong, and we need to protect Apple's intellectual property when companies steal our ideas.
FOSS Patents reported that the patent infringement case against Samsung takes into purview 7 utility patents - both hardware and software) and 3 design patents.
The focus of the patents is on the look and feel of the Samsung products. Recently when Apple launched its slimmer iPad 2, Samsung followed suit by offering a slimmer Samsung Galaxy Tab 10.1 and 8.9. Both the tablets are slimmer than iPad 2 measuring 8.6mm in thickness beating iPad 2's 8.8mm thickness. In fact, Samsung was the only company which took Apple's new slimmer and lighter tablet design seriously. Prior to launching its upgraded Galaxy Tab 10.1 and 8.9, Samsung vice president Lee Don-joo told Yonhap News Agency: We will have to improve the parts that are inadequate, Apple made it very thin.
Incidentally, Samsung also happens to be Apple's key supplier and a key competitor as Samsung produces devices based on Android. In February WSJ reported that Apple is sourcing liquid crystal displays, processors and NAND flash memory chips from Samsung. The order was worth $7.8 billion.
PC Magazine quoting Korea Times reported in January that Samsung had signed an agreement with Apple to quadruple production of processors. The report also stated that Samsung was investing $3.6 billion to expand its fabrication plant in Austin, Texas. Apple's A4 systems-on-a-chip (SoC) is manufactured by Samsung.
The supplier relationship that Samsung shares with Apple raises questions as to whether designs of key components ordered by Apple go in to Samsung's product designs.
The smartphone and tablet market has seen multiple patent lawsuits filed in 2010. The market is in a state of flux with no clear market leader. Also established phone makers like Motorola have higher stake as selling phones is their primary source of revenue, unlike Apple and Google which also sell software. The growth of the smartphone market has made OEMs and key players nervous. In such an environment patents are being used by companies as tools to guard their market share by seeking injunction against competitors.
Apple's iPhone market share is being challenged by the growth of Android. OEMs like Samsung, HTC and Motorola are fueling the Android growth by offering sleeker and powerful devices. Since the onus of handling the OS platform lies with Google, OEMs have been able to focus more on design and specification parameters. Thus Apple's charge against Samsung is more at the UI and design level rather than on the software level.
The patent wars in the smartphone market will continue to rage until clear market leaders evolve, as companies with key stakes continue to sue and counter-sue. Currently Apple has filed lawsuits against HTC, Motorola and Nokia.
The lawsuit against Samsung comes ahead of Samsung scheduled release of its ultra-thin Android-based Samsung Galaxy S2.
Here are some photographs of Samsung devices and Apple devices which reveal if there are any similarities between the devices: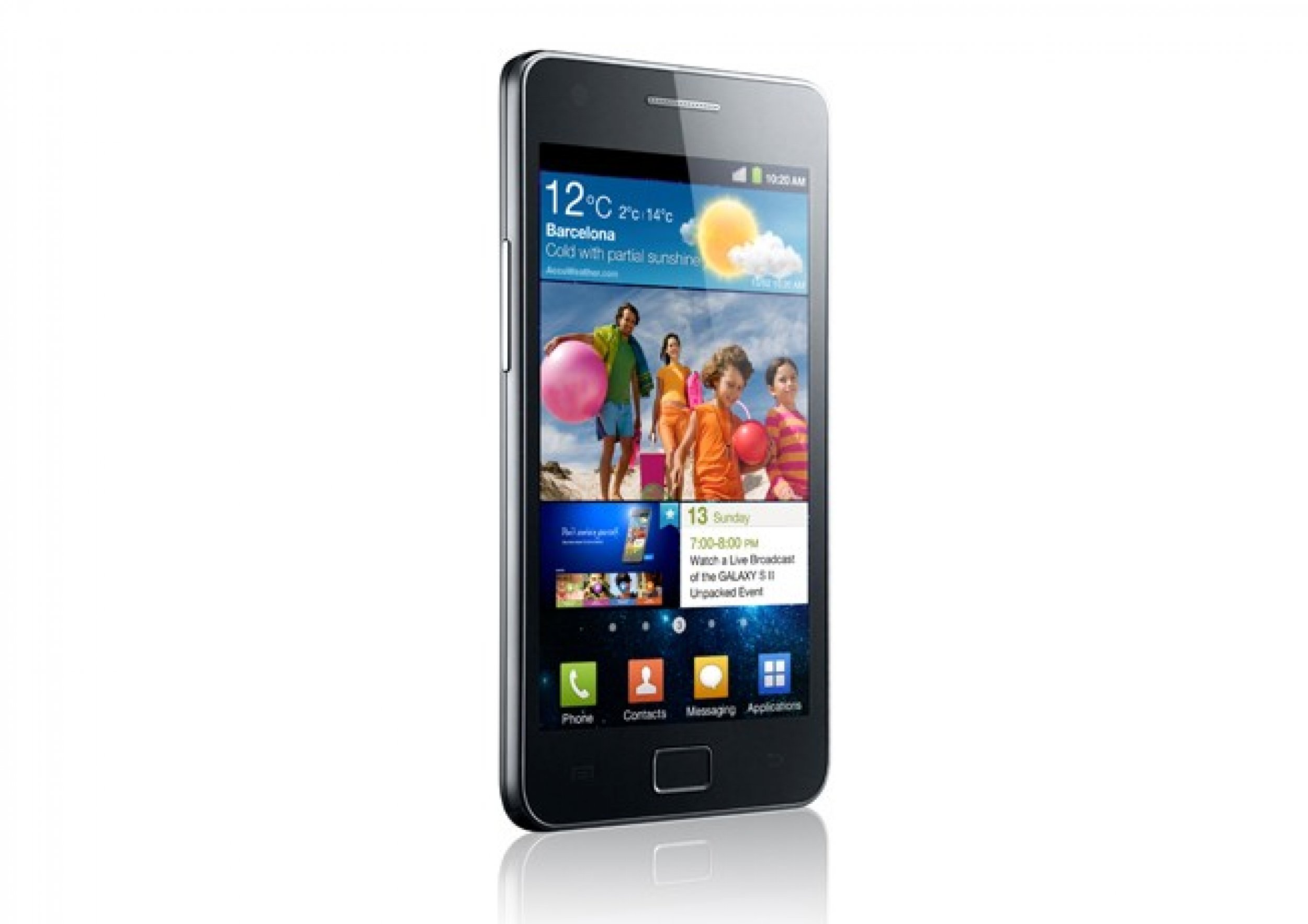 © Copyright IBTimes 2023. All rights reserved.