Paul Ryan's Other Election: Democratic Challenger Zerban Says Ryan's 'Personal Ambition' Trumps Interest In Wisconsin District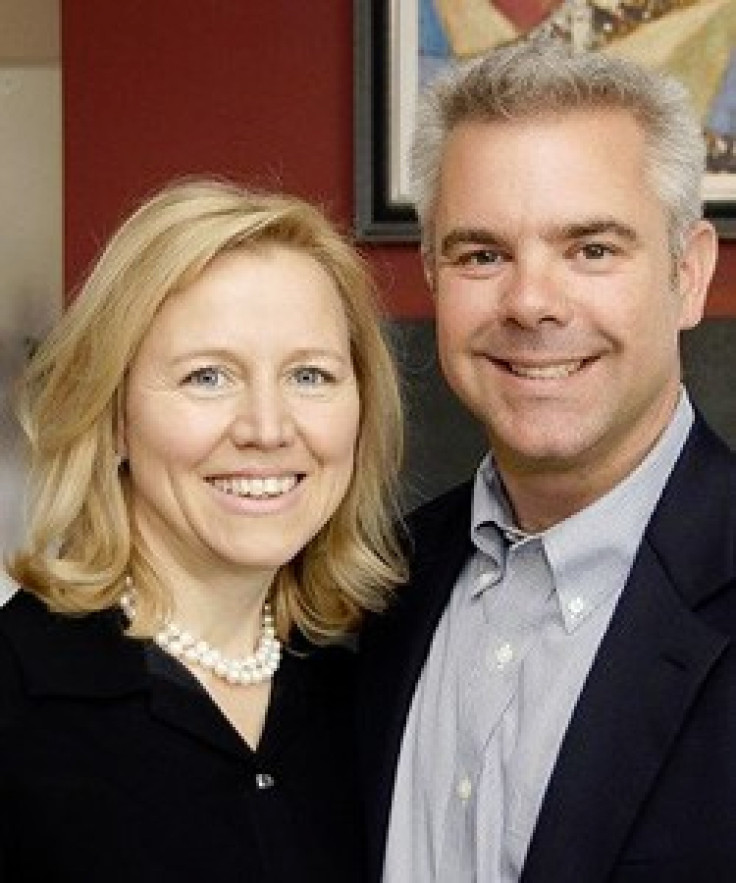 News of U.S. Rep. Paul Ryan's selection as Mitt Romney's running mate continues to sweep the media this week, as analysts speculate the impact the GOP presidential candidate's pick will have among voters in November. But, as Ryan is catapulted to the ranks of national political stardom, it's easy to forget he is already involved in another race - this one against a progressive Democrat who some believe actually stands a chance of ousting the seven-term congressman.
Although Ryan is still technically running for re-election in Wisconsin's 1st district, state law allows a candidate for president or vice president to keep his or her name on the ballot for another elective office in the state. If the Romney-Ryan ticket wins in November - and if Ryan also wins his congressional reelection - Wisconsin will hold a special election to fill his seat.
While Ryan easily won his last re-election in 2010, when Tea Party candidates nationwide swept the U.S. House of Representatives, his Democratic challenger Rob Zerban is hoping the announcement of Ryan's vice presidential ambitions will boost his own election chances.
Zerban Question's Ryan's Budget 'Experience'

"Now that Paul Ryan's personal ambition has clearly trumped his interest in the First District, I have no doubt he'll find himself out of a job come November," said Zerban in a statement Saturday morning. "Once Wisconsinites and voters across our country learn the truth about Ryan's radical plot to end Medicare as we know it, de-fund women's health care, and preserve tax breaks for millionaires, they'll vote against him not just once, but twice."
Zerban is exactly the kind of person Republicans typically praise as the epitomy of an American success story: born into a lower-income, single-parent home, Zerban participated in free lunch programs at school and later attended the Culinary Institute of America, with the help of federal Pell Grants. He eventually went on to open two restaurants, employing 45 people, until he sold those businesses to launch a career in public service in 2008. Zerban is currently serves as the Kenosha County Supervisor.
As a business owner, Zerban provided his employees with living wages, health insurance coverage, and paid time off. In a June interview with Walworth County Today, the Democrat told the newspaper that while the cost of those benefits was high, "I found that if I take care of my employees, they'll take care of me."
Zerban says his own hands-on experience running a business makes him question Ryan, the House Budget Chairman, own economic beliefs.
"I don't know where he gets his credibility on budget matters. I mean, he had a minor in economics. What experience does he have to say that he's the great budget oracle?," Zerban asked during an April interview with Esquire Magazine. "As nearly as I can tell, he graduated and he went right to work in Washington, for a couple of senators and then to a think-tank and then he ran for Congress. He's the kind of 'budget guy' who doesn't have any real world experience. I had to write responsible budgets when I was running a small business."
He added that some of the social safety nets the Ryan budget is willing top cut in the name of fiscal responsibility -- such as Pell Grants and the federal food stamp program -- could ultimately hinder the success of many.
"I know without Pell Grants and Stafford loans, I wouldn't have been able to graduate from college," he said.
Ryan: Reform, Shrink The Welfare State
Ryan is running on a fiscally conservative platform that calls for less government spending in the name of combating the U.S. "welfare state" he argues is the product of Democratic policies and ideas. Ryan, as is noted in the budget he penned, supports restructuring federal Medicare program into a voucher program, is adamantly against allowing the Bush tax cuts to expire for the weathiest Americans, and supports a repeal of the Affordable Care Act. Although it is not emphasized in his campaign, he is also a social conservative who opposes gay marriage and a woman's right to an abortion. Ryan was the co-sponsor of an anti-abortion "personhood amendment" that would give legal rights to a fetus starting at conception.
Zerban, who opposes the U.S. Supreme Court's Citizen United decision and believes in greater transparency and campaign finance limits, told the magazine he has not received the full support of the Democratic Congressional Campaign Committee, which has primarily lined up behind more corporate-friendly Democratic candidates.
It's hard to determine how that has affected Zerban's chances; the most recent poll of Wisconsin 1st Congressional District was taken last fall. However, that survey found Ryan's approval rating hovered at 54 percent, but dropped to 46 percent after respondents heard additional information linking him to the GOP leadership in Congress and his authorship of the House Republican budget.
While Zerban's fundraising trails Ryan's -- who is known for his close connections with big-name Republican donors like the Koch brothers -- it's still hefty, considering the fact that he's running against a Republican superstar. Zerban's top contributors include the American Federation of Teachers, the American Federation of State, County and Municipal Employees, the Teamsters Union and NARAL Pro-Choice America.
--
© Copyright IBTimes 2023. All rights reserved.
FOLLOW MORE IBT NEWS ON THE BELOW CHANNELS