Pentagon Says No Evidence Of Alleged Russian Military Incursion Into Ukraine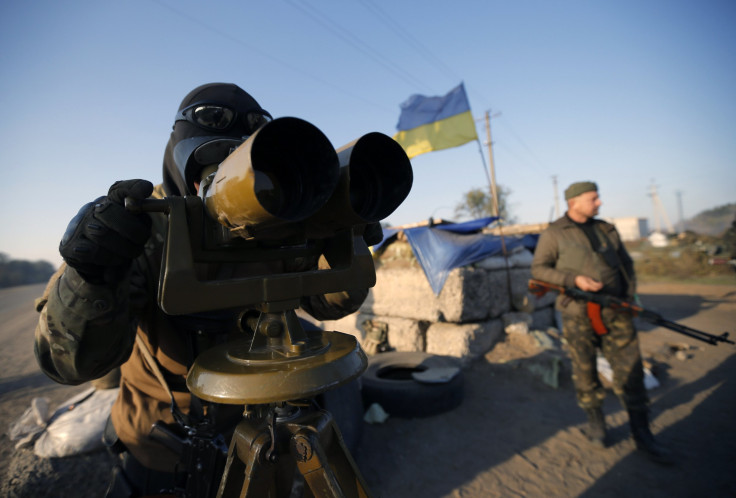 The Pentagon said that there is no evidence to confirm an alleged Russian military incursion into Ukraine, as claimed by Kiev's military Friday, when Russia was accused by Ukraine of sending dozens of tanks and artillery into the eastern regions of the country.
The Pentagon's statement follows that of U.S. State Department spokesperson Jen Psaki, who told reporters earlier on Friday that Washington does not have independent confirmation that Russian tanks and weaponry had crossed into the Luhansk region.
"I don't have any independent operational reporting that would confirm that report, that these formations have crossed the border," RIA Novosti, a Russian news agency, quoted Pentagon Press Secretary Rear Adm. John Kirby as saying at a press briefing on Friday.
While allegations by Kiev are yet to be confirmed, U.S. Senator John McCain said Friday that Russia should be sanctioned further if Kiev's claims are proven.
"If confirmed, today's reported Russian re-invasion of Ukraine should lead to an immediate escalation of U.S. and E.U. sanctions. More importantly, we must also provide our Ukrainian partners with the military capabilities," RIA Novosti quoted McCain as saying.
Andriy Lysenko, the spokesman for the Ukrainian National Security and Defense Council, said Friday that at least 32 tanks, 16 artillery systems and 30 trucks loaded with fighters and weapons had crossed into eastern Ukraine from Russia.
Lysenko, who did not provide specific evidence for the alleged Russian incursion, said that three mobile radar units loaded on trucks also trespassed into Ukrainian territory, the Associated Press, or AP reported, adding that it was unclear how Lysenko's agency had obtained the information.
Since the conflict in eastern Ukraine began in April, Kiev and the West have accused Russia of interfering in the crisis. Moscow has also been criticized for allegedly sending troops and weapons to pro-Russian rebels in the Donetsk and Luhansk regions.
Over the past few months, the U.S. and E.U. have hit Russia with several rounds of sanctions in response to Moscow's alleged involvement in Ukraine's internal affairs. Russia has repeatedly denied allegations that it is involved in the conflict.
© Copyright IBTimes 2023. All rights reserved.