PepsiCo Intercepts NBA Sponsorship, Ending A 28-Year Run By Coca-Cola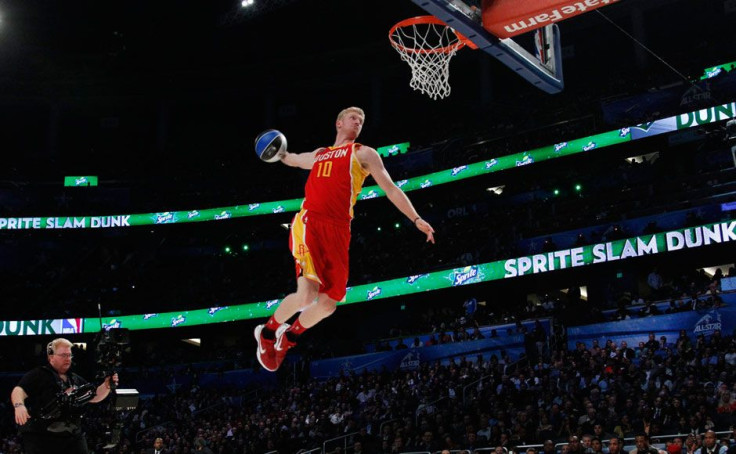 Basketball fans will soon see more Aquafina water and Ruffles potato chip logos as they cheer their favorite professional basketball teams. The National Basketball Association said Monday that the brands' owner, PepsiCo Inc., will become its official sponsor, ending a 28-year sponsorship run by PepsiCo's main rival, the Coca-Cola Co.
Coca-Cola, which is facing plummeting sales, confirmed Monday that it wasn't renewing its NBA contract.
"The Coca-Cola Co. has committed an incremental $1 billion toward its brands over the next three years, and with this commitment comes the need to focus on the most effective and efficient investments to maximize brand growth," the company told CNBC.
The NBA said PepsiCo will become the official food and beverage sponsor for NBA and WNBA games. The company's product logos also will adorn events by USA Basketball, the governing body of the sport in the U.S., and the NBA Development League, U.S. basketball's official minor league.
PepsiCo's Mountain Dew soda will be the most prominently displayed brand, according to ESPN, replacing Coca-Cola's Sprite as the sponsor of the Slam Dunk Contest, recently won by Minnesota Timberwolves rookie guard Zach LaVine.
PepsiCo's Gatorade brand has been the official sports drink of the NBA since 1984, but the new deal expands PepsiCo's access to widely viewed sports events. It also gives the company's Chinese partner, Tingyi, exclusive food and beverage sponsorship to NBA events in China. Chinese interest in the sport leaped after Yao Ming became an NBA star in 2002.
NBA teams and individual players still will be able to form partnership deals with Coca-Cola, but the loss of the NBA sponsorship deal is another blow to the Atlanta-based beverage giant. Last month, Pepsi overtook Diet Coke as the second-most popular beverage brand in the U.S., after Coke.
Coca-Cola reported a 2 percent decline in revenue last year, to $46 billion, as Americans drink less carbonated soda. Profit fell 17.3 percent to $17.1 billion as a stronger dollar hurt profits earned in other currencies.
The Coca-Cola Co. (NYSE:KO) will report its first-quarter results before markets open on April 22. Analysts polled by Thomson Reuters predict a 16 percent rise in profit, to $1.88 billion, or 43 cents per share, on a slight 0.8 percent increase in revenue, to $10.66 billion.

PepsiCo Inc. (NYSE:PEP) will report its first-quarter results before markets open on April 23. Analysts expect profits to decline 1 percent, to $1.20 billion, or 79 cents per share, on a 3.4 decline in revenue, to $12.19 billion.
© Copyright IBTimes 2023. All rights reserved.