Perceptive Infants More Likely To Develop Autism Symptoms: Study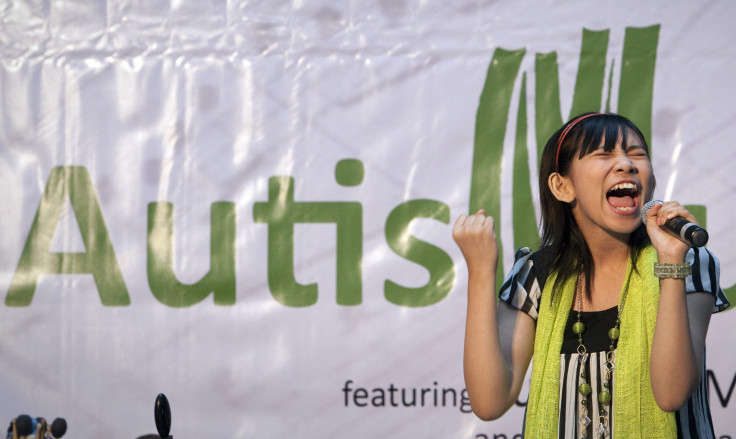 Children who show heightened visual perception in their infancy are more likely to exhibit traits linked to autism later in their lives, according to a new study published in the journal Current Biology on Thursday.
The latest findings -- unlike previous research studies that have largely focused on language and social interaction problems -- found that the perceptual differences begin manifesting very early in infancy and may be a central component of the disorder.
"The prominence of social interaction and communication problems later in development were very much suggestive of a specific 'social brain' deficit," Teodora Gliga of the Center for Brain and Cognitive Development at the University of London told HealthDay. "Evidence is now accumulating for early differences in non-social motor and perceptual abilities, which calls for a reassessment of developmental theories of autism."
Gilga and her team tested the perceptual skills of infants by using an eye tracker to record their gazes as they looked at letters on a screen, tracking the speed with which their eyes focused on mismatched symbols or letters such as the letter S on a screen full of Xs.
They studied infants with older siblings who had been diagnosed with autism, which put them at a higher risk. Around 20 percent of the subjects had been diagnosed with the disorder, and 30 percent displayed autistic symptoms at elevated levels.
The researchers found that infants who had enhanced visual searching ability and tracked mismatched symbols faster also had more emergent autism symptoms at two stages in life -- 15 months and at two years. According to the findings, the elevated perceptual ability is "intrinsically linked to the emerging autism phenotype."
"We know now that we have to give more attention to possible differences in the development of sensation and perception," Gliga told HealthDay. "It is the sensory unpredictability of social interaction, but also of many other aspects of daily life, that people with autism most often report as distressing, and we hope this study and others will bring autism research questions closer to the needs of those directly affected."
An estimated one in 68 children in the U.S. was found to have autism spectrum disorder in 2014, a 30 percent increase from one in 88 two years ago. The U.S. Centers for Disease Control and Prevention says early detection and screening can significantly improve the lives of those who have the disorder, although there is no known cure.
© Copyright IBTimes 2023. All rights reserved.