Perseid Meteor Shower 2014 Live Stream: Watch The Perseids Online, Viewing Tips For Stargazers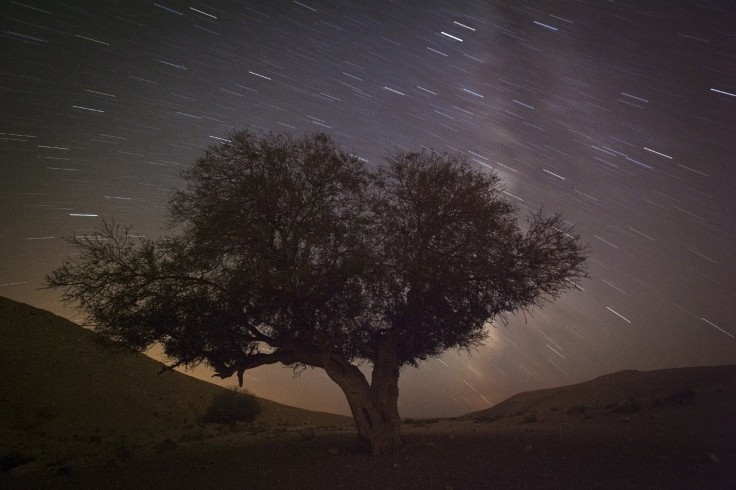 The peak of the Perseid meteor shower 2014 will take place Tuesday night into early Wednesday. If you can't get away from the bright lights, or if cloudy conditions prevent ideal viewing, you can jump online for the Perseids live stream from NASA and Slooh.
The Perseids is perhaps the most popular meteor shower of the year. The high rate of activity during its peak, as well as the intensity of the fireballs (bright, streaking meteors), have made the Perseids a must-see event each year. Comet Swift-Tuttle is responsible for the Perseids as Earth passes through its debris trail, left behind as Swift-Tuttle makes its orbit around the sun, each August.
"This is the best known and most beloved meteor shower. Though bright moonlight will affect the 2014 Perseids display, we will nonetheless be able to dramatically observe them all night long, and [marvel at] their superfast speeds as they collide with Earth's atmosphere at 37 miles per second. Our accompanying narration will explore various little-known aspects of these visitors from space, which are debris from Comet Swift-Tuttle," said Slooh astronomer Bob Berman in a statement.
Viewing the Perseids is easy enough -- even for city dwellers. Pre-dawn hours, around 3 a.m. to 4 a.m., will yield highest number of meteoroids and the Northern Hemisphere has the best viewing angle as the meteors will appear high above the horizon. The bright moon will reduce the number of meteors seen on Tuesday, but NASA is predicting a rate of 30 to 40 meteors per hour for the Northern Hemisphere.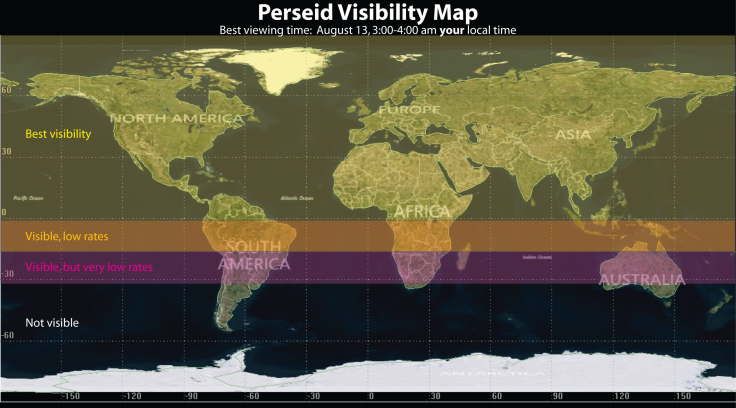 In the Northern Hemisphere, stargazers should look northeast to find the constellation of Perseus, the area where the meteors look like they are coming from. EarthSky and the American Meteor Society have great Perseid Meteor Shower viewing guides to find Perseus in the night sky. For stargazers in major cities, here is our guide to catching the Perseids' peak on Tuesday.
Slooh's Perseid meteor shower live stream begins at 7 p.m. EDT. The broadcast originates from the Institute of Astrophysics in the Canary Islands and will include commentary from Berman and alternative ways to track meteors.
On Tuesday, the NASA broadcast will originate from the Marshall Space Flight Center, located in Huntsville, Alabama, and begins at 9:30 p.m. EDT. Bill Cooke, Rhiannon Blaauw and Danielle Moser, from NASA's Meteoroid Environment Office, will answer questions beginning at 11 p.m. EDT.
The Slooh broadcast of the Perseid meteor shower can be viewed below.
NASA Perseid meteor shower live stream, beginning at 9:30 p.m. EDT on Tuesday.
Broadcast live streaming video on Ustream
© Copyright IBTimes 2023. All rights reserved.