Perseid Meteor Shower 2014: View The Perseids Near Major US Cities, Best Spots For LA, NYC And More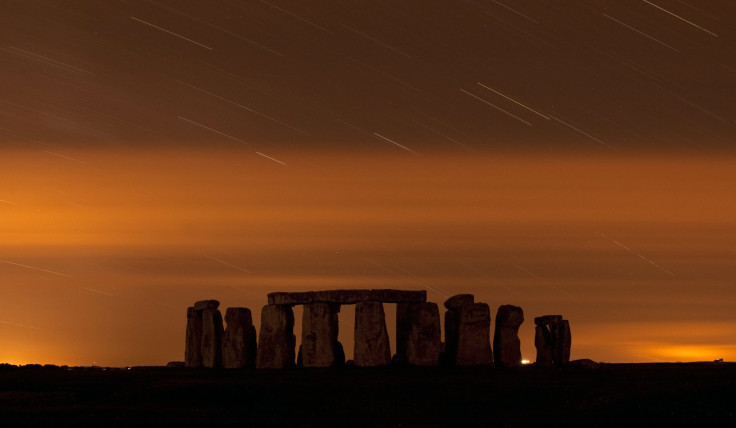 The Perseid meteor shower 2014 is set to peak on Tuesday, although there are plenty of meteors to be seen Monday night, and stargazers have been eagerly awaiting the annual Perseids. For many in major cities, it's hard to escape all the ambient light that blocks out the night sky, but there are plenty of options and viewing parties.
August's supermoon will pose as much of a problem as the bright city lights, but there are ways around the bright moon. The American Meteor Society has a handy night sky guide to find the constellation Perseus, the area where Perseid meteoroids look like they are coming from, and tips on when to view the Perseids. "Anytime from midnight to dawn will be the best time to see the most activity. I would suggest facing away from the moon and concentrate your view at approximately one-half the way up in the sky. Most of the faint Perseids will be obscured by the bright moonlight," said AMS' Robert Lunsford.
New York City
Viewing the Perseids in New York City may seem like a daunting task, but there are plenty of options that don't require traveling upstate or to New Jersey. Upper Manhattan's Inwood Hill Park has been a favorite for amateur astronomers as it is secluded and offers some surprising dark skies within the city limits. Brooklyn's Floyd Bennett Field is another option for those looking for a dark place to view the Perseids. The Highline elevated park in Chelsea offers free stargazing on Tuesdays, which coincides with the Perseids' peak, but the park closes at 10 p.m.
Chicago
The Adler Planetarium is hosting a Perseid Meteor Shower Star Party on Tuesday beginning at 6 p.m. The planetarium is easily accessible by car or public transportation. The event is ticketed; adults pay $12 for advance tickets and $15 for same-day tickets.
Los Angeles
Much like Chicago, viewing the Perseids in Los Angeles requires a quick trip to an observatory. The Griffith Observatory will be open to the public on Tuesday and there will be public telescopes available.
Washington
On Saturday, the Northern Virginia Astronomy Club is hosting two public viewing events. While not quite the peak of the Perseids, there will be enough meteors and fireballs to please stargazers. C.M. Crocket Park, beginning at 6 p.m., and Sky Meadows State Park, beginning at 7 p.m., will host viewing parties.
Houston
The George Observatory will be open until 5 a.m. for the Perseid meteor shower on Tuesday. As the observatory notes, even with a full moon in 2011 there were reports of up to 50 meteors per hour. Tickets for the Perseids' viewing event are $5.
Boston
Boston has a few observatories that offer public viewing nights. The Boston University Observatory has a public open night every Wednesday, weather permitting, while the Museum of Science has an "Astronomy After Hours" event on Fridays.
Denver
The Denver Astronomical Society will hold a public night at Chamberlin Observatory during the Perseids' peak on Tuesday. The event begins at 8:30 p.m. and tickets cost $3 for adults.
New Jersey
In Boonton, Morris County, the Sheep Hill Observatory is hosting a Perseid meteor shower viewing party beginning at 8:30 p.m.
To see if there is an astronomy event near you, visit NASA's Night Sky Network. Even if there are no official events, it's easy enough to participate during the peak of the Perseids. Best practices involve getting away from bright lights and finding a dark, comfortable location. Spend some time to get adjusted to the darkness and look northeast towards the constellation Perseus. Perseid meteoroids are quite fast which helps distinguish these from other minor meteor showers that occur in August.
Know of any local Perseids events? Share them in the comments below!
© Copyright IBTimes 2023. All rights reserved.