Personalized Pricing: Retailers Are Watching Your Every Move
They know who you are. They know where you live. They monitor your every purchase, its time, its place, its amount.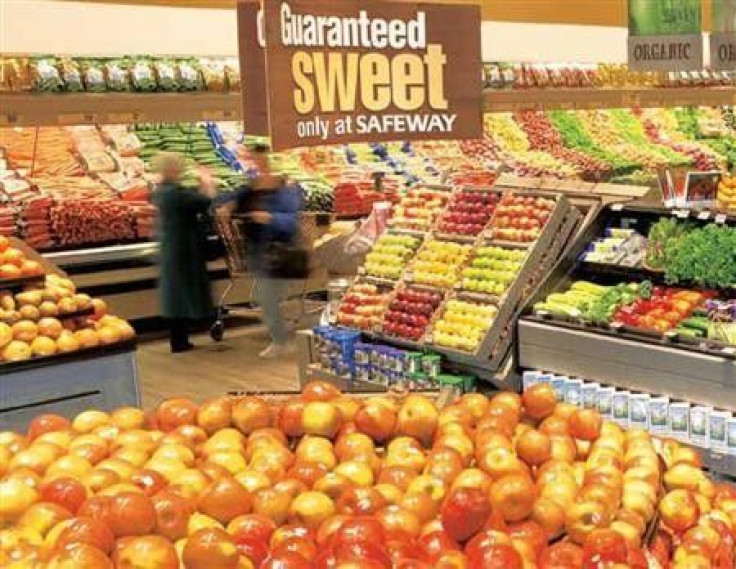 They know who you are. They know where you live. They monitor your every purchase, its time, its place, its amount.
Every time we make a phone call, click on a website link, send an email or swipe a card through an electronic reader, we are creating a record that can be stored and later analyzed by computers.
Retailers, hoping to improve their razor-thin margins, are starting to embrace the boundless opportunities in this era of big data -- an evolving term that encompasses mind-boggling volumes of information on consumers and products.
Not every buyer is the same, and the prevailing "one price fits all" model is becoming obsolete. The promise is that machines will find valuable trends in consumer behavior -- what people buy, when they buy and how they want to buy -- and help retailers create specific offers and prices that could encourage more spending.
A well-known example of personalized offering is Amazon.com, Inc. (Nasdaq: AMZN).
The online retailer only asks for your name when your register on the website, but it carefully tracks what you have purchased and collects personal information about your buying habits. Personalization helps them identify your interests and your willingness to pay. Once you make a purchase, you are presented with recommendations based on previous purchases.
Travel sites such as Expedia.com, Travelocity.com and UAL.com send out special offers to destinations in which customers have indicated an interest. They also offer different pricing based on where their customer is located. For example, consumers in the U.S. can get a massive discount on Expedia.com for car rentals if they log on to the website using a UK virtual private network, or VPN. In a test performed by the International Business Times, search results for car rentals in San Francisco between Sept. 1 and Sept. 8 using a UK VPN turned up to be about £198 ($311), while a similar search that does not use the UK VPN displayed a price tag of $1,118.
Another much-discussed example is travel site Orbitz Worldwide, Inc. (NYSE: OWW). According to a recent article in the Wall Street Journal, Mac owners are deemed to be willing to spend 30 percent more per night on hotels than PC users. In response to this buying activity, Orbitz is pushing "customized" search results to Mac users that prioritize more expensive options to better match the predicted preferences of their consumers.
Recent trends show that data mining is no longer just for online giants -- traditional businesses are also analyzing the clicks and swipes.
Say you are walking by a shop you've been to in the past -- chances are that you would get a text message offering you a discount valid for the next 15 minutes.
Grocers such as the Kroger Co. (NYSE :KR) and Safeway Inc. (NYSE: SWY) are also offering differing methods to determine individualized prices for their shoppers, the New York Times reported.
Kroger, with the help of consumer research firm dunnhumbyUSA, has long been sending its frequent customers specialized coupons. About 70 percent of customers who receive those coupons use at least one. Kroger calibrates prices by studying when someone redeems an offer for, say, ketchup at $1.70 but not for ketchup at $1.80, according to the New York Times.
Kroger is now testing personalized prices via "other devices," Stuart Aitken, chief executive of dunnhumbyUSA, told the New York Times. Other ways of reaching out to customers could include things like smartphone apps or loyalty card swipes.
Safeway's "Just for U" program has been around for a while. It offers the supermarket's loyalty program members personalized offers and pricing based on their individual shopping histories.
Julia Wessels, a blogger and mom of four, was able to get a $4.99 Quaker Instant Oatmeal for $0.72, based on her shopping habits.
If you are a frequent buyer of Quaker Instant Oatmeal, Safeway will likely offer you a lower price for other Quaker products -- say, Quaker Soft Baked Bars (Banana Nut Bread flavor) -- than the customer standing next to you in the checkout line who is unlikely to try Quaker products. The logic here is that Safeway hopes once you've tried the soft baked bars, you'll come back for more.
At this point, there's no doubt that the ability to analyze large data sets is becoming a key basis of competition.
Yet, while data on consumer behavior is abundant and easily collectible, it is very difficult to winnow out the relevant from the irrelevant. Much of this data is unstructured or human-friendly -- it could come in the form of emails, text, video, phone calls or tweets.
A study by the McKinsey Global Institute found that the U.S. alone is facing a shortage of 140,000 to 190,000 people with analytical expertise and 1.5 million managers and analysts with the skills to understand and make decisions based on the analysis of big data.
© Copyright IBTimes 2023. All rights reserved.
FOLLOW MORE IBT NEWS ON THE BELOW CHANNELS