PETA Explains Why it Backs Lifting of Horse Slaughter Ban in U.S.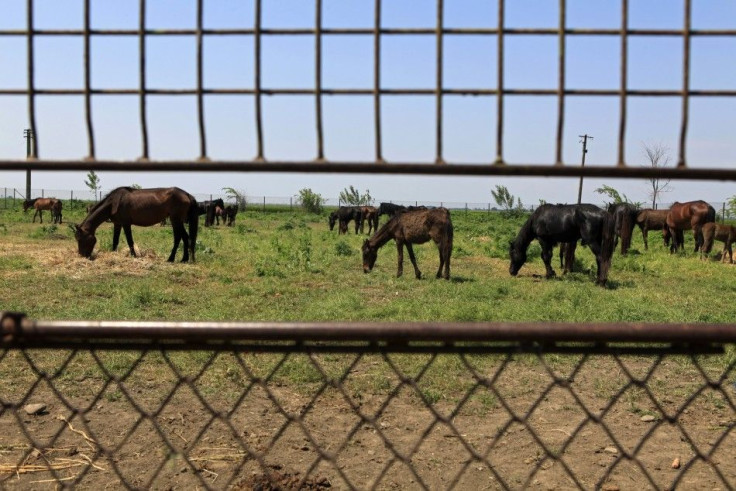 Horses could soon be butchered in the U.S. for meat after Congress lifted a five-year ban on horse slaughter this week.
People who oppose the move argue that inspection of the horsemeat could cost taxpayers up to $5 million a year.
But Congress has found an unexpected supporter for its decision in the People for the Ethical Treatment of Animals, the animal rights group.
In an interview with the Christian Science Monitor, PETA founder Ingrid Newkirk said that the U.S. should never have banned domestic horse slaughter. PETA's support has put the organization at odds with other animal rights organizations.
It's quite an unpopular position we've taken. There was a rush to pass a bill that said you can't slaughter them anymore in the United States. But the reason we didn't support it, which sets us almost alone, is the amount of suffering that it created exceeded the amount of suffering it was designed to stop, said Newkirk.
According to the organization, the best solution is to ban both slaughter as well as export of horses. However, PETA will support the decision if it is accompanied by a ban on exporting horses to other countries.
A statement on PETA's Web site reads: No one wants to see any horse killed for meat or to turn a fast buck, and PETA has always had concerns about the suspension of U.S. slaughter, since it meant more suffering for these sensitive animals, not less. What we feared would happen did: Rather than have a change of heart and stop killing horses, greedy ranchers who deal in horse flesh simply jammed their 'commodities' into tractor trailers and hauled the frightened animals hundreds of miles to Canada and Mexico - a journey most did not have to face before - to terrifying deaths in slaughterhouses there. As PETA documented years ago, that ride means horses crammed together with strangers who bite and kick slippery floors that mean foals and pregnant mares fall and are trampled, and horses who, being taller than cows but often shipped in cattle trucks, must ride the whole way with their heads bent to their chests. That export loophole still needs to be slammed shut.
PETA is happy that the horses will no longer have to endure long truck rides on the way to their deaths.
It's hard to call [the end of the horse slaughter ban] a victory, because it's all so unsavory. The [funding] bill didn't mean any horses were spared, but it does mean the amount of suffering is now reduced again, Newkirk told the Monitor.
© Copyright IBTimes 2023. All rights reserved.