As Petroleos Mexicanos (Pemex) Gets Ready For Its First Foreign Investors, Here Are 3 Companies That Might Be Interested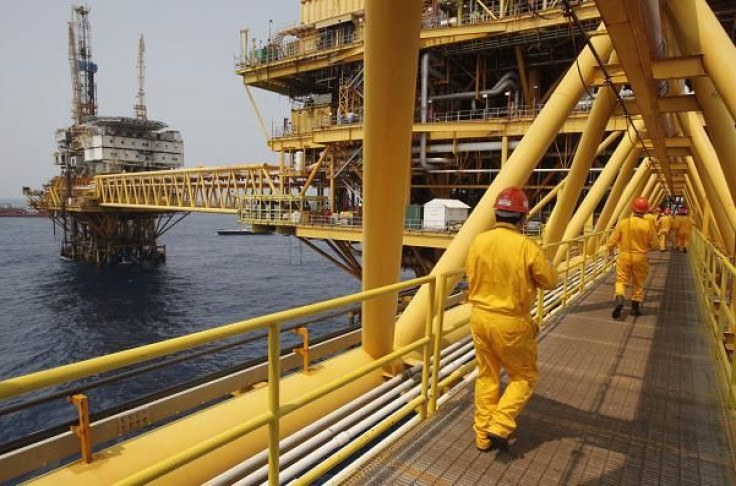 As the Mexican Senate debates the conditions of state-owned oil company Petróleos Mexicanos (Pemex) opening up to foreign investment, companies the world over are weighing their options to take a piece of Mexican oil.
With a production of 2.5 million barrels a day, and a potential for 4 million, Pemex has been handling Mexican energy reserves on its own since the 1940s. The proposed energy reform by President Enrique Peña Nieto will help Pemex, the government says, modernize and streamline to maximize its production.
No official express of interest has been made by any foreign companies so far, but here are four that might approach Pemex as soon as the light goes green.
Repsol (MCE:REP)
The Spanish oil company already has a relationship with Pemex, as the Mexican company owns 9.3 percent of Repsol's shares, making it the third-largest stockholder.
Repsol has also had a strong presence in Latin America for years, most notably with Argentina's YPF (NYSE:YPF), of which Repsol held 51 percent until 2012, when YPF was expropriated by the government and became state-owned.
Repsol is still smarting about being kicked out of Argentina; it brought a string of lawsuits, and has threatened with legal action any companies that might want to invest in YPF. But it still might want to expand its share in the oil reserves of Latin America. Pemex would make a great start.
Chevron (NYSE:CVX)
One of the largest oil companies the world, Chevron is known for its expansion plans and its interest to explore obscure sites. However, the Texas-based giant has had a rough go of it lately in Latin America, facing a monster, multibillion-dollar lawsuit in Ecuador over pollution charges; it's also been hesitant to join in the Brazilian off-shore site Libra.
Nevertheless, Mexico might be the perfect ticket back into the region's oil business, as Chevron does have projects in the Gulf of Mexico and is therefore well aware of the country's oil potential.
China National Petroleum Corporation
China has made it very clear how much it wants to increase its investment in Latin America, and oil is one of its biggest focuses. The company recently bought the Peruvian branch of Brazil's Petrobras (NYSE:PBR) for $2.6 million, and it is one of the main investors in Brazil's largest off-shore oil site, Libra.
Mexico has also emphasized its interest in doing more business with China, as evidenced by the agreements signed by President Xi Jinping with Peña Nieto during the Chinese leader's visit in June. Investing in Pemex looks like a natural step in the commercial relationships between both countries.
© Copyright IBTimes 2023. All rights reserved.
FOLLOW MORE IBT NEWS ON THE BELOW CHANNELS