Peugeot SA Writes Down $5.53B Thanks To Its Heavy Exposure To Euro Zone Woes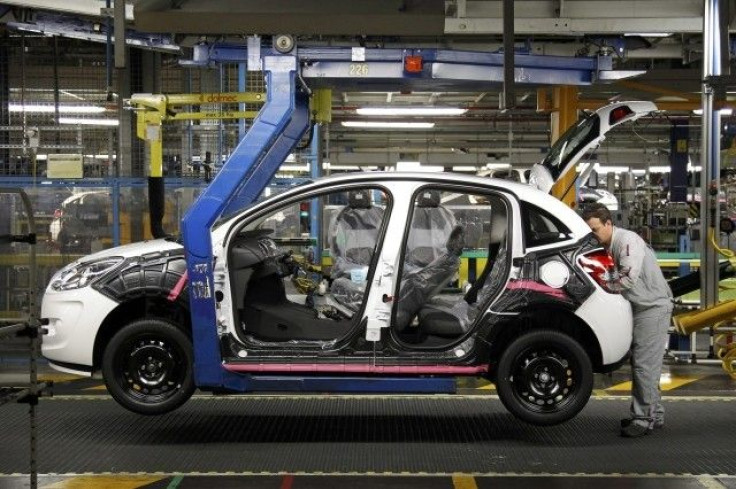 Putting so many of its proverbial eggs in Europe's basket has battered the bottom line of France's largest automaker and the seventh largest car company in the world.
For this lack of diversification, Peugeot SA (EPA:UG) said Thursday it's writing down its European assets by €4.12 billion ($5.53 billion), "in the context of the deterioration of the European market."
The company relied on Europe for 62 percent of its total sales last year, down from 67 percent in 2011, according to The Wall Street Journal. Last year, the company's Peugeot 208 compact was Europe's fifth most popular vehicle.
While the company has sought an alliance with General Motors Company (NYSE:GM) in order to lower costs, the effects of the deal have yet to be felt on the company's books.
The Paris-based automaker is getting into the alliance game a little late compared to its main French rival Renault SA (EPA:RNO), which has a deal with Japan's Nissan Motor Co., Ltd. (TYO:7201).
Italy's Fiat SpA (BIT:F), which has a large presence outside of Europe in Brazil, owns Chrysler Group LLC of Aurburn Hills, Mich.
Deals with auto giants outside of Europe have helped these companies ameliorate the effects of the continuing fallout from the euro zone's sovereign debt crisis.
© Copyright IBTimes 2023. All rights reserved.