Peyton Manning News: Denver Broncos Will Ask About Former Colts QB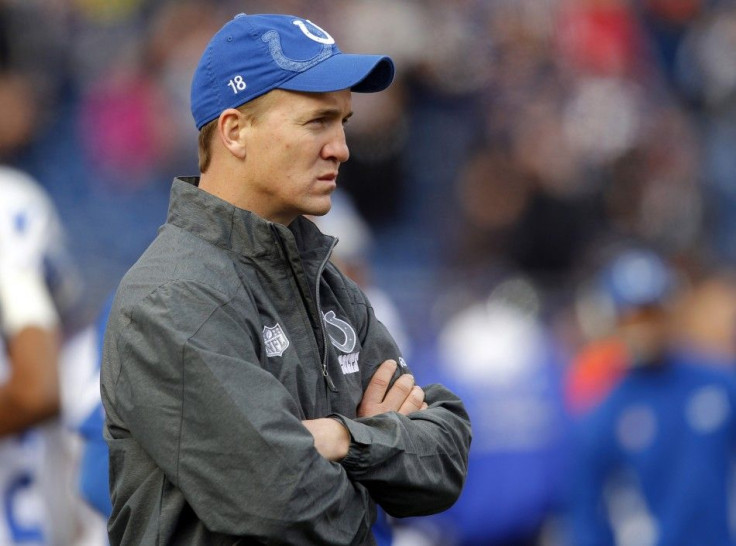 The Denver Broncos will call Peyton Manning's agent Tom Condon to gauge their chances of acquiring perhaps the biggest free agent on the market right now, according to the Denver Post.
While the Broncos might be a long shot to sign Manning thanks to numerous factors--Manning's neck injuries, his age (36) and Tim Tebow's success last season--they could become huge players if the four-time MVP's contract can be structured in a way that would protect them in case he does have issues again.
The Indianapolis Colts released Manning Wednesday afternoon, officially doing so after an emotional press conference in which both Manning and Irsay attended and made speeches. As a result of the release, possibly the final piece of the Colts' plan to completely rebuild, it is widely expected that the team will draft Stanford quarterback Andrew Luck with the number one overall pick in this year's NFL Draft.
Manning, the Colts' number one overall pick in 1998, compiled 54,828 passing yards and 399 touchdowns in 14 season with them. In 2006, he led the Colts to a Super Bowl title, where he was named Most Valuable Player.
The Broncos finished 8-8 last year after Tebow sparked the team to a 7-4 record to end the season. Some, however, have questioned his overall ability to get better as a passer.
Other teams that could make a huge play for Manning include the Washington Redskins, Seattle Seahawks, Miami Dolphins, Arizona Cardinals and New York Jets.
© Copyright IBTimes 2023. All rights reserved.