PFL 2021: Things To Look Forward To In The Upcoming Season
KEY POINTS
MMA's biggest names join PFL for its 2021 season on April 23
Boxing champ Claressa Shields is expected to make her debut in PFL's upcoming season
PFL boss promises for more groundbreaking innovations to elevate the sport of MMA
The Professional Fighters League (PFL) will be making its return to action on April 23rd for its 2021 season.
In just over three years, PFL has already established itself as the No. 2 global market leader in mixed martial arts (MMA), right behind the industry-leading Ultimate Fighting Championship.
Since its inception in 2017, PFL has quickly risen to the top of the sport's aggressive landscape, and it's thanks in large part to the league's dedication to innovation, as well as its collection of world-class talent.
In 2019, PFL put on a successful second season that established the league as one of the top players in the MMA industry and made stars out of the likes of Kayla Harrison, Lance Palmer, Natan Schulte and Ray Cooper III.
"So I think what you're seeing now, by all metrics, is the PFL is the number-two MMA company worldwide," PFL chairman and co-founder Donn Davis said in an interview with CombatPress. "In terms of fighter roster, PFL is number two. For a worldwide audience, PFL is number two. In terms of worldwide distribution, PFL is number two, and in terms of growth, PFL is number two."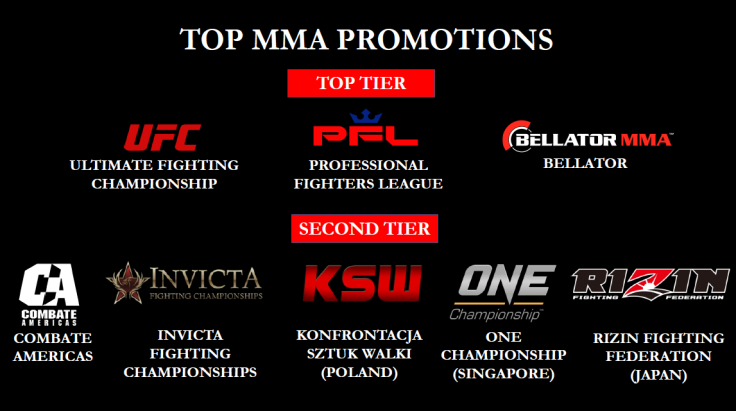 After the 2020 season was postponed due to COVID-19, PFL is now gearing up for its 2021 calendar, which is shaping up to be the league's biggest yet.
From returning stars to big-name newcomers, and even bigger steps towards innovation, here are some things to look forward to in the upcoming 2021 PFL season:
The return of PFL's unique league format
When PFL returns for its 2021 season, the league will continue to feature its one-of-a-kind league format, which features a regular season, playoffs, and finals.
At the end of every tournament, the last man or woman standing will be crowned PFL world champion and will also take home a million-dollar grand prize.
What makes this unique presentation exciting is that it gives the fans a chance to follow fighters from start to finish. Plus, it offers a friendly format that rewards athletes for their performances.
Returning champions and brand-new contenders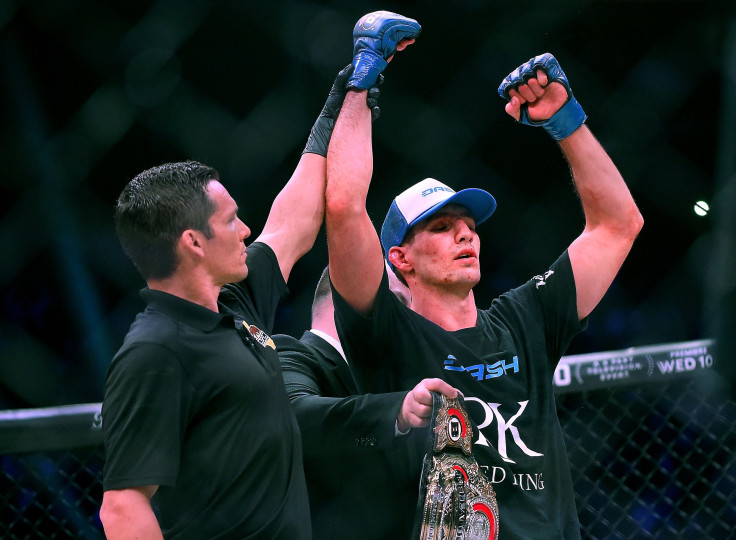 Heading into the 2021 season, PFL added a handful of household figures to its talented roster of fighters.
In 2020, PFL signed the likes of former UFC champions in Brazilian heavyweight star Fabricio Werdum and American lightweight star Anthony Pettis.
The year prior, the PFL also added former UFC top welterweight contender Rory MacDonald.
MMA Debut of boxing champion Claressa Shields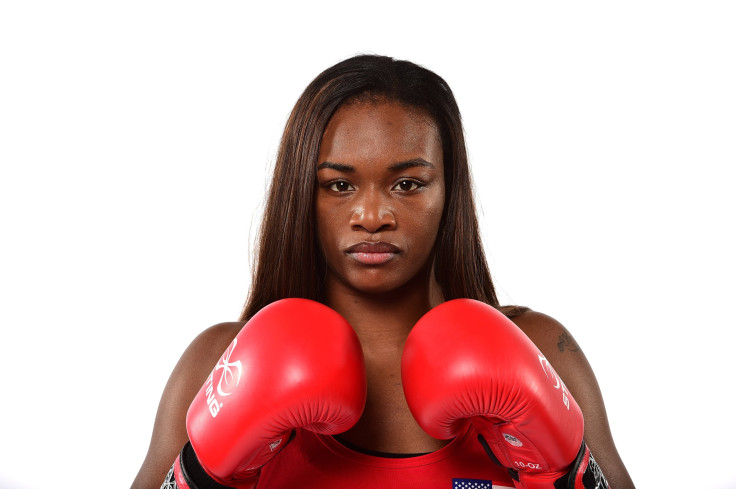 However, PFL's most exciting acquisition for 2021 is none other than three-division women's boxing world champion Claressa Shields.
Considered the best women's boxer in the world today, Shields rocked the combat sports world when she signed with PFL in late-2020 to compete in MMA.
The undefeated American will look to make history when she attempts to become the first person to hold world titles in MMA and boxing simultaneously.
Shields will be competing in special attraction bouts in MMA in 2021 before she officially joins the million-dollar PFL tournament in 2022.
The arrival of one of the best combat sports athletes--male or female--to the PFL ranks is definitely something to await with pleasure.
Biggers steps towards innovating MMA
PFL has implemented its proprietary SmartCage technology, which gives viewers access to real-time statistics during fights.
In 2020, the promotion rolled out an OTT platform and mobile app, giving fans a hub for exclusive and premium content.
For the 2021 season, the organization has even more innovations planned. According to Davis, PFL will be launching a real-time gaming feature for viewers on cable, TV broadcast, live-stream, and app viewers.
Moreover, Davis bared that all the steps that PFL takes is in order to make the sport of MMA even more interesting for the fan base.
"We think of everything we do not as technology, but innovation that makes it more interesting for fans," the league's chairman stated.
The 2021 PFL season will broadcast live on ESPN2 and ESPN+ in the United States, while it will be available in 160 additional countries around the world through premium sports networks.
© Copyright IBTimes 2023. All rights reserved.