Phil Mickelson Makes Huge Tiger Woods Admission Amid PGA Tour Zozo Championship Return
KEY POINTS
Phil Mickelson said Tiger Woods urged him to train more during his prime
Mickelson is excited to compete with younger foes at the Zozo Championship at Sherwood
Woods is looking forward to the traditional Champions Dinner
Amid his PGA Tour return at the Zozo Championship, Phil Mickelson has revealed how Tiger Woods helped him prolong his professional career.
Woods has become one of the most celebrated athletes in the world, and Mickelson is well aware of how his rival helped golf become a globally recognized sport.
In a recent interview with PGATour.com, Mickelson revealed that at the pinnacle of his stellar career, Woods was the one who motivated him to stay physically fit, something that the 50-year-old is grateful for to this day.
"Looking back, I wish I had been a little bit more committed fitness‑wise in the height of my career," Mickelson admitted. "(But) Tiger [Woods] pushed me to start training a little bit more, which has helped me elongate my career."
The five-time major champion is coming off a victorious second PGA Tour Champions win, becoming just the third player to win his first two starts on the prestigious event in the Dominion Energy Charity Classic last weekend.
Mickelson admitted that the thrill and excitement of the Zozo Championship at Sherwood is no different.
Despite knowing that he is facing an array of younger players, Mickelson embraces the opportunity and is returning with full confidence.
"I'm excited to compete and come off of last week's event on (PGA TOUR Champions) and try to play, compete against the young guys," the legendary golfer said. "This is a fun opportunity for me."
"It's been really fun for me to play and compete on (PGA TOUR Champions), a lot more so than I thought it would be," he continued. "I'm surprised how much fun I'm having, how much fun it is to see some of the same guys that I've seen for so many years and haven't had a chance to be with them for a number of years now. I seem to get a little bit of confidence and I'm hoping to bring that over into this event."
Meanwhile, Woods, who had just shot 71 in the third round of the Zozo Championship, is also positive about one thing – the Champions Dinner. Despite the pandemic, the 15-time major champion is still looking forward to the traditional get-together.
"I think that the plan is still to do it," Woods recently told ESPN. "We're not going to have it upstairs [in the Augusta National clubhouse], I think we're going to have it downstairs where there's more room so we can all be socially distant."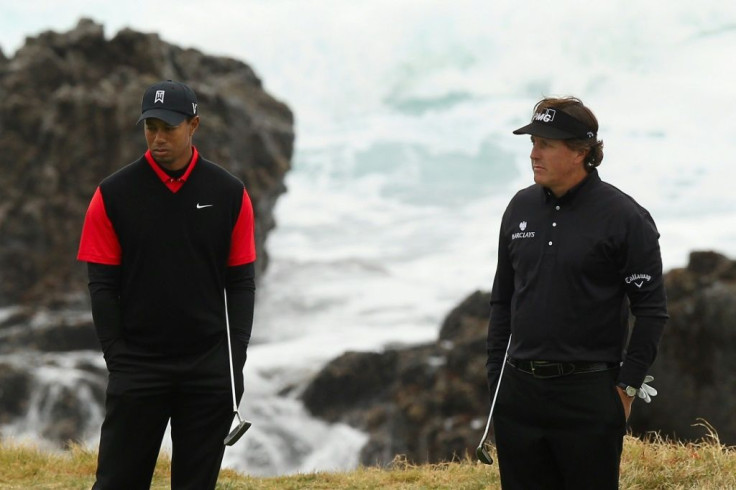 © Copyright IBTimes 2023. All rights reserved.