Tiger Woods' 'Improved' Swing Technique Explained By Renowned Golf Coach
KEY POINTS
Renowned golf coach Jonathan Yarwood explained Tiger Woods' improved swing in an instructional video
Yarwood broke down Woods' improved swing to a combination of synchronization, transition and control
Woods previously revealed the importance of wedges in maintaining a perfect swing
Elite development golf coach Jonathan Yarwood thoroughly explained how Tiger Woods' performs his improved swing.
In his "Swing Like Tiger Woods" instructional video for Golf.com, veteran U.S. Open and Majors coach Yarwood demonstrated what Woods "is doing differently" and how other golfers can improve their own technique by taking some lessons. According to Yarwood, Woods' swing technique is now "smoother" and has significantly improved over time.
The renowned coach broke down Woods' current swing technique to a combination of "three major things" – synchronization, transition and control.
First, Yarwood emphasized that during his early days in the sport, Woods swung in "a violent way" as his body outraced his arm. But now, the 15-time major champion is swinging club first and then his body second.
"He's got the club going first, and then he's adding his body," Yarwood said of Woods' current swing. "Get that club going before the body, and then wind your body up. Everything [will] arrive a little bit more organized."
Yarwood then revealed why Woods is lowering his body before swinging. As per the coach, Woods is pushing down to the ground a bit more for power.
"He was losing an excessive amount of height but in the actual fact, what he's doing is increase his forward bend and he's pushing down into the ground and obviously the ground push him back with an equal and opposite reaction which is gonna help him to create some speed and force," the coach explained. "So he's now got it at a manageable level, he's not losing too much, 2 to 3 inches [lower] is fine."
Yarwood explained that from this stance, Woods is now gaining more control and power in his swing. For the coach, this has been the golf superstar's most significant improvement in recent times.
"But the major thing he's improved is from that point there where he's pushed down, he is now able to fire he's trail shoulder and get his chest ready up and out for the shot and forward," he added.
In episode 7 of "My Game: Tiger Woods" by GOLFTV and Golf Digest, Woods revealed how he manages to maintain a perfect swing. According to the golf icon, wedges affect the spin, and based on his experience, he was able to avoid some problems by changing them every week.
"I like having fresh wedges pretty much every week I play because of spin," Woods revealed. "I spend so much time chipping that I wear out the grooves. If they lose a little bit of friction, that's a little bit of spin I've lost. I can gain that back by having new wedges."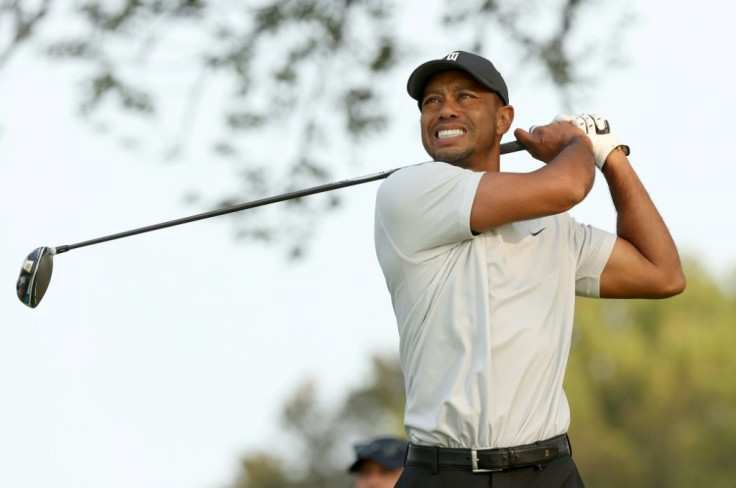 © Copyright IBTimes 2022. All rights reserved.
FOLLOW MORE IBT NEWS ON THE BELOW CHANNELS