Philadelphia-Area Shooting Spree: 5 Dead, Cops Surrounding Souderton Home In Manhunt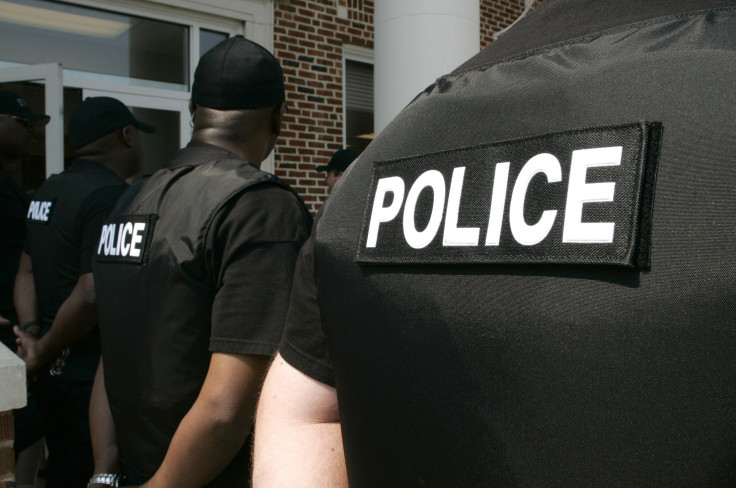 Police have surrounded a home outside Philadelphia in pursuit of a man they believe killed at least five people in three homes in the area on Monday. Details of the ongoing hunt for the perpetrator are limited and murky, but police have surrounded a home in Souderton where they say the man murdered two people killed before barricading himself inside, WPVI-TV reported.
The killer is suspected of carrying out shootings in three homes in Montgomery County, northwest of Philadelphia, Monday morning, killing two people in Souderton, two people in Lansdale, and a woman in Harleysville, the Associated Press reported. The reported locations of the shootings have varied by news outlet, as have other key details of the developing situation. WPVI reported that the shootings took place in Souderton, Lansdale and Lower Salford Township.
A motive has yet to be released by authorities, but WPVI reports that sources say the spree arose out of a domestic situation.
SWAT teams responded late Monday morning to the home in Souderton, as well as one in Pennsburg, about 20 miles away, according to NBC Philadelphia. The AP reported that law enforcement officials believe the shooter is barricaded at the Souderton home, where SWAT officers were massed out front with guns drawn and armored vehicles in tow.
An unidentified individual was escorted from inside the home to an ambulance shortly after noon, according to the Pittsburgh Post-Gazette.
The first shooting was reported to police just before 4:30 a.m. Monday, according to Fox News, but law enforcement authorities have yet to release much information about the ongoing situation. WPVI reports that the first shooting occurred at 3:55 a.m., and that the number of people dead will likely end up being higher than five.
The Perkiomen Valley School District has placed its schools on lockdown in response to the police activity, and Montgomery County District Attorney Risa Vetri Ferman is slated to address the ongoing investigation Monday, NBC Philadelphia added. Ferman's office is handling media requests related to the shooting spree and the ensuing manhunt.
A neighbor of the woman killed in Lower Salford Township told NBC Philadelphia that she was awakened by gunfire at about 4 a.m.
"I heard the kids say, 'Mommy no. I want my mom.' And I heard [the suspect] say, 'Let's go. We have to go now. We're leaving,' " she said.
© Copyright IBTimes 2023. All rights reserved.