Philadelphia Inquirer Co-Owner Among 7 Dead In Massachusetts Plane Crash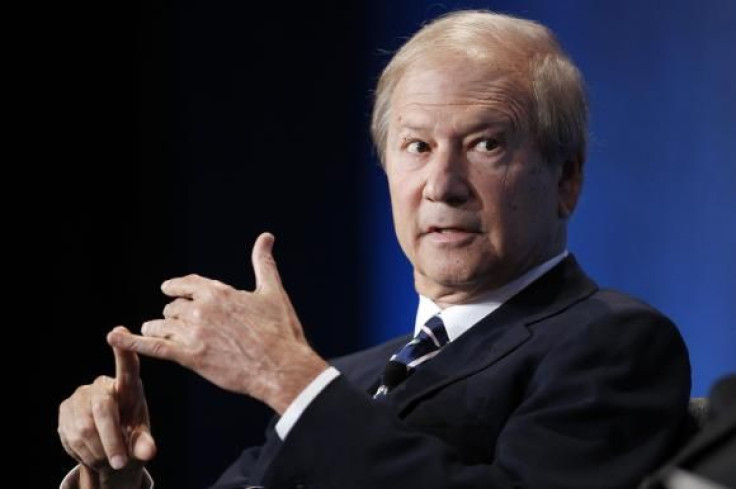 (Reuters) Lewis Katz, the co-owner of the Philadelphia Inquirer newspaper, was among seven people killed when a private jet caught fire and crashed as it tried to take off near Boston, the newspaper said Sunday.
Katz, 72, also co-owned Philadelphia's Daily News and Philly.com, and was formerly the owner of the professional basketball team, the New Jersey Nets, and professional hockey team the New Jersey Devils, the paper said on its website.
"We've lost a great friend," Inquirer editor Bill Marimow said in a statement to the newspaper. The names of the other six victims killed in the Saturday night plane crash at Hanscom Field in Bedford, Massachusetts, about 20 miles (35 kms) northwest of Boston have not been released. The Gulfstream IV, en route to Atlantic City, was reported to have caught fire as it tried to lift off around 9.40 p.m. local time, the Federal Aviation Administration said. It was unclear what caused the plane to burst into flames, an FAA spokesman said. The National Transportation Safety Board would investigate the crash.
Katz and business partner H.F. Lenfest last week bought out their partners for $88 million, gaining control of the media company that owns the Inquirer. "We all deeply mourn the loss of my true friend and fellow investor in ownership of the Philadelphia Inquirer, the Daily News and Philly.com," Lenfest told the newspaper. "It is a severe loss, but I am pleased to announce that Drew Katz, Lewis's son, will replace his father on the board of our new company," he said.
Hanscom Field was closed on Saturday night to remove debris and investigate the crash, an FAA official said. Sharon Williams, the Hanscom Field director, said that families of the victims were being notified and more information would be released as it became available.
(Reporting by Victoria Cavaliere, Chris Michaud and Jon Herskovitz; editing by Rosalind Russell)
© Copyright IBTimes 2023. All rights reserved.