Philip Morris International (PM) Unapologetic As It Lobbies Against Europe's Tobacco Products Directive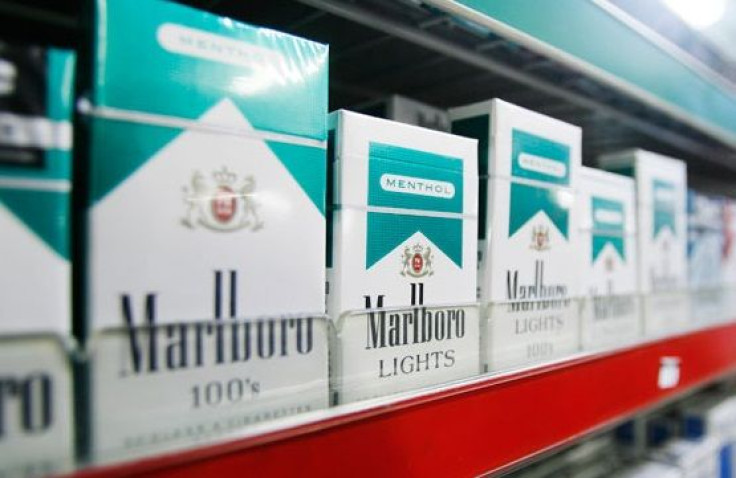 Europe has adopted a proposal to curb cigarette use, but if Big Tobacco prevails, the whole thing could go up in smoke.
Philip Morris International Inc. (NYSE:PM) swung back at health officials this week after accusations that it is using aggressive lobbying efforts to purposely undermine revisions to Europe's Tobacco Products Directive, a 12-year-old law that limits how tobacco products can be used, sold and marketed. Late last year, the European Commission came up with a proposal to strengthen that law, citing significant scientific developments over the last decade that further substantiate the health risks associated with smoking. The law would, among other things, effectively ban the use of tobacco products with menthol and other flavorings.
But health officials say Philip Morris is trying to block the proposal at every turn. Margaret Chan, director general of the World Health Organization, has been vocally blasting the tobacco giant at the International Conference on Public Health Priorities in the 21st Century, which took place in New Delhi this week. Speaking at the conference on Wednesday, Chan accused Philip Morris of using ruthless lobbying tactics to "sabotage" the vote, according to the Indo-Asian News Service.
The goal, according to Chan, is to delay voting long enough until the European Council presidency moves to Greece in 2014. (The council rotates among EU member states every six months.) Not only is the Greece government significantly more tobacco-friendly than that of many EU states, but Philip Morris recently set up more distribution operations in the cash-strapped nation, making Greece particularly sympathetic to the needs of the tobacco industry, Chan asserted.
In response to an inquiry, a spokesman for Philip Morris directed International Business Times to a statement released Monday by Drago Azinovic, president of the company's EU region, who called attacks on the tobacco giant's role in the discussion "misguided."
"Unfortunately, rather than a serious evaluation of the content and likely impact of the EU's proposed Tobacco Products Directive, the discussion tends to focus on our efforts to make known our views about this proposal," Azinovic said.
Philip Morris does not deny that it has engaged in extensive lobbying efforts and, in fact, admits to deploying more than 160 representatives to discuss the matter with EU officials. But it maintains that it has a right -- no, an obligation -- to be part of the conversation on Europe's smoking laws.
"The argument that we should remain silent in the face of a proposal that directly concerns us -- and on which we have facts and improvement ideas to share -- is illogical," Azinovic said. "In fact, it would be irresponsible for us not to inform EU decision-makers of the impact of a proposal on our business, the hundreds of thousands of employees working in our industry, and the Member State governments and taxpayers who will bear the consequences."
The company insists that it supports sensible smoking regulations, but as smoking in Europe is not likely to disappear anytime soon, it favors solutions that involve reduced-risk products. Banning products such as menthol flavorings would only bolster what Azinovic said was a mushrooming black market. Philip Morris also stated, rather prominently, that it employs 12,500 EU residents and generates approximately 14.6 billion euros in tax revenue.
Presenting a draft of the proposed tobacco law in February, James Reilly, the Irish health minister, said annual health costs associated with smoking came to 23 billion euros, plus an additional 8 billion in lost production due to smokers' higher rate of sickness.
Read the announcement of Europe's revised Tobacco Products Directive here.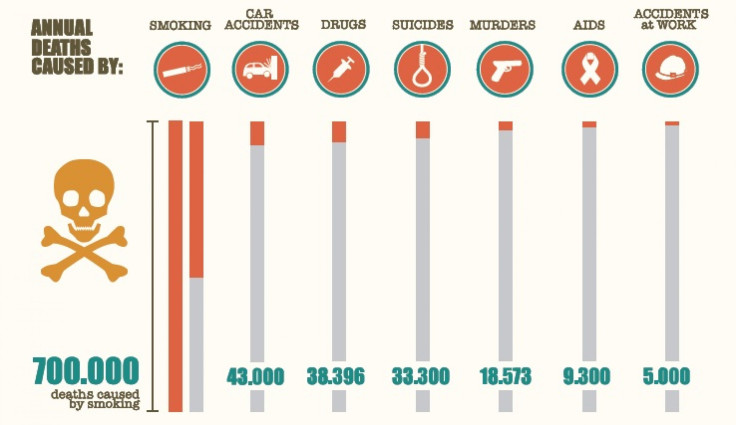 © Copyright IBTimes 2023. All rights reserved.