Philippines To Appeal To ASEAN To Halt China's Construction Of A School On Yongxing Island In South China Sea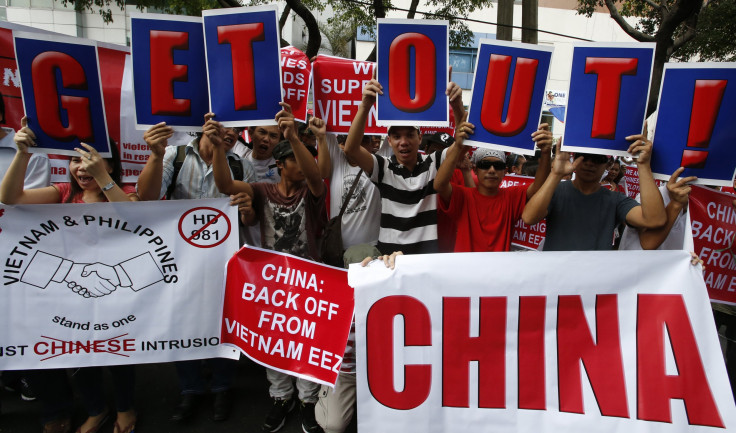 The Philippines said Monday that it will appeal to the Association of Southeast Asian Nations, or ASEAN, to halt China's construction of a school on an island in the disputed waters of the South China Sea.
The decision follows China's move on Saturday to begin building a school for the children of its military personnel posted on the largest island in the Paracel Islands cluster, whose ownership is disputed by several of Beijing's neighbors. Two years ago, China, reportedly in a bid to establish its supremacy in that region of the South China Sea, set up a city called Sansha on the oil-rich piece of land known as Woody Island, which the Chinese call Yongxing.
"I think we would use the international community to step up and to say that we need to manage the tensions in the South China Sea before it gets out of hand," Albert del Rosario, Philippines' foreign secretary said, according to Associated Press, or AP.
Yongxing Island, which lies about 220 miles from China's southernmost province of Hainan, is also claimed by Vietnam and Taiwan. The Chinese-built city of Sansha is also equipped with facilities such as an airport, cellphone coverage and satellite television to serve the 1,443 people living on the island, AP reported.
Del Rosario said, according to AP, which cited a local news network, that China's move to build a school in the city is aimed at expanding its hold in the South China Sea as rapidly as possible, before the ASEAN bloc sets rigid rules to operate in the region. He added that his country is working on formulating a code of conduct to control disputable activities in the region, based on the recommendations of Danny Russel, a top diplomat from the U.S.
The situation in the South China Sea remains strained since China dispatched an oil rig last month into the disputed waters, triggering violent protests in Vietnam against Chinese-owned businesses in the country.
The Philippines too has opposed China's moves and says that Beijing has built military bases and airstrips in the region. Filipino officials Sunday also opposed China's move of reclaiming land in the McKennan-Hughes reef on the Spratly Islands, an archipelago south of the Paracel Islands and off the coasts of the Philippines, Vietnam and Malaysia, in the South China Sea.
© Copyright IBTimes 2023. All rights reserved.