Phillies Rumors: Manny Machado, Bryce Harper Still In Philadelphia's Plans After Trade For Shortstop
The Philadelphia Phillies have been linked to just about every major MLB free agent. That's why it shouldn't come as a surprise to hear that the team's first big move of the offseason is expected to be one of many.
According to multiple reports, the Phillies are on the verge of completing a trade for Seattle Mariners' shortstop Jean Segura. The deal isn't expected to affect their pursuit of Manny Machado or Bryce Harper. The team is also considered to be one of three finalists for Patrick Corbin, who is the most sought-after pitcher on the market.
Segura, 28, is coming off an All-Star season and will make $14.25 million in each of the next four seasons. Philadelphia is reportedly hoping to sign Machado and play him at third base.
Machado moved from third base to shortstop when he started the 2018 MLB season with the Baltimore Orioles. The 26-year-old has expressed an interest to stay at shortstop, though his top-two suitors would likely have plans to play him at third base for the next several years.
Philadelphia will start Segura at shortstop for the foreseeable future. Machado could play shortstop for the New York Yankees in 2019 as Didi Gregorius recovers from Tommy John Surgery, but the team would probably move Machado back to the hot corner upon Gregorius' return.
There is speculation that the Phillies might actually be willing to sign both Machado and Harper. Doing so could cost them well over $600 million, though Philadelphia has plenty of money to spend with less than $70 million committed to players for next season before landing Segura.
The Washington Nationals might be Philadelphia's biggest competition when it comes to Harper. Washington reportedly offered the outfielder a 10-year, $300 million contract on the final day of the 2018 regular season.
The Yankees might have their eyes on Harper, though their exact level of interest in the 2015 NL MVP isn't known.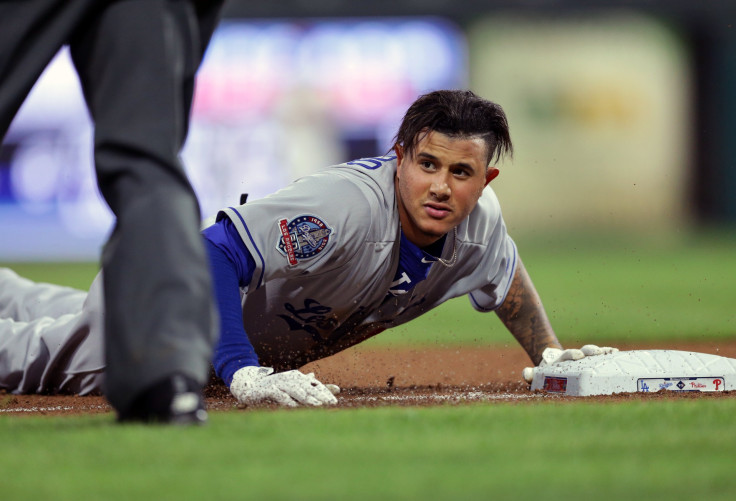 © Copyright IBTimes 2023. All rights reserved.