Pictures: Elin Nordegren New Boyfriend Has Father Worth More Than Tiger Woods
Former Swedish model Elin Nordegren appears to have gotten over her divorce to golf legend Tiger Woods and has moved on to a new and wealthy boyfriend.
Nordegen, 31, has been dating Jamie Dingman, a mild-mannered investor, for several months, according to the New York Post. Dingman's billionaire father, Michael Dingman, is a New York venture capitalist.
Jamie Dingman reportedly works for his father, and used to date quarterback Tom Brady's ex-girlfriend actress Bridget Moynihan, as well as Princess Madeleine of Sweden. In 2008, Madeleine was rated No. 12 on the Forbes Magazine list of the 20 Hottest Young Royals.
Nordegren isn't hurting for money. She received over $100 million in the recent divorce settlement with Woods, and has two children with the golf legend.
As for Woods, his post-divorce relationships have been rather quiet. Some reports surfaced before the Masters of a possible relationship with a college student athlete that grew up near the Florida home he shared with Nordegren,
Due to his indiscretions, Woods has lost a fortune from his divorce, as well as tens of millions of dollars in endorsements, and is no longer picking up huge checks from his PGA winnings due mainly to inactivity.
With the British Open is in the second round, Woods remains in Florida, rehabbing his left leg. He suffered a knee and Achilles injury during the Masters and has not played a tournament since.
Woods made this statement about his condition on his Web site: Unfortunately, I've been advised that I should not play in the British Open. As I stated at the AT&T National, I am only going to come back when I'm 100 percent ready. I do not want to risk further injury. That's different for me, but I'm being smarter this time. I'm very disappointed and want to express my regrets to the British Open fans.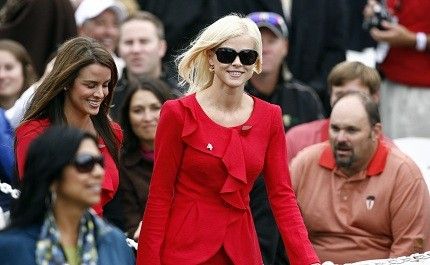 © Copyright IBTimes 2023. All rights reserved.