Pill To Prevent HIV Recommended By New WHO Guidelines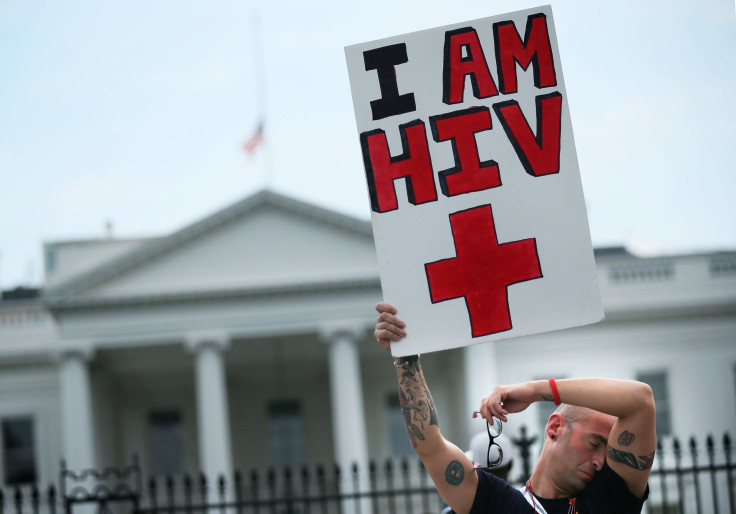 Nearly two months after the U.S. federal government issued new guidelines urging doctors to adopt Pre-Exposure Prophylaxis, commonly referred to as PrEP -- a highly effective method involving a single pill that can reduce the risk of HIV infection by up to 92 percent -- the World Health Organization has followed suit.
In the WHO's consolidated guidelines on HIV prevention, released Thursday, for the first time, the use of PrEP for men who have sex with men was recommended, along with the use of condoms, to prevent the spread of HIV. Using estimates based on statistical models, the WHO predicts that the incidence of HIV can be reduced by 20 to 25 percent -- or 1 million new infections -- in this population group over 10 years if PrEP is used widely.
In the United States, PrEP was first approved by the U.S. Food and Drug Administration in 2012. The pill, which carries the trade name Truvada, is suggested for at-risk populations, including men who have sex with men, people whose partners are HIV-positive and people whose partners are at high risk for infection. The pill is considered safe and has few side effects, and most insurance companies cover its cost.
Some LGBT groups have shied away from promoting PrEP, which left the treatment program in a virtual closet for some time. Kelsey Louie, CEO of the Gay Men's Health Crisis, said in a recent MSNBC post that reluctance to embrace the drug was due to skepticism expressed by the LGBT community, as some argued that it's a "party drug" that may encourage people to engage in condomless sex that they otherwise wouldn't.
"Can you imagine how quickly we would have embraced a pill for prevention that was over 90 percent effective in the '80s and even the '90s?" Louie said. "How many lives we could have saved?"
Blogger Andrew Sullivan, who is HIV-positive, agreed.
"I was using condoms after all, and following the rules of safe sex," Sullivan wrote in a recent blog post. "But I screwed up somewhere along the way, and Truvada would have been a safety net. Why would anyone not want to add that layer of security?"
Besides PrEP, the WHO issued guidelines for other key populations at risk of HIV. This includes female sex workers, transgender women and people who inject drugs.
"None of these people live in isolation," Dr. Gottfried Hirnschall, Director of the HIV Department at the WHO, said in a statement. "Sex workers and their clients have husbands, wives and partners. Some inject drugs. Many have children. Failure to provide services to the people who are at greatest risk of HIV jeopardizes further progress against the global epidemic and threatens the health and well-being of individuals, their families and the broader community."
Progress has been made in terms of HIV treatment and prevention. At the end of last year, 13 million people were taking antiretroviral therapy and 11.7 million of that population were living in low-income and middle-income countries. This has led to a 20 percent global decline in the number of HIV-related deaths between 2009 and 2012.
But in terms of HIV prevention efforts around the world, some countries are lagging. Just 70 percent of countries surveyed by the WHO said they explicitly address the needs of men who have sex with men and sex workers. For intravenous drug users, that number was only 40 percent.
These gaps may occur for a number of reasons, including local laws that criminalize sexual behavior, drug use, gender expression or sexual orientation. But in countries where new policies were put into place, the results are drastic.
"Bold policies can deliver bold results," Dr. Rachel Baggaley, from the WHO's HIV Department, said. "Thailand was one of the first pioneers of programs to recognize the need to keep sex workers healthy and reduce new HIV infections."
The latest WHO guidelines were released ahead of the International AIDS Conference that begins on July 20 in Melbourne, Australia. President Bill Clinton and other high-profile figures will speak at the five-day event.
© Copyright IBTimes 2023. All rights reserved.