Pipeline Safety Agency Staffers Schmoozing Too Much At Company Events? Environmentalists Say Yes, TransCanada (TRP) Says No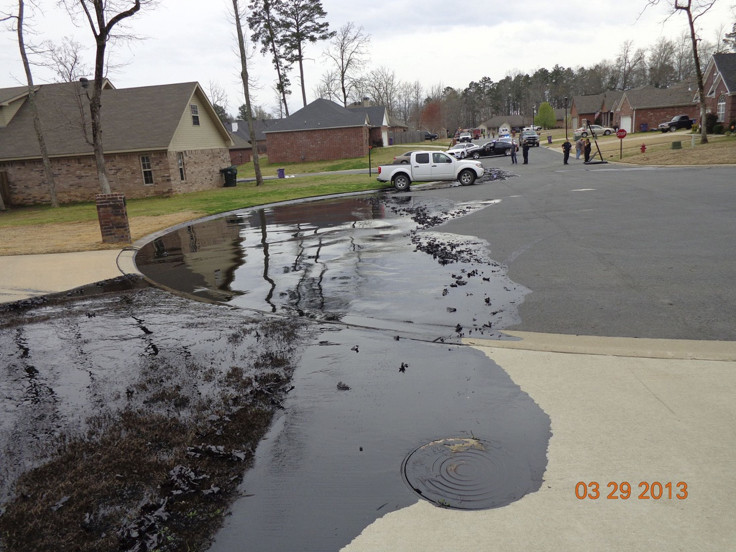 TransCanada Corporation (NYSE:TRP), one of the biggest energy companies in North America, defended the U.S. federal agency's handling of pipeline safety after an environmental group attacked it for spending too much time at corporate-sponsored conferences and seminars, a spokesman said Wednesday.
"When someone from a government agency is able to attend and participate in a broader industry event, it helps everyone," Shawn Howard, spokesperson for TransCanada, said, advocating on behalf of the Department of Pipeline and Hazardous Materials Safety Administration (Phmsa). "They can educate people about changing expectations, upcoming rules or regulatory changes that we will be required to follow."
Howard was defending Phmsa over a Public Employees for Environmental Responsibility (PEER) report that said the federal regulatory body spent too much time cozying up to oil executives in fancy hotels instead of taking care of the millions of miles of pipelines laid across the U.S.
"Its records show Phmsa officials spending much of their time schmoozing with oil executives in fancy hotels and convention centers," Kathryn Douglass, member of PEER's council staff, said. "Phmsa sees itself not so much as a regulator but as an arm of industry, and these travel figures reflect that corporate dominance."
Douglass collected agency travel logs and staff reports through the Freedom of Information Act. PEER compared travel expenses and amount of time spent at events to expenses and time spent at "significant pipeline incidents," and found that more time and money was spent on industry events. Based on the findings, the group concluded that Phmsa was not doing its job.
Here is some of what PEER reported:
Between 2007 and 2012, Phmsa spent nearly a quarter of a billion dollars in travel expenses for industry events. The amount of money the agency spent on travel expenses related to pipeline incidents was about $100 million less than that.
In addition, 3,000 staff days were wasted for delegations that went to 850 events and conferences, including local, state and federal environmental professionals.
The U.S. is in the middle of an oil boom and is now one of the largest petroleum- producing countries in the world, thanks, in part, to the extraction of shale oil. More and more oil is being transported through pipelines to reach refineries across the U.S. In fact, because there is so much oil there is a lack of infrastructure to move the glut efficiently out of regions where production has skyrocketed.
PEER's report reflects concerns about pipeline accidents in places like Mayflower, Ark., earlier this year, the explosion of the San Bruno gas pipeline in California in 2010, and the Enbridge spill in Kalamazoo, Mich., also in 2010.
While PEER might be up in arms over the use of money and time at the agency, Howard says that Phmsa's education role is invaluable.
"Agencies like Phmsa do a great deal of public and industry education, in addition to their role as an enforcement agency," Howard said. "As a company with many aspects of our operations that fall under the oversight of Phmsa, we know how rigorous they are about enforcing the rules, that they can inspect any aspect of our operation at any time, and if there is an emergency or training exercise they are invited and often participate."
© Copyright IBTimes 2023. All rights reserved.