Pittsburgh Steelers Will Host Chiefs Or Chargers In Wild-Card Playoff Game If Team Wins AFC North
The Pittsburgh Steelers need some help to make the playoffs. In addition to beating the Cincinnati Bengals in Week 17, they also need the Cleveland Browns to defeat or tie the Baltimore Ravens.
The AFC North championship is Pittsburgh's only realistic route to clinching a postseason berth. The Steelers can technically win the conference's final wild-card spot, but only in the event of an unlikely tie between the Indianapolis Colts and Tennessee Titans Sunday night.
Maybe Pittsburgh will find their way into the postseason. It was only a year ago that Baltimore found itself in a similar position and lost in the season finale, costing themselves a playoff berth.
Who will the Steelers play in the first round if they manage to win the division?
Two teams have a chance to visit Heinz Field on Wild-Card Weekend. Pittsburgh would host either the Kansas City Chiefs or the Los Angeles Chargers as the AFC North champions.
Winning the division would give the Steelers the conference's No.4 seed and a home playoff game against the No.5 seed. Los Angeles enters Week 17 as the No.5 seed, and Kansas City is the only other team that can take that spot.
The Chiefs and Chargers are fighting for the AFC West title. The team that fails to win the division will get the first AFC wild-card spot. The rivals enter Week 17 with the same record, but Kansas City owns the tiebreaker.
A win for the Chiefs over the Oakland Raiders would give them both the AFC West Championship and the No.1 seed in the conference. Kansas City is favored by 13.5 points at home, per OddsShark.
If the Chiefs lose, the Chargers can win the division by either beating or tying the Denver Broncos on the road. If Kansas City ties Oakland, Los Angeles needs a win in order to claim the AFC West crown. L.A is a 6.5-point favorite.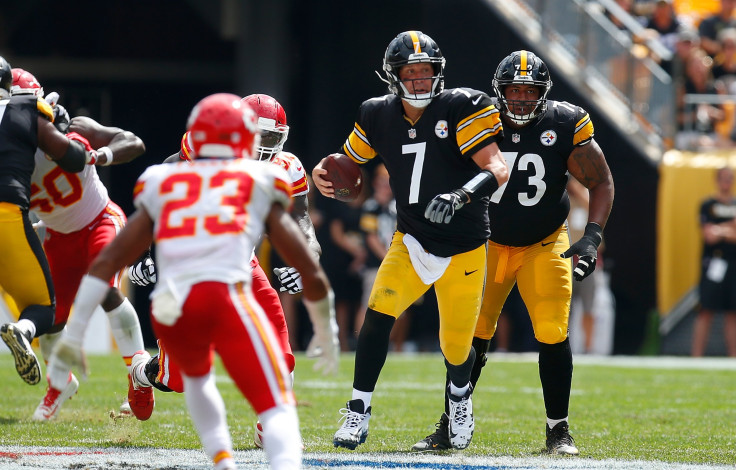 Both the Chiefs and Chargers have already won in Pittsburgh this season. Patrick Mahomes threw six touchdown passes when Kansas City won at Heinz Field 42-37 in Week 2. Los Angeles came back from a 16-point halftime deficit and kicked a last-second field goal to beat the Steelers 33-30 in Week 13.
In the highly unlikely event that the Steelers earn the No.6 seed, they could play any one of the AFC division winners.
Pittsburgh is the biggest favorite on the Week 17 schedule, laying more than touchdowns at home against Cincinnati. The Steelers have won the AFC North in two straight years and three of the last four seasons.
© Copyright IBTimes 2023. All rights reserved.