Planetary Resources: Mysterious Company Funded By James Cameron And Google Billionaires Could Be Into Asteroid Mining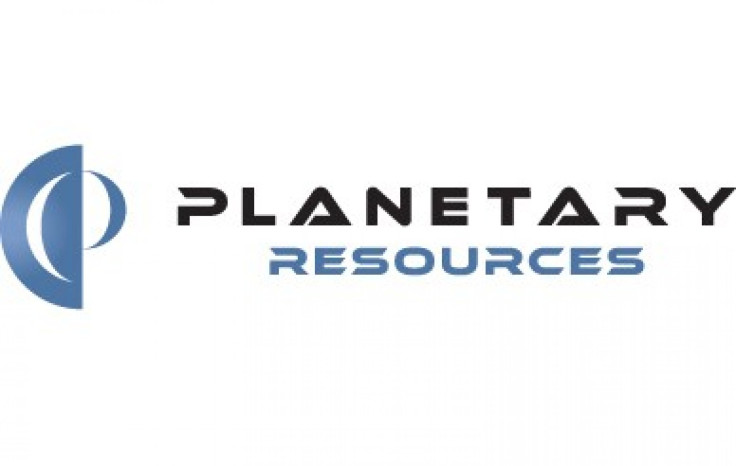 Filmmaker James Cameron seems quite busy these days with his efforts to explore the unexplored. After making a successful dive to the bottom of the Mariana Trench, the deepest point on Earth, the Titanic-maker has now joined hands with Google executives Larry Page and Eric Schmidt in backing Planetary Resources, a mysterious company that promises to help ensure humanity's prosperity while adding trillions of dollars to the global GDP.
Although it's not yet clear enough what the company really does, a press release obtained by MIT's Technology Review said that Planetary Resources will overlay two critical sectors - space exploration and natural resources.
This innovative start-up will create a new industry and a new definition of 'natural resources,' the release teased.
Technology Review speculated that the company might deal with asteroid mining, reasoning that the other natural resources we need - a livable climate or a replacement for our dwindling supplies of oil - haven't been found in space yet.
The Verge agreed to this speculation, saying that asteroid mining could indeed be what Planetary Resources aims to do, especially since X Prize founder and perpetual optimist Peter Diamandis is at the head of the operation.
In 2005, Diamandis appeared at TED describing an extraterrestrial environment where 'everything we hold of value on this planet - metal and minerals and real estate and energy' are available in 'infinite quantities.' He specifically singled out asteroid mining, claiming that he could finance mining a '20 trillion dollar' asteroid full of nickel-iron alloy by speculating in the precious metals market, said the report.
Well-known astronomer Phil Plait also agreed to the same, writing:
What natural resources are there in space? Solar energy might count, but I have a strong suspicion what they're really talking about is asteroid mining. ...
The engineering behind it would be fearsome. We're a ways out from being able to do this, but if we had a big rocket - say SpaceX's Falcon Heavy (though I don't see any SpaceX folks listed in the release) - then getting an operation to a near-Earth asteroid is feasible. Even a rocky asteroid would have metals in it, and we can pick in advance one that has a higher abundance of metals. And like I said in my TED talk, we can move asteroids around if we're patient.
If I were being optimistic, I might say something like this could get off the ground in 20 years or so, depending on several variables, and maybe sooner. Let me be frank: I don't think this is a crazy idea.
Apart from Cameron, Page and Schmidt, the company's high-profile support group also includes Chairman of Intentional Software Corporation and Microsoft's former Chief Software Architect Charles Simonyi, Founder of Sherpalo and Google Board of Directors founding member K. Ram Shriram and Chairman of Hillwood and The Perot Group Ross Perot, Jr. (son of the former presidential candidate).
As per the media alert, Planetary Resources has been co-founded by commercial space entrepreneur Eric Anderson along with Diamandis. Anderson is the chairman and co-founder of Space Adventures, the only company ever to broker multimillion-dollar flights for private citizens to the International Space Station.
The list of big-league backers also includes former NASA astronaut and planetary scientist Tom Jones as an advisor for the company, former NASA Mars mission manager Chris Lewicki as the company's president and chief engineer.
Planetary Resources will be officially launched on April 24 (10:30 a.m. PDT) in a press conference at the Museum of Flight in Seattle, Washington. The announcement will be held in the museum's Charles Simonyi Space Gallery, which is named after billionaire software developer Charles Simonyi, a Planetary Resources investor.
Accounts for Planetary Resources have been set up on Twitter, Facebook, Google+ and YouTube, although they've not reveal any more specific information yet.
According to Space.com, once it's launched, Planetary Resources will be the second billionaire-backed private space company to be announced within the last six months. In December, Microsoft co-founder Paul Allen launched his new company Stratolaunch Systems that plans to build the world's largest airplane and use it as an air-based launch pad to send people into orbit.
The Tuesday's event will apparently be available online via webcast, and tickets are being sold on the Museum of Flight's page.
© Copyright IBTimes 2023. All rights reserved.