Platinum And Palladium Appear Strong Amid Uncertain Commodities Market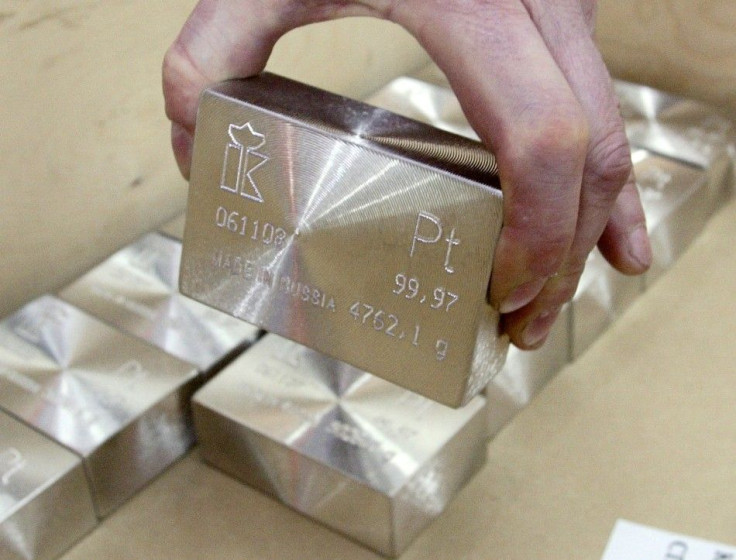 Platinum and palladium are two metals that could prosper as other commodities falter amid economic uncertainty, says Carlos Sanchez, director of commodities at New York's CPM Group.

"I think you're going to have a resurgence of investor interest in these two metals," Sanchez predicted at the Inside Commodities industry conference on Monday.

He cited a recovery in the automobile sector, which uses the two metals to reduce toxic emissions, alongside strong demand from electronics manufacturers, who also use the two industrial metals.

"Globally, demand is picking up, perhaps not so much in the advanced economies, but more so in the emerging markets," he said. "You have, fundamentally, the auto industry picking back up in Europe. It has picked up in the U.S. ... [Electronics] manufacturers need platinum, palladium equipment."

The concentrated supply situation for the two metals are also a factor, said Sanchez. Russia and South Africa are the only two major suppliers of the metal, with South Africa producing about 75 percent of the platinum worldwide.

Russia has maintained stable output in the past several months, but South Africa's production is more shaky, he said.

"South Africa has had ongoing issues – labor problems, rising high cash costs – and that has provided a floor to the platinum price," continued Sanchez.

Barclays PLC (LON:BARC) analysts noted that platinum prices rose 13.5 percent from July to the end of August, in a commodities research report from Friday.

Uncertain wage negotiations with miners in South Africa could provide further short-term boosts, they wrote.

"The platinum market has shifted its focus away from the risk of supply disruptions to early signs of demand improvement in Europe," they wrote. "We believe the mine supply picture still suggests higher prices."

UBS AG (VTX:UBSN) precious metals analyst Joni Teves sees palladium performing better than platinum in coming weeks, according to a research note from Monday. Barclays analysts forecast a "substantial deficit" in the palladium market in 2013, even given high Russian palladium shipments.

Auto production among the top 16 producers rose 5.3 percent in August from July, with strong performances in Germany and the UK, said the analysts. Strong platinum exports from Switzerland went to Hong Kong, China, and the U.S.

Both metal prices are down from their 200-day moving averages, however, from $1,520 per ounce for platinum to $1,431 on Monday, and $724 an ounce to $717 on Monday for palladium, according to UBS data.

"Because of those positive supply-demand aspects, gold can fall much lower than these two metals," said Sanchez, referring to recent volatility in gold markets since the Federal Reserve's decision to delay tapering.
© Copyright IBTimes 2023. All rights reserved.