Playing Alongside LeBron James? Luke Doncic Says 'Maybe One Day'
Dallas Mavericks rookie Luka Doncic is not ruling out the possibility of playing with Los Angeles Lakers star LeBron James one day.
Doncic has contributed to the Mavericks currently sitting in 12th place, in the Western Conference with a 16-17 record — just 2.5 games behind the Portland Trail Blazers who are in sixth.
The Slovenian is averaging 19 points, 6.7 rebounds, 5.1 assists and 32.4 minutes per game over 32 games played this season and is a leading candidate for Rookie of the Year as a result.
But more than all that, Doncic received praise from James as being one of the best players in the league today. The 33-year-old was recently asked about his somewhat controversial comments on wanting Anthony Davis to play for the Lakers.
"Ask me would I like to play with Kevin Durant? Absolutely," James told reporters. "Ask if I'd like to play with Jimmy Butler. I'll say it right now. Ask about Kyrie Irving, Giannis. Ask me about Embiid, Ben Simmons, all of 'em. Luka Doncic. Ask me right now. Come on, guys, it's not rocket science. These are great players, absolutely. I'd love to play with a lot of great players. It's just who I am. And I play by the rules."
Of course, it's not like James is handpicking Doncic and signaling a desire to play with him, but he did name him among the best players in the league today, and the latter was understandably pleased when told of the Lakers star's comments.
Could it ever happen though? In reality, it is unlikely.
Doncic looks set to be the star man in Dallas for the considerable future while James, who turns 34 this month, only signed a four-year deal with the Lakers earlier this summer, with many speculating it could be his last team in the NBA.
The only realistic way they could play together is if Doncic becomes an All-Star, which is certainly not out of the question in the next few seasons, if not this season.
However, anything is possible in the NBA, and a James-Doncic pairing would certainly be a sight many neutrals would enjoy, let alone the fans of their team.
James is not the only top player to praise Doncic recently. Trail Blazers guard Damian Lillard also heaped praise on the 19-year-old after his game-tying three-point buzzer beater, over the weekend.
"Something just told me when he threw it up in the air," Lillard said. "I was like 'that s--t going in.' He's a really, really, really good player, not just for a rookie."
Golden State Warriors star Stephen Curry was another who is excited to see how Doncic develops into a star.
"He's found a way to impose his will, most nights," Curry said. "It's going to be good to see him develop into a star."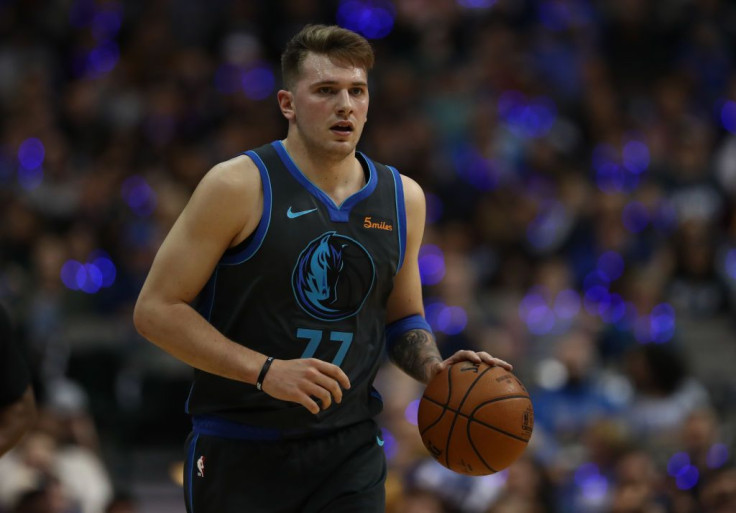 © Copyright IBTimes 2023. All rights reserved.