Plenty Of Business For Railroads Even If Keystone Pipeline Is Built, Experts Say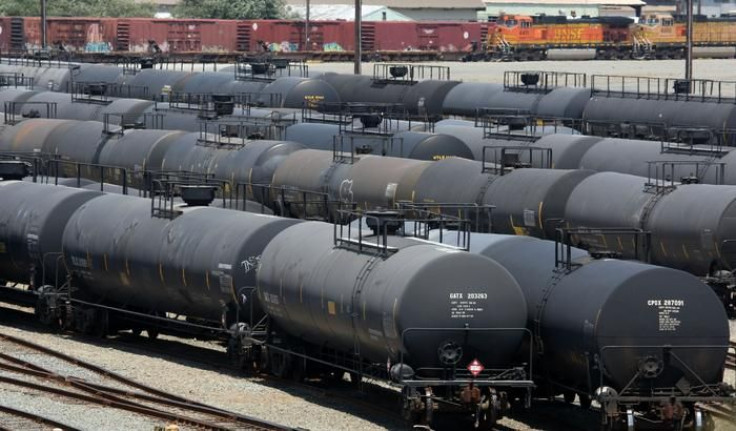 The controversial proposed Keystone XL pipeline to carry Canadian crude from Alberta to the U.S. Gulf Coast would not harm the railroad industry's growing oil shipping business, an industry expert said on Tuesday.
John Felmy, chief economist at the American Petroleum Institute, asserted that the Keystone pipeline will focus on shipping oil from Canada and North Dakota to the Gulf, which is only a portion of the system. "Our refineries are everywhere. We have refineries on the East Coast that are interested in using the high-quality Bakken crude oil," he said in an interview.
The oil produced in the Bakken formation, which is located mainly in Northwest North Dakota, is light sweet crude. If Keystone XL is built, more of that will flow to the Gulf. But as refineries there are configured to deal with heavier crude oils, experts say the light sweet crude will start to pile up in the Gulf because refiners cannot handle it.
Felmy said the only way to get the oil to the East Coast refineries is by using rail since there are no current pipeline networks in place. "So, I think [railroading] will fit in well in terms of all of our shipping aspirations," he said.
But the rail industry may face additional competition from the growing number of tankers that could help move crude oil to the East Coast and other suitable refineries. "Refineries in the Gulf historically have bought heavier crude oils … You probably will see more of the … crude oil 'near-coastal', so it will move [by tanker] from Houston to Louisiana to the refineries there," an industry source for a major maritime organization said. "Some will move from the Gulf to the East Coast. You might even see them going to the West Coast to meet refinery demand there."
Despite the recent crude-oil train derailment and explosion in Quebec, which killed 50, Felmy said rail shipping is still relatively safe.
Said Felmy: "We are going to need a diverse set of transportation options."
© Copyright IBTimes 2023. All rights reserved.
FOLLOW MORE IBT NEWS ON THE BELOW CHANNELS