PokerStars Agrees To $731M Settlement With DOJ; Will The US Ever Legalize Online Poker?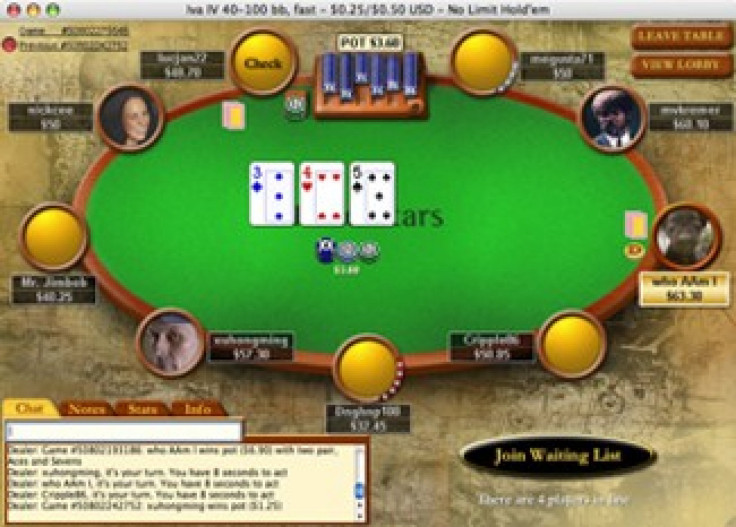 PokerStars, the largest online poker card room in the world, has agreed to a $731 million settlement in a money-laundering case brought by the U.S. Department of Justice. The settlement reportedly includes reimbursement for some customers whose funds were frozen when the company was shut down by the government in 2011.
PokerStars also will acquire the assets of its former competitor, Full Tilt Poker, as part of the agreement, the companies said today.
In April 2011 Pokerstars, along with Full Tilt and Absolute Poker, was seized and shut down by the U.S. Attorney's Office for the Southern District of New York, which alleged it was in violation of federal bank fraud and money-laundering laws.
The company eventually stopped allowing players from the United States to play real money games and temporarily moved its main site to Pokerstars.eu.
According to the settlement obtained by ABC News, PokerStars will pay $547 million over three years to the federal govenment and must make available to foreign players all balances, about $184 million, that were held in the Full Tilt accounts within 90 days. U.S. players at Full Tilt must apply to the Department of Justice for reimbursement.
"Acquiring certain assets of Full Tilt Poker strengthens PokerStars, brings welcome relief to Full Tilt Poker players who have been waiting over 12 months for repayment of their money, and benefits the entire poker community," Mark Scheinberg, chairman of PokerStars, said in a statement.
Since the shutdown in 2011, PokerStars has remained active for players outside the U.S. and has even repaid its U.S. customers after operations were halted.
In early July, Full Tilt Poker CEO Raymond Bitar was arrested and charged with promising players that their funds would be protected in "segregated" accounts when the company in fact used the money to pay for Full Tilt operations and to pay Bitar and other owners more than $430 million.
When Bitar willingly came to the U.S. from the company's headquarters in Ireland, he said he would cooperate with authorities to return players' money.
"We are pleased to announce these settlements by Full Tilt Poker and PokerStars, which allow us to quickly get significant compensation into the victim players' hands," said Manhattan U.S. Attorney Preet Bharara in a statement.
PokerStars is planning to re-launch Full Tilt Poker as a separate brand, after a complete restructuring of their independent management team, ABC News reports.
"Under the agreement with the Department of Justice, PokerStars does not admit to any wrongdoing," a statement from the company reads.
"Furthermore, the agreement explicitly permits PokerStars to apply to relevant U.S. gaming authorities, under both PokerStars and Full Tilt Poker brands, to offer real money online poker when state or federal governments introduce a framework to regulate such activity."
The PokerStars settlement is seemingly a step in the right direction for legalizing online poker in the U.S.
While many people oppose the legalization of online gambling, there are some that say it can, and someday will, provide a steady revenue stream if regulated by the U.S. government.
"I can say with tremendous confidence that people will be able to play play online legally in the United States in many places very soon," Gary Loveman, CEO of Caesars Entertainment, told CNBC.
As of right now, users can only play online poker games run by offshore companies. And while federal authorities do not approve of the activity, they don't often bust individuals who are playing.
"Today we have this bizarre situation where it is legal for an American to play online poker for money using a game that is provided by an illegal offshore entity," Loveman said. "I think it is very hard to imagine why we would allow Americans to buy a service that no American company can offer." If the federal government were to legitimize online poker, it could regulate the activity, he added.
Loveman added that under a federally regulated scenario, the U.S. online poker industry could rake in $6 billion to $8 billion a year. "If states did this on their own, the revenue would be $2 billion to $3 billion to start," he said.
The federal government would get about 15 percent of that revenue if it regulated online poker, Loveman estimated.
Do you think the federal government will, or should, eventually legalize online gambling? Leave your comments below.
© Copyright IBTimes 2023. All rights reserved.
FOLLOW MORE IBT NEWS ON THE BELOW CHANNELS