Poland Springs Sued For Alleged 'Colossal Fraud'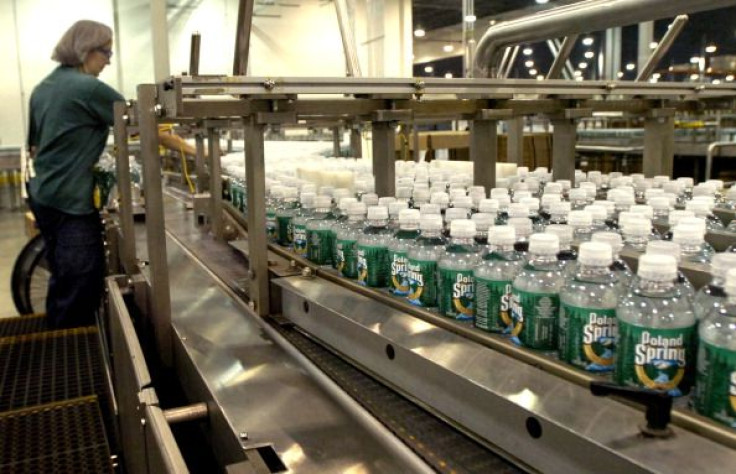 A class action lawsuit filed against Nestlé Waters North America, Inc. Tuesday claimed Poland Spring Bottled Water is "a colossal fraud."
Eleven bottled water drinkers accused Poland Spring of a "colossal fraud perpetrated against American consumers." They filed the 325-page lawsuit in a Connecticut federal court. According to the suit, 11 individuals spent thousands of dollars on Poland Spring in the past few years and are seeking $5 million in damages for a national class.
The suit alleged Poland Spring's parent company Nestle bottles groundwater and claims it is spring water. The claims questioned whether Poland Spring water sources met the Food and Drug Administration's (FDA) definition of a spring.
The FDA defined spring water as water "collected only at the spring or through a bore hole tapping the underground formation feeding the spring." According to the suit, Nestle obtains Poland Spring water from some sites that are "phony" or "man-made" and do not meet the FDA's qualifications to be a spring.
The bottled water drinkers said the spring in Poland Spring, Maine, has been dry for almost 50 years. The lawsuit claimed Poland Spring water sources in Hollis, Fryeburg, Denmark, Dallas Plantation, Pierce Pond Township and Kingfield may not be legitimate either.
"For more than twenty years, Nestle Waters' marketing and sales of Poland Spring Water has been a colossal fraud perpetrated against American consumers. To consumers, 'spring water' from a naturally occurring spring signifies purity and high quality and commands a premium price compared to Defendant's non-spring drinking water products or filtered tap water," the lawsuit said.
"To illicitly capture that premium, Defendant, since it began selling the Poland Spring brand in 1993, has bottled common groundwater and illegally mislabeled it as '100 percent Natural Spring Water,'" it added.
"The claims made in the lawsuit are without merit and an obvious attempt to manipulate the legal system for personal gain," a Nestle Waters North America statement said. "It meets the U.S. Food and Drug Administration regulations defining spring water, all state regulations governing spring classification for standards of identity, as well as all federal and state regulations governing spring water collection, good manufacturing practices, product quality and labeling."
This is not the first time Poland Spring faced legal action regarding its quality of water. The company settled a class action lawsuit in 2003 that alleged Poland Spring Water does not come from a spring. The company did not agree with the claims but paid $10 million in discounts and contributions to charity.
© Copyright IBTimes 2023. All rights reserved.