Polar Vortex Forecast: Why This Winter Could Be So Brutal
KEY POINTS
A sudden warming event in the arctic has prompted forecasts of a polar vortex for Europe and North America
Europe is almost sure to be hit, but predictions for the U.S. are less consistent
Polar vortexes of years past have delivered record-breaking snowstorms
A sudden warming event in the arctic stratosphere has prompted dire forecasts for the coming winter. The typically frigid air above the North Pole has seen temperature increases of up to 86 degrees in the last three weeks, destabilizing the polar vortex and leaving the surrounding areas to wonder who's in for it this year.
The severity of this disruption, along with amenable atmospheric trends further South, means that a split vortex is likely. Europe is in for a harsh winter as one of the two vortexes settles above it, but the fate of North America is less certain.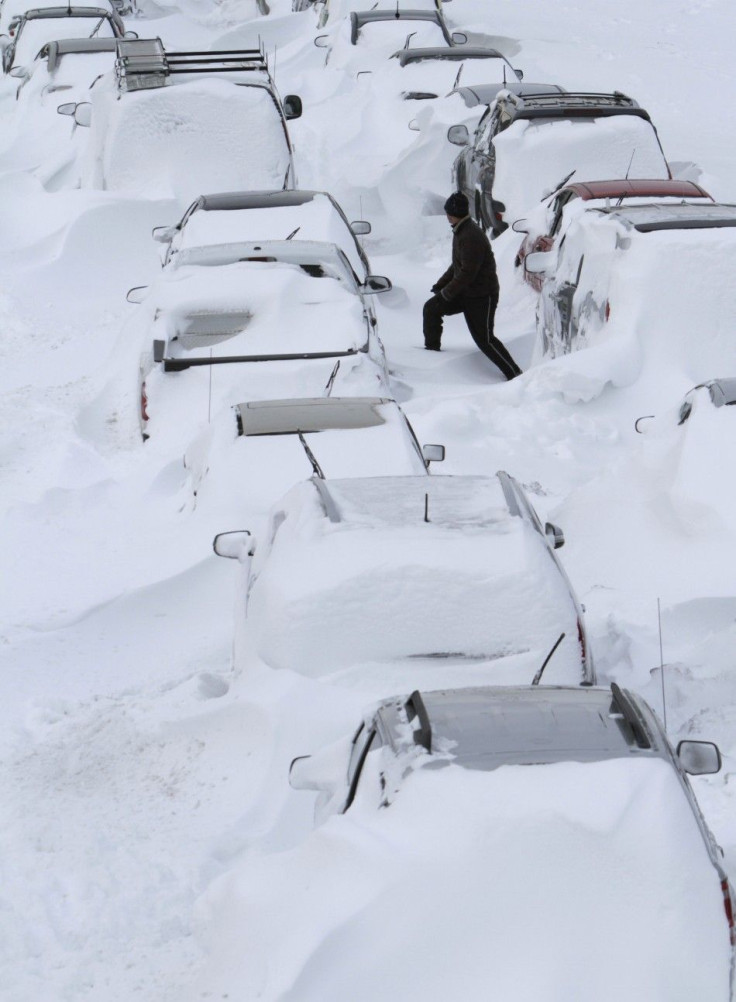 The conditions needed for truly devastating snowstorms across Canada and the U.S. won't be present throughout the season, and jet stream disruptions could create "blocking" conditions, with inconsistent and slow-moving storms.
"Polar vortex splits do favor big snowstorms," Judah Cohen of Atmospheric and Environmental Research in Massachusetts told the Washington Post, "[But] every event is different. This is not Oprah with cars. This is not cold for everybody and snow for everybody."
Still, the words "polar vortex" are undoubtedly triggering flashbacks for some in Northern Europe and North America. Non-split vortexes settling over the U.S. for the season have netted some of the harshest winters in recent memory, like the record-setting snows of 2010 and 2013 that turned Chicago into "Chiberia."
While investing in a pair of snow pants and quality winter boots is a good idea, the direct relationship between warming events, polar vortexes, and actual on-the-ground snowstorms still isn't fully understood. Forecasters are advocating caution in making predictions this early on.
"No one is going to care until there is snow in people's backyards," said Cohen.
© Copyright IBTimes 2023. All rights reserved.
FOLLOW MORE IBT NEWS ON THE BELOW CHANNELS