As Much As 2 Feet Of Snow Expected In The Latest Winter Weather System
KEY POINTS
Colorado could be hit with heavy snow of up to 2 feet
A dangerous mix of freezing rain is expected in the Midwest
The system follows major snow events over the Christmas holiday
Parts of the Midwest were buried under several inches of snow during the Christmas holiday and the National Weather Service is forecasting another round of storms before the new year.
The weather service on Monday showed a system moving east from Colorado and New Mexico that could bring a dangerous mix of freezing rain to the Central Plains, the Midwest and into the Great Lakes region.
The NWS reported that parts of Colorado could see as much as 2 feet of snow from this system early in the week, though other areas further east won't see nearly that much.
A winter weather warning is in place for Des Moines, Iowa, for Tuesday, with new snow accumulation of 7 inches possible. Another 3 inches could fall on the city overnight Tuesday, which would be complicated by light coating of ice.
"Travel could be very difficult," the weather service for Des Moines warned. "The hazardous conditions could especially impact the Tuesday morning and Wednesday evening commutes."
That system clears out by New Year's Eve, though it will be brisk with a high near 21 degrees Fahrenheit.
St. Louis and points farther east can expect freezing rain toward the end of the week. Further north, snow and sleet are expected for parts of western Michigan. The system brings a wet mixture of rain and snow to Buffalo for New Year's Day.
A major storm system swept across the upper Midwest and the Northeast last week, complicating holiday travel with significant snowfall. The National Weather Service reported that parts of Ohio got as much as 18 inches of snow, while Michigan's upper peninsula saw about 16 inches.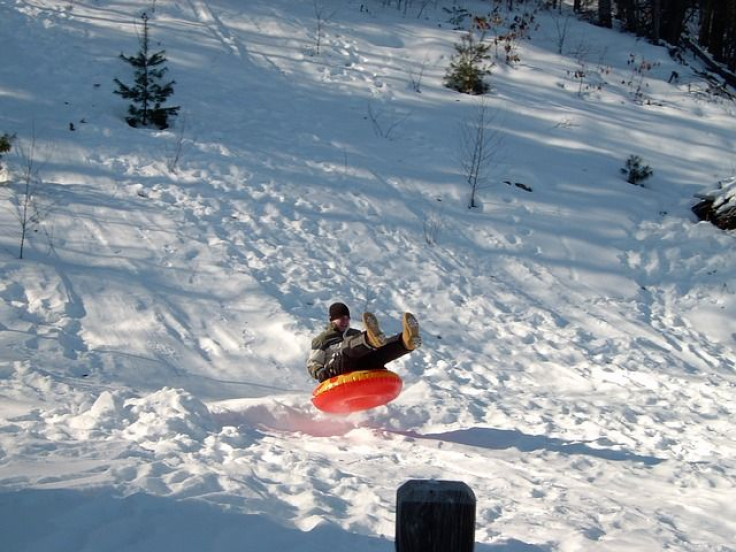 © Copyright IBTimes 2023. All rights reserved.