Police Body Cameras: Study Shows Technology Can Prevent Officer Abuse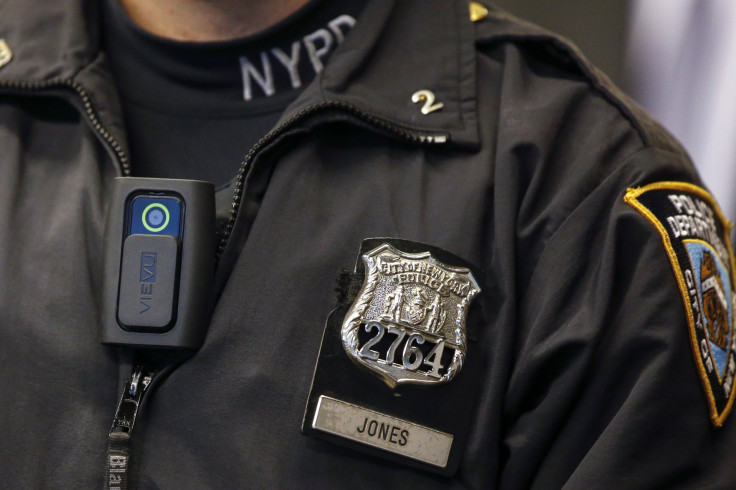 Researchers from the University of Cambridge published on Tuesday the first full scientific study of the use of police body cameras, and it showed that the technology can help prevent unacceptable use of force or abuse by officers. The findings were released amid a push by President Barack Obama to outfit more police around the U.S. with body camera technology, which experts said is an important move, though one surrounded by complex considerations.
The introduction of body cameras on police forces around the country is an "important, productive step forward," said Ron Hosko, president of the Law Enforcement Legal Defense Fund and a former assistant director of the FBI. However, he said, "we are in an experimental phase with body cameras and ... there is still much to be learned from them."
According to the report released by Cambridge, beyond the benefits of capturing evidence, body cameras were perhaps most effective at preventing escalation during encounters between police and the public. The landmark study's findings were based on a 2012 study of Rialto, California, police officers equipped with body cameras. During the 12-month study, researchers found that use of force by officers wearing the cameras decreased by 59 percent, while reports against officers fell by 87 percent from the previous year's figures.
The preliminary findings of the study had been hailed as an example of the necessity of camera technology for police forces, especially in the wake of several high-profile incidents of police violence. Following the nationwide protests sparked by the shooting death of Michael Brown at the hands of a police officer in Ferguson, Missouri, Obama proposed new funding to improve relations between police departments and minority communities. The proposal allocated $75 million to help pay for 50,000 body cameras for police officers, according to NBC.
"Body cameras are not the be-all and end-all to the many problems that surround the tension between communities of color and the police," said Jim Bueermann, president of the Police Foundation, the nation's oldest nonmembership, nonpartisan police research organization. "But they are a huge step in the right direction in terms of creating transparency and accountability."
The increased use of this technology will have a number of immediate consequences, according to Hosko. "You're going to find that police officers are more judicious in their use of force, in their language," he said. "You're also going to see a decline in complaints by citizens, because they are also being filmed ... the frivolous complaints will go away."
However, body cameras "are not going to be an immediate answer to the problem some people think they will be," said Chris Collins, executive director of the Las Vegas Police Protective Association. "There are still lots and lots of issues that need to be dealt with," he said. Among these are the significant administrative challenges that police departments will face in storing data, as well as in financing costly data storage. "Digital data is hugely expensive to store," said Collins. "How many hours of video are we going to store? Who is going to pay to store this data?"
The cameras also will raise significant privacy concerns, said Hosko, who pointed out that citizens might not allow police officers with cameras into their homes. Police often come into contact with citizens in extremely sensitive situations, Bueermann said, which also raises questions around the possibility of revictimizing crime victims by filming their ordeals. The American Civil Liberties Union already has raised concerns about the technology's potential to invade the privacy of citizens, including bystanders and victims. "Perhaps most troubling is that some recordings will be made inside people's homes, whenever police enter — including in instances of consensual entry ... and such things as domestic violence calls," said the organization in a statement.
Police officers themselves will have legitimate concerns for their own privacy as they consider how this footage is stored and who will have access to it, Bueermann said. However, as uncomfortable as the rollout of this technology will be for some officers, the use of body cameras will ultimately help police, he said. "It's the best available technology today that the police can use to not only hold their officers accountable but to also exonerate them in cases when witness accounts might not be accurate," he said. "I think police officers, in the final analysis, will be probably be the greatest beneficiaries of this technology."
© Copyright IBTimes 2023. All rights reserved.