Police Officials Thwart Planned Mass Killing On Valentine's Day, American Woman Arrested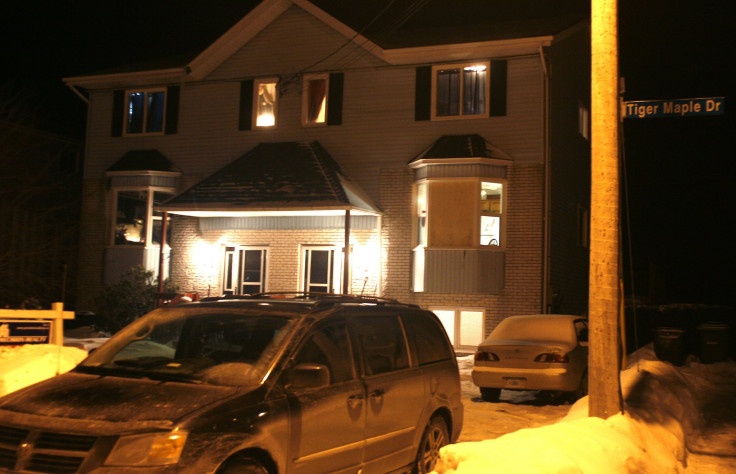 The Royal Canadian Mounted Police thwarted a "mass killing" plan on Valentine's Day at a mall in Halifax. At least two suspects had planned to enter the mall and kill as many people as possible and then intended to kill themselves, police officials said, according to reports.
"Had they been able to carry out their intentions the possibility for a large loss of life was definitely there," Nova Scotia Royal Canadian Mounted Police Commanding Officer Brian Brennan, said Friday, according to the Associated Press (AP), adding: "We believe we have apprehended all known individuals in this matter and have eliminated the threat. We are not seeking any further suspects at this time in relation to this investigation."
Police officials reportedly said that the suspects were on a chat stream and were allegedly obsessed with death, and had kept many "mass killing" photographs.
One of the two suspects, a 23-year-old woman from Geneva, Illinois, was arrested from the Halifax airport. She had written down announcements that were to be posted after her death, AP reported. The other suspect, a 19-year-old, was found dead at his Halifax home on Friday.
Officials reportedly said that the suspects were not linked to any Islamic terror groups, but had access to firearms.
"We received a threat that individuals were planning on targeting a public venue in Halifax, to go there and commit mass killings of civilians and to ultimately kill themselves," Brennan said, according to The Globe and Mail, adding: "Given the public venue that we believe was to be targeted, there was the potential for significant casualties and injury to citizens."
Brennan reportedly said that weapons were seized during the investigation, but did not give further details. There were also two other male suspects aged 17 and 20, who were involved, he said. Investigators are currently trying to determine their role. The 20-year-old man was also reportedly arrested from the Halifax airport.
"There is no further threat... to the general public," Brennan reportedly said, adding: "These arrests are a great example of the fine work they do on a daily basis to help keep Canadians safe."
© Copyright IBTimes 2023. All rights reserved.
FOLLOW MORE IBT NEWS ON THE BELOW CHANNELS