CFPB Drops Investigation Into Payday Lender That Contributed To Mick Mulvaney's Campaigns
Mick Mulvaney's Consumer Financial Protection Bureau (CFPB) quietly closed an investigation into a payday lender headquartered in Mulvaney's home state Monday. The company previously donated to the former congressman's political campaigns.
Payday lender World Acceptance Corporation announced in a press release Monday that it received a letter from the CFPB stating that the financial watchdog had closed its nearly four-year investigation into the company's marketing and lending practices. The company, which is headquartered in South Carolina, has given at least $4,500 in campaign donations to Mulvaney, who represented South Carolina in the House for six years before becoming President Donald Trump's budget director last year.
The CFPB declined comment on World Acceptance Corporation's press release. The investigation followed a 2013 report by ProPublica and Marketplace that found World Acceptance Corporation issued loans that were "deceptively expensive" and packaged with "nearly useless insurance products" while trapping borrowers in a "debt cycle."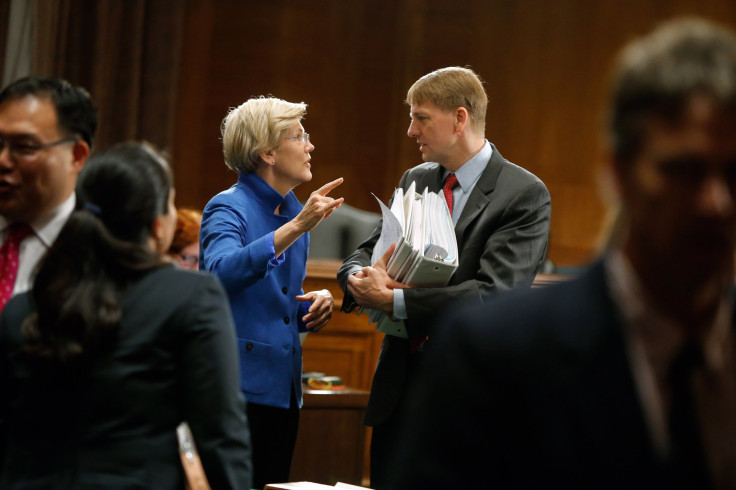 Mulvaney has received $57,100 in campaign contributions from the payday lending industry over the course of his political career, according to the National Institute on Money in State Politics. As head of the CFPB, Mulvaney is now in position to regulate the payday lending industry, but the former member of the conservative House Freedom Caucus told USA Today in December those campaign contributions did not create any conflicts of interest.
Regardless of potential conflicts, the CFPB has moved to undo several actions it has taken against payday lenders since Mulvaney replaced previous CFPB Director Richard Cordray, who left the agency in November to mount a gubernatorial bid in Ohio as a Democrat.
Last week, the CFPB announced it would reconsider rules governing payday lending it finalized in October under Cordray. The rules required payday lenders to verify borrowers could pay back the loans before lending. Then on Thursday, the CFPB dropped a lawsuit it filed last year against four payday lenders located on Indian reservations for allegedly charging interest rates between 440 and 950 percent.
While payday lenders say that their products — short-term loans of a few hundred dollars lent at high interest rates — allows low-income Americans to access credit, critics say the industry captures poor people in a cycle of high-interest loans they can't pay back. A 2014 CFPB study found that four out of five payday loans are given to borrowers who already have an outstanding payday loan. The study also reported that half of all payday loans are part of a series of loans that are at least 10 loans long.
The payday lending industry has aligned itself with Trump since the president's 2016 electoral victory. Advance America, the nation's largest payday lender, donated $250,000 to Trump's inauguration. Rod Aycox, a title loan executive, contributed $500,000; his wife kicked in another $500,000. The payday lending industry's trade group, the Community Financial Services Association of America, will hold its 2018 annual conference and expo at the Trump National Doral resort in Miami.
© Copyright IBTimes 2022. All rights reserved.
FOLLOW MORE IBT NEWS ON THE BELOW CHANNELS