Former Democratic Senator Represents Oil Pipeline Company While Influencing Permitting Process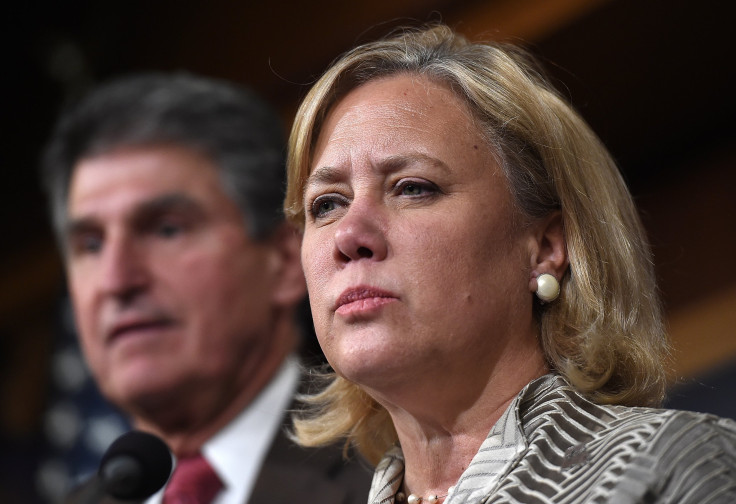 A former Democratic U.S. senator from Louisiana has been helping to get an oil pipeline approved while lobbying for a government entity that influences the permitting process.
Mary Landrieu, who represented the state in the Senate from 1997 to 2015, is a registered lobbyist for the Louisiana Coastal Protection and Restoration Authority (CPRA), an entity within the Office of the Governor with a mandate "to develop, implement, and enforce a comprehensive coastal protection and restoration Master Plan."
But she's also a paid consultant for Energy Transfer Partners, the majority owner and operator of a proposed crude oil pipeline, which needs CPRA approval before completing the last leg of the project. Landrieu, who has a history of supporting the oil and gas industry, told an angry crowd of Louisiana residents that pipelines are currently the best way to transport crude oil. Shifting away from fossil fuels "might happen one day, but that is not today, so the question before us is how to move this product as carefully as possible," she said in her role as an Energy Transfer consultant at a Baton Rouge permit hearing on Thursday.
Landrieu is one of many former lawmakers who have taken to lobbying after retiring from Congress. About half of former U.S. senators go through the revolving door into lobbying after leaving office. Landrieu is a federal lobbyist — trying to influence her former colleagues in Washington — with the law firm Van Ness Feldman. She represents a variety of clients including oil and gas company Noble Energy, for which she lobbies on oil and gas exploration, Xavier University and a cigar trade group. In August 2017, Landrieu registered to lobby for the CPRA, and in that year's third quarter she represented CPRA, "Seeking laws and Executive Branch policies that expedite the permitting of state projects to protect and restore the Louisiana coast."
Meanwhile, as an Energy Transfer consultant, she's been making the case for the pipeline's completion. In January 2017, she began testifying on behalf of Energy Transfer Partners. In February, Landrieu wrote an opinion piece for The Advocate explaining her support for the pipeline. Landrieu did not respond to an IBT request for comment.
The final, 163-mile segment of the pipeline would cut through the Atchafalaya Basin, a national heritage site and America's largest natural swamp. Pipeline opponents say the environmental damage would be catastrophic should the pipeline leak oil into the basin.
Energy Transfer Partners said in an emailed statement to International Business Times that the pipeline has been approved by all required agencies, including the CPRA. "We are excited to have concluded the more than 2-year permitting and planning process and look forward to mobilizing for construction." The CPRA is not a permitting organization, but its evaluation factors into decisions by the state Department of Natural Resources and basic districts to issue permits. On Dec. 19, the CPRA sent a "letter of no objection" to the Atchafalaya Basin Levee District.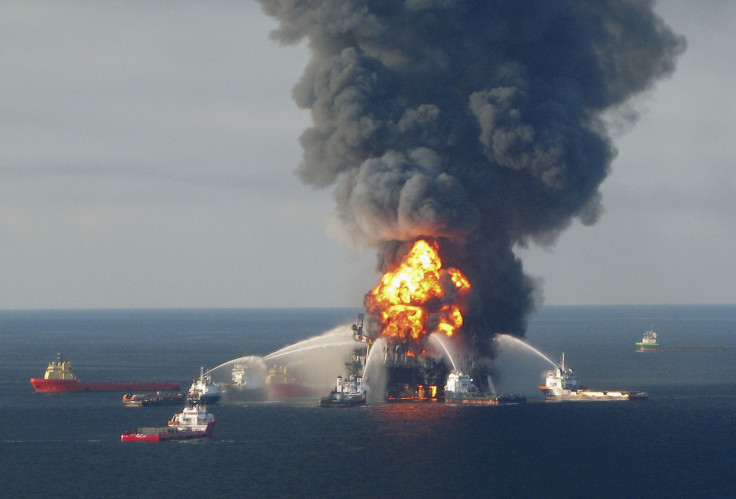 In a recent investigation into conflicts of interest around the Bayou Bridge Pipeline, Robert Galbraith of the Public Accountability Initiative detailed how Energy Transfer Partners and Phillips 66, the other company participating in the pipeline venture, previously donated to Landrieu's political campaigns. The company and its executives donated more than $41,000 to Landrieu's campaigns from 2009 to 2014, according to data compiled by the Center for Responsive Politics. In her last two years in office, Landrieu was Energy Transfer's biggest recipient of campaign cash in Congress, as DeSmog pointed out. ConocoPhillips, which used to own Phillips 66, gave her nearly $40,000 during this time period. From 2011 to 2014, the Phillips 66 PAC gave her campaign $10,000.
As a senator, Landrieu supported expediting the Keystone XL pipeline and lifting the moratorium on deepwater drilling that was imposed during the Barack Obama presidency after the major 2010 Deepwater Horizon oil spill in the Gulf of Mexico hear the Louisiana coast.
Galbraith created this interactive graphic showing Landrieu's conflicts of interest using Little Sis.
UPDATE, Jan. 23: On Jan. 22, the CPRA responded to IBT questions about its role in the pipeline's approval process. This article has been updated to reflect this information.
© Copyright IBTimes 2023. All rights reserved.
FOLLOW MORE IBT NEWS ON THE BELOW CHANNELS