Congressman Took Job With Business Group While Writing Tax Bill That Benefits Its Members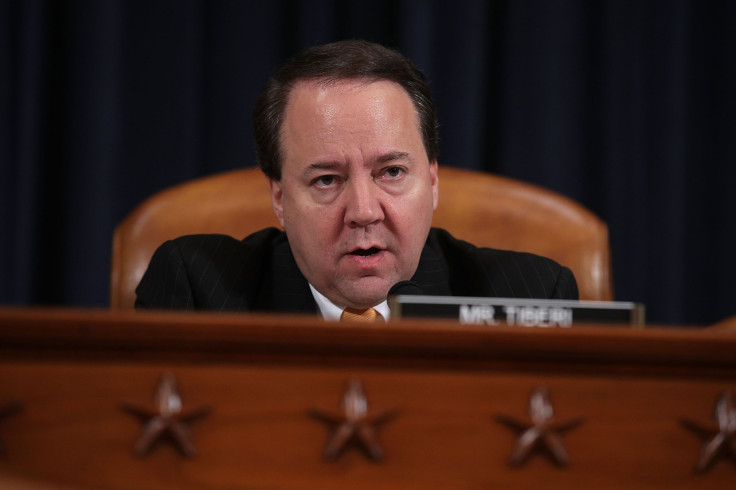 Congressional ethics laws appear to require lawmakers to recuse themselves from shaping or voting on laws that would financially benefit themselves, their family or their future employers. But Ohio Rep. Pat Tiberi accepted an offer to run a state trade organization, the Ohio Business Roundtable (BRT), while helping write the Republican tax bill.
The trade group's member companies have donated to Tiberi's political campaigns, and many of them stand to gain from the bill, which slashed business income taxes and introduced several provisions that will benefit wealthy investors and corporate executives in various industries. He will begin the job by January 31st.
International Business Times has identified 17 companies that are both members of BRT and donors to Tiberi's 2018 campaign committee. Some of these businesses, including Marathon Petroleum, have lobbied Congress as recently as the fourth quarter of this year on tax issues that will directly benefit them. Executives from three of these companies — Marathon, Huntington Bancshares and L Brands — are members of the BRT Executive Committee. The BRT chairman, who is the CEO of Marathon Petroleum, discussed the specifics of the job with Tiberi during this time.
Tiberi's office denies that the congressman's role in writing the tax bill was influenced by his future employment. But ethics experts told International Business Times that the circumstances of Tiberi's role in Congress and his upcoming job give the appearance of a conflict of interest.
"I think [Tiberi's] constituents had a right to ask whether he was representing their interests or those of the businesses he'll be working for," Stephen Spaulding, chief of strategy and external affairs at government watchdog Common Cause, told IBT. "Tiberi shouldn't have had a pen near the legislation, much less vote on it."
Tiberi, whose estimated worth in 2016 was around $925,000, will see a major pay bump when he starts his new job. According to tax documents, current BRT president and CEO Richard Stoff made over $500,000 in 2016 including bonuses, deferred compensation and benefits. Senators make $174,000 per year.
Ethics Questions
Here's how the relevant ethics laws work. A 2007 law, the Honest Leadership and Open Government Act, amended parts of the Lobbying Disclosure Act of 1995. Congress added in House Rule 27 to require that a member disclose any negotiations for future employment to the House Ethics Committee and "recuse himself or herself from any matter in which there is a conflict of interest or an appearance of a conflict," as well as notifying the ethics committee of the recusal.
In a December 2016 letter from Ethics Committee leaders to all House and Senate members, Chairman Charles Dent and Ranking Member Linda Sanchez clarified certain rules. "Members faced with a vote on a matter that directly impacts a private entity with which they are negotiating would have difficulty balancing the duty they owe to their constituents with the recusal provisions of House Rule 27. Members are strongly encouraged to abstain from voting on legislation that provides a benefit targeted to any entity with which the Member is negotiating or from which the Member has accepted future employment."
"At a minimum, it is fair to say that Members are supposed to be mindful of the appearance of a conflict of interest when it comes to issues that can affect their future employer's interests," Brendan Fischer, director of the Federal and FEC Reform Program at the Campaign Legal Center, told IBT.
But in reality, recusal rules apply only to very specific pieces of legislation that single out one particular business or personally enrich a lawmaker and/or that lawmaker's family. Bills that impact a class of people don't require recusal. BRT companies will reap the benefits of the corporate tax cut, but others will, too.
Tiberi spokesman Rob Nichols told IBT that the congressman reported his job negotiations to the House Ethics Committee as required and has followed the Committee's guidance on ethics issues.
BRT states on its website that tax reform is one of its "priority issues." In a press release announcing Tiberi's upcoming position as president and CEO, Chairman Gary Heminger — the chairman, president and CEO of Marathon Petroleum, which is headquartered in Ohio — said, "Congressman Tiberi's tenure in the Ohio statehouse, his time in the U.S. Congress and his position on the House Committee on Ways and Means, have given him a deep insight into the needs of Ohio businesses and the legislative and regulatory matters we face." The release highlights Tiberi's work in Congress "to further policies seeking a smaller, less intrusive government, lower taxes, greater national security and a growing and expanding economy that creates jobs."
Nichols said that retiring at the end of January "seemed right" for Tiberi. "Obviously the Ethics Committee gave us guidance that he could vote on tax reform."
BRT did not respond to emails requesting comment.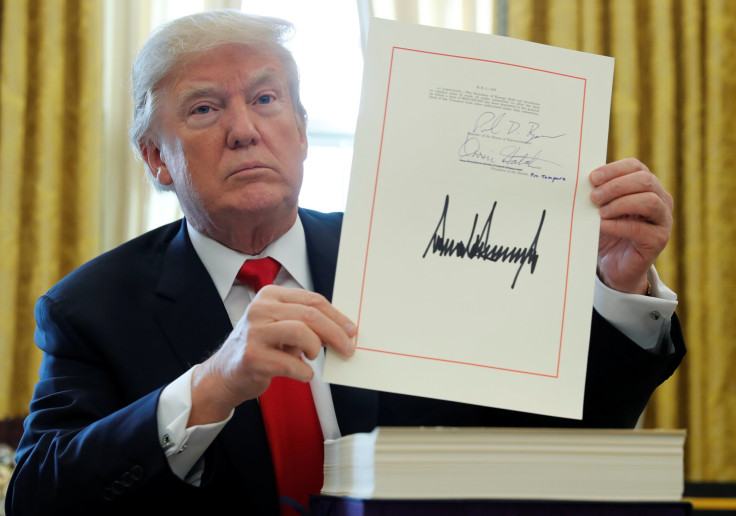 Tiberi Will Serve Companies That Have Been His Biggest Campaign Donors
Campaign finance records show that Tiberi will be working on behalf of several companies that were among his biggest campaign donors over his nearly 20 years as a congressman. His second-largest corporate donor is American Electric Power, a BRT member. According to data compiled by the Center for Responsive Politics, individuals and corporate political action committees affiliated with American Electric Power donated close to $170,000 to Tiberi's campaigns since 1999. BRT member L Brands is third on his all-time donor list, having supplied over $150,000 to his campaigns, and Huntington Bancshares is next at $123,000. More BRT member companies, including Ernst & Young, Cardinal Health, FirstEnergy Corp., Deloitte and Blue Cross Blue Shield, are among Tiberi's most generous donors.
In the 2018 election cycle, FirstEnergy Corp. PACs gave Tiberi's campaign committee $20,000; Blue Cross Blue Shield's PAC gave $17,000; the PACs of Cardinal Health, General Electric and KPMG each donated $10,000; and Marathon's PAC added $5,000.
In response to a question about these donations, Nichols said, "Tax reform affects virtually every small business and large business in the country. Every individual is impacted by this."
Michael Gillis, a field communication specialist for the Ohio AFL-CIO who has been critical of Tiberi, told IBT, "He's been beholden to corporate interests for a long time. But this tax bill brings it to a whole other level."
Lobbying On Taxes
BRT only hired lobbyists in 2017 to advocate an education matter, but at least one of these individuals has lobbied on tax issues for BRT member companies.
Tiberi was a "key ally" to fellow Ohioan and former House speaker John Boehner. Boehner's deputy chief of staff of nine years, David Schnittger, is now a lobbyist with the firm Squire Patton Boggs and is a fan of the tax bill. BRT hired the firm to lobby on its behalf on an education issue in 2017, and Schnittger did so in the first and second quarters of 2017. Schnittger also lobbied Congress on tax issues late this year on behalf of BRT member company United Healthcare. Nichols told IBT that the representative did not meet with Schnittger, "at least in the last three months." Schnittger did not respond to emails asking for comment.
Asked whether Tiberi has met with any lobbyists working for BRT, Nichols said that the representative has had a very busy schedule in recent months. "I can't tell you every conversation he's had."
Tiberi's office says that while negotiating his contract with the chairman of BRT, the two only spoke about the terms of his employment in mid-October. In the previous quarter, Marathon Petroleum was lobbying Congress and the National Economic Council on tax issues including " MLP structure," referring to master limited partnerships — mostly fossil fuel investment arrangements that act as pass-through entities and give investors a tax deduction under the new tax law. Fourth-quarter lobbying reports for the company are not yet available.
BRT's 2016 tax return states one of its three largest program service accomplishments was "analyzing Ohio's energy competitiveness addressing all aspects of oil, gas and electric power," which it claims "will result in a serious, fact-based dialogue that will help lead to progress and change and, ultimately, economic growth and an improved quality of life."
Columbus, Ohio-based Huntington Bancshares, the CEO of which is vice chairman of the BRT Executive Committee, lobbied Congress on " tax issues " in 2017. L Brands, also based in Columbus, reported lobbying Congress on manufacturing tax incentives in 2017's second quarter, and its CEO is on the BRT Executive Committee.
As Politico reported Tuesday, the tax bill will give lobbyists a lot more work over the next few years. The bill leaves many specifics up to the Treasury Department and potential regulations. Companies and trade groups are expected to seek technical corrections bills to fix mistakes or neglected items and to weigh in on the fate of tax cuts that are set to expire.
A Rare Move
Members of Congress who are retiring are likely to go on to represent business interests in the private sector. According to a 2016 study, about half of senators and one-third of representatives register to as lobbyists once they leave Congress. This stands in contrast to the climate in the 1970s and 1980s, when it was relatively rare for retiring lawmakers to do so. In the 1990s, as the lobbying industry grew enormously, and the revolving door between government and lobbyists swung open.
But it's far less common for a retiring lawmaker to accept a future job while still in office. High-profile examples of this phenomenon include former Utah Rep. Jason Chaffetz, who accepted a job with Fox News before retiring; former South Carolina Sen. Jim DeMint, who took a job with the Heritage Foundation; and former Louisiana Rep. Billy Tauzin, who accepted an offer to become president of the Pharmaceutical Research and Manufacturers of America while in office helping pass a prescription drug bill.
Common Cause's Spaulding noted that sitting lawmakers could begin to accept jobs more often, as many incumbents are facing tough reelection contests in 2018. "Maybe they're looking around for what they're going to do next," he said.
© Copyright IBTimes 2023. All rights reserved.
FOLLOW MORE IBT NEWS ON THE BELOW CHANNELS