GOP Senator Says Environmental, Health, Safety Regulations Are Pushed By 'Special Interests'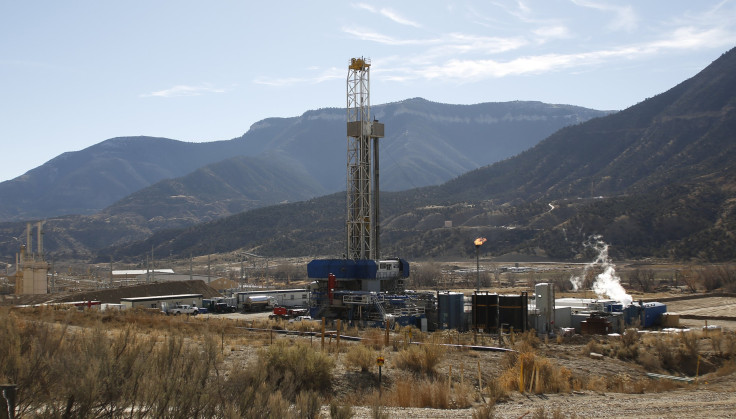 DENVER -- After two deadly blasts near oil and gas sites in the fast-growing suburbs here, local communities across this political swing state have been considering new rules to regulate fossil fuel development in their midst. But in remarks to oil and gas executives as he leads the Senate GOP's national fundraising effort, Republican U.S. Sen. Cory Gardner — whose seat is considered a top 2020 pickup opportunity for Democrats — slammed the local efforts, asserting that the spate of municipal initiatives are being pushed by well-funded "special interests" from the coasts.
"We know there are big threats on the horizon — we know that there are risks of overregulation, we know that there are risks of special interest groups that are trying to drive ballot initiatives and other regulations at the local level that will drive out common sense economies, and we have to make sure we are all aware of the dangers that that poses to the incredible jobs that we have been able to create," Gardner told energy executives in Denver. "Ballot initiatives that would ban hydraulic fracturing — we have to make it very clear that that is not in the interest of Colorado. When it comes to policies that are trying to be enacted by interests — well-funded interests — from New York or Los Angeles in local municipalities, that we make it clear that this is what's happening."
Gardner — who has received more than $1.1 million worth of campaign cash from oil and gas donors — portrayed the industry's fight against local regulations as a David-versus-Goliath battle during his appearance Thursday at the annual conference of the Colorado Oil and Gas Association (COGA). The industry group has helped direct more than $80 million worth of fossil fuel industry spending on Colorado politics in just the last four years, and it has successfully lobbied to block tougher state regulations of the industry. The group's event came just as Thornton officials passed a measure to restrict drilling in residential neighborhoods; Ft. Morgan officials imposed a moratorium on injection wells and Erie officials approved a separate ordinance designed to reduce chemical odors that residents say have been wafting over the community from nearby oil and gas rigs.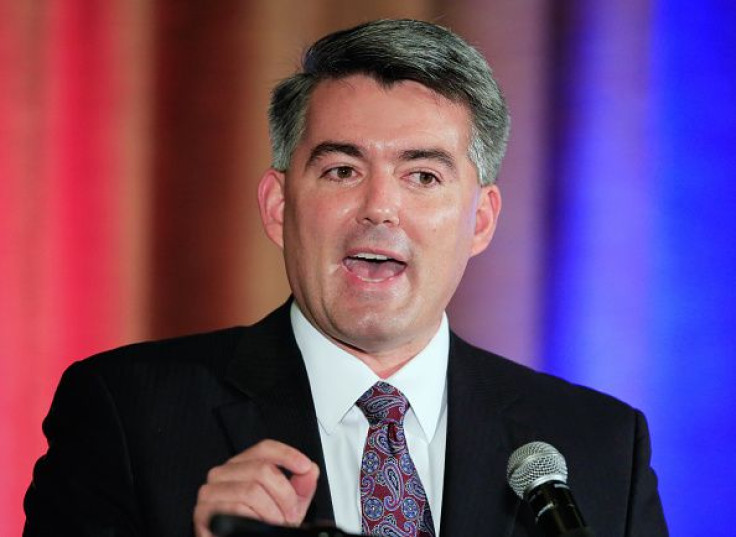 Those local initiatives are the latest examples of how conflicts over regulating fossil fuel development have become political flashpoints in states across the country. New York and Maryland have banned fracking, while other states such as Texas have passed a law to block local communities from imposing new environmental regulations.
Few states have seen as passionate a debate over the situation as Colorado. With a population influx fueled by its natural beauty and robust job growth in sectors outside the extractive industries, the state has become ground zero in the battle over energy development, as unsuspecting communities suddenly face the prospect of their residential neighborhoods becoming industrial zones.
To ward off local pushback in the past, fossil fuel firms have relied on industry-friendly Colorado officials in both parties.
A few years ago, Colorado's Democratic Gov. John Hickenlooper — a former oil industry geologist — watered down legislation to increase environmental fines and he threatened to sue local communities that attempt to regulate drilling and fracking. More recently, Colorado Republican Attorney General Cynthia Coffman, whose campaigns have been supported by groups bankrolled by the fossil fuel industry, filed a lawsuit to block such regulations in Boulder, one of the state's most populous counties.
Those moves came before the deadly blast near an oil well this spring in Firestone and a later blast at an oil tank in Weld County. This week's COGA conference at the Colorado Convention Center, though, suggested that the fatalities have not radically altered the political dynamic in the state.
For instance, during a discussion about the possibility of future safety or environmental regulations, Colorado Senate Republican leader Chris Holbert told the conference, "I can't promise to you that nothing bad will happen, but the 18 Senate Republicans are here as your friends," according to the Denver Post. The comments came only a few months after Holbert's Senate Republican caucus helped fossil fuel lobbyists block legislation to set oil and gas rigs further back from schools. After the Firestone explosion, those Senate Republicans also blocked a bill to require energy companies to disclose maps that would tell homeowners if they are living near oil and gas facilities. The Colorado Senate GOP's main fundraising group has received more than $1.1 million from fossil fuel industry donors in recent years.
Meanwhile, on the Democratic side, Hickenlooper this week reversed his earlier support for the mapping initiative while his appointed lieutenant governor, Donna Lynne, expressed gratitude to the assembled oil and gas executives, heaping praise on the industry despite the deadly blasts.
"Colorado can't proclaim that we're a jobs state if we don't recognize the importance of our business partners, and you clearly here at COGA are partners," Lynne said. "We believe we have in this state the best health and safety practices in the oil and gas industry, and that kind of engagement and collaboration deserves recognition because it is sometimes not the norm when politics can infect an issue or an event — including when we have tragedies."
The statement from Lynne, who is considering a 2018 run for governor, highlighted a schism in the Democratic Party that could be an issue in primaries in Colorado, and in other energy-rich states across the country. It was a fissure that was exemplified at the COGA conference by U.S. Sen. Michael Bennet.
During his remarks, the Democratic lawmaker lauded the industry's innovation and expressed support for lifting the oil export ban and for developing the Keystone XL pipeline, but he implored oil and gas executives to own up to the facts about climate change. He also told reporters that the intensifying fight between local communities and the industry "is a challenge that should not be minimized."
"You have two very legitimate property interests that are at stake here, the oil and gas industry has a legitimate property interest, and local communities and homeowners have legitimate property interests, and either fortunately or unfortunately, it is in conflict and we have to work our way through that," Bennet said. "It would be better if people didn't have to resort to lawsuits to deal with this, and it would be better if we could find a path forward. But I think it's unreasonable to not expect that this conflict will continue."
CORRECTION: An earlier version of this report incorrectly said Gardner was up for reelection in 2018. He is up for reelection in 2020, and currently chairs the National Republican Senatorial Campaign Committee.
FOR FREE to continue reading
✔️ Unlock the full content of International Business Times UK for free
offer available for a limited time only
✔️ Easily manage your Newsletters subscriptions and save your favourite articles
✔️ No payment method required
Already have an account?
Log in
© Copyright IBTimes 2023. All rights reserved.