In Colorado Fracking Fight, Emails Show Constituents 'Begging' Lawmakers For Help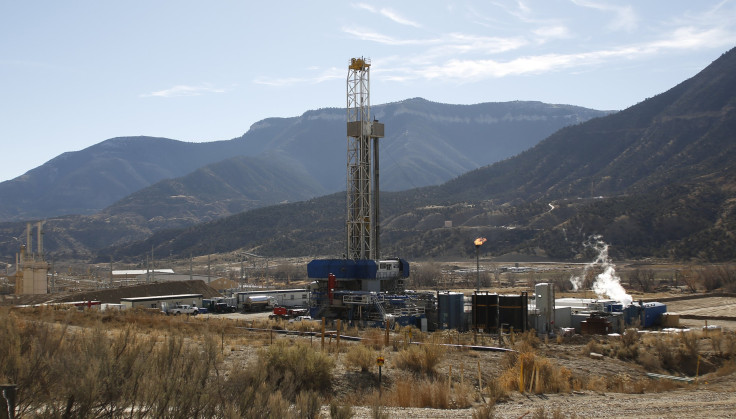 A battle over oil and gas drilling in residential areas was fought in the Colorado legislature this spring, with Democrats and environmental groups seeking to impose rules that would push fracking activity further away from schools and public facilities. This effort, which was punctuated by an April gas well explosion that killed two men in Firestone, was opposed by the state's influential oil lobby and allied Republican legislators.
A trove of emails to and from leading Republican state senators, examined by International Business Times, shows how the debate over local drilling played out behind the scenes. While constituents, worried about health and safety risks, sent emails urging lawmakers to support HB1256, a "setback" bill that would require new wells to be at least 1,000 feet from the edge of school properties (the current rule requires wells to be just 1,000 feet from school buildings), oil and gas industry representatives obtained meetings with state lawmakers and invited them to a variety of "energy forums," "legislative receptions" and "seminars," and even a clay shooting event, throughout the legislative session.
Read: Oil And Gas Industry Power Builds Wells Near Schools In Colorado, Trumping Environmental Concerns
The oil and gas industry spent more than $100,000 on state senate and house races in 2016, with $71,000 of that money going to Republicans, according to the National Institute on Money and State Politics. The industry spent another $686,301 on lobbying last year.
While the emails, which were obtained through Freedom of Information Act requests filed by IBT, show no sign of illegal activity or quid pro quo dealings between lobbyists and lawmakers, they do reveal the asymmetrical war fought between the fossil fuel lobby and ordinary citizens who work and live near their facilities, many of whom wrote their representatives to assert that they weren't anti-fracking, but simply worried about their own or their children's health. Some pleaded with their representatives for help, only to receive a form letter, or nothing at all, in reply.
"I am writing to you begging, yes, begging, that you support HB1256," a constituent who identified as a teacher in the Greeley school district wrote to majority whip state Sen. John Cooke on the day the Senate Agriculture, Natural Resources and Energy committee voted on the bill. (Because the letter writers may not have expected their communications to be made public, IBT is not identifying them explicitly.) Cooke represents Greeley.
"We should not be risking the health and safety of children without an attempt to at least provide the minimum of support of a 1000 foot setback from where they are playing and breathing," the teacher wrote. "Protecting the health and safety of children should not be a partisan issue — we all care about protecting the most vulnerable, and as a former Weld County Sheriff, I'm sure you understand."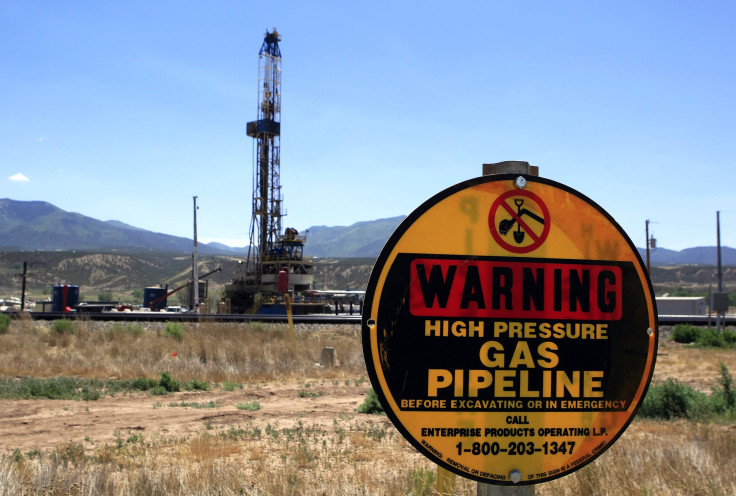 Democratic Rep. Mike Foote introduced HB 1256 in the Democratic-controlled Colorado House in March. The lower chamber passed the bill 37-28 in a strict party line vote just a few weeks later, but the bill never made it out of committee in the Republican-controlled Senate; it was killed by a 6-5 vot e on April 12. Cooke was one of the six Republican votes that doomed the bill.
"I just wanted to write and inquire as to what exactly you were thinking with your no-vote on HB1256?" another Greeley resident named Jeff wrote just a few hours after the vote. Jeff said he lived roughly 4,500 feet away from a large-scale oil and gas site.
"By all accounts we are so far out of the (arbitrarily determined) setbacks that there should be no issues. Well, this is not so," Jeff wrote.
"I've logged 52 occasions this year in which there's been a blanket of odor over our whole neighborhood that is a mix between diesel and gasoline smells. Several occasions it has led to immediate burning of the nose and eyes... Your vote could have been the deciding factor, but now children at Bella Romero and who knows how many other schools are going to be breathing in god knows what for four years of their lives, and at risk (however unlikely) of injury from explosions, blowouts or spills. If anyone needed your support, it was the people you represent."
Read: Is Your Kids' School Near A Gas Line?
It's unclear if Cooke responded to these emails, or any of the other dozen or so emails released under the FOIA request that asked him to vote against the bill. The emails show that Brent Backes, an executive with DCP Midstream, a Denver-based petroleum services company, and an executive board member of the Colorado Oil and Gas Association (COGA), asked for a meeting with Cooke.
"DCP has a lot of new development activity in Weld County that I would like to make sure you are aware of as well as having a general discussion of the issues facing our industry," Backes wrote. "I would be happy to come to the Capitol as our headquarters are located just a few blocks away."
The emails show Cooke RSVPed to a COGA seminar on statutory pooling, also called " forced pooling," the process by which oil and gas companies "pool" owners' mineral rights in order to drill without getting consent from all property owners. A bill to strengthen protections for those property owners, also introduced by Foote, passed the House but died by a 3-2 party-line vote in a Senate committee.
Less than a week after the vote that killed the setback bill, the house explosion in Firestone killed two men. The aging well, which was owned by Anadarko, was just a few hundred feet from the home where the men died.
Just over a month later, an Anadarko oil tank caught fire about four miles from the Firestone explosion in Weld County, killing one person and injuring three more.
Both accidents happened in the district represented by Republican state Senate caucus chair Vicki Marble. The district is part of what's known as the "Front Range," one of the most densely drilled parts of the state. It's also home to Broomfield, a city and county of 65,000 that has been embroiled in controversy over Denver-based Extraction Oil & Gas' planned drilling site in residential areas. That conflict has led to the company reducing the amount of planned wells from 139 to 99, an unsuccessful recall vote against one county commissioner accused of ties to the oil industry, and a Washington D.C. opposition research firm contacting the local records office.
Marble aide Sheryl Fernandez told IBT in an email that emails opposing oil and gas development, especially in the Broomfield area, were "by far the most" emails the senator received on any issue during the last legislative session. Marble voted against the setback bill.
"My wife and I are very concerned about the proximity of these operations to the homes and schools in our neighborhood," James from Broomfield wrote to Marble in January. "We know that energy development is vital to Colorado's economy… We are by no means anti-fracking and energy development, we just don't think it should be allowed to happen in residential neighborhoods and it would set a terrible precedent."
Natalie from Broomfield told Marble in a February email, "I have so many concerns about fracking near and around my home that I don't know where to begin," adding that if she had known that there would be fracking in the neighborhood, "I would have never moved here."
"PLEASE GIVE TAX PAYERS BACK THE CONTROL OVER OUR TOWNS," Natalie wrote.
In a letter responding to constituents, Marble's office wrote:
"Two years ago, the state legislature put forth a bill to increase set backs to 2500 feet and it failed. It was also introduced as ballot initiatives in 2016, and it failed. The State tried to run a bill in 2015-2016 in order to allow local governments to dictate quantity, density, and set back distance; that too failed. So the State Legislature has done everything they can do for now. This doesn't mean we will not continue to look how we can improve this."
Marble ultimately voted against the setback bill, but not before emails indicated she had separate meetings with representatives from Black Hills Corporation, the American Petroleum Institute and Anadarko. The emails show that the Andarko representatives sent a warm message to Marble after the meeting.
"We greatly appreciate the work you are doing to educate the public with facts to counteract the rampant misinformation and high emotion," Anadarko's Aaron Smith wrote to Marble.
FOR FREE to continue reading
✔️ Unlock the full content of International Business Times UK for free
offer available for a limited time only
✔️ Easily manage your Newsletters subscriptions and save your favourite articles
✔️ No payment method required
Already have an account?
Log in
© Copyright IBTimes 2023. All rights reserved.