How Much Money Has Trump Made From His Hotels And Golf Clubs?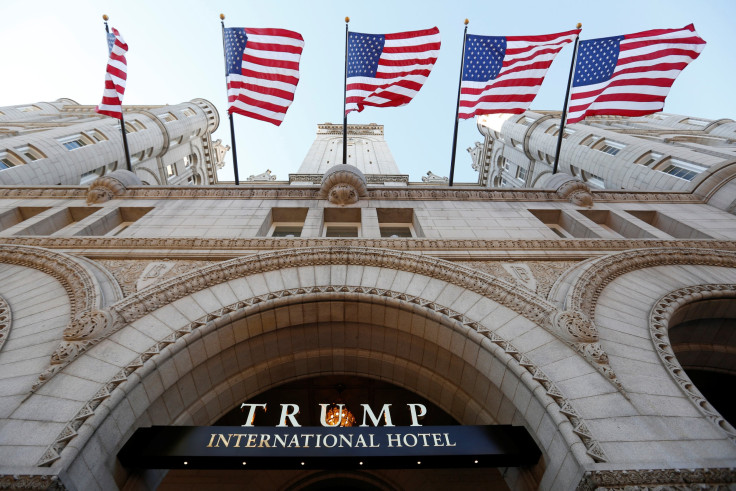 Eric Trump gives his father quarterly financial reports on the Trump Organization — and the president's son has had good news to share. A new report from Alan Zibel of the liberal government watchdog group Public Citizen, released Tuesday, shows the extent to which politicians and special interests have supported the president's businesses.
The report, "Presidency for Sale: 64 Trade Groups, Companies, Candidates, Foreign Governments and Political Groups Spending Money at Donald Trump's Properties," documents dozens of instances when trade groups, companies, religious groups, charities, foreign governments, interest groups and political candidates have booked events or rooms at Trump's properties in 2017. Official White House communications have promoted Trump properties — and the chance that someone who visits one will encounter the president are not slim; he has visited one of his properties on 121 days since his inauguration, one-third of the days he's been in office.
Paying Trump properties for event rentals and/or overnight stays were 35 political candidates or political organizations, 16 trade or interest groups, four charities (including one run by Eric Trump), four foreign governments, three religious groups, two companies and one college football team. These bookings amounted to more than $2.6 million in total payments to Trump businesses (not including profits from Mar-a-Lago, the president's Florida golf resort).
This business income benefits the president personally, since he didn't divest from the Trump Organization upon taking office, ignoring recommendations by the Office of Government Ethics and other ethics experts. His sons are managing the day-to-day business operations, but in March, Eric Trump admitted that he talks with his father frequently.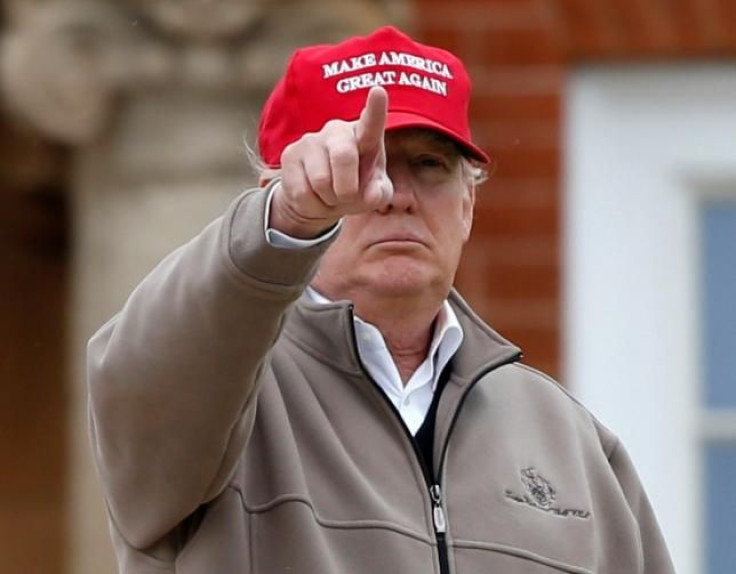 Ethics watchdogs and other observers have expressed concern about the appearance of conflicts of interest. The USA Today editorial board wrote in November that "lobbyists, corporations, foreign investors or anyone else looking to curry favor with Trump can go the direct route. They can join one of Trump's luxury golf clubs where he dines, golfs and holds court on many weekends. Or purchase a condo, penthouse or mansion from the Trump Organization, or make use of the Trump International Hotel just down the street from the White House."
The new report said Trump's refusal to divest had presented conflicts of interest that "previously were unimaginable for the president of the United States."
The Trump International Hotel, which opened days before the 2016 general election, has seen heavy traffic from political candidates and Republican Party groups. Several national GOP groups including The Republican National Committee, the Republican Governors Association and the Republican Attorneys General Association have held events at Trump properties. The RNC hosted a $121,000 event at Trump's Washington, D.C. hotel on July 19, 2017. The hotel increased its rates in the first few months of 2017.
Individual politicians also spent money at Trump properties in 2017. Reps. Dana Rohrabacher (R-CA), Tom MacArthur (R-NJ), Jodey Arrington (R-TX) and many other lawmakers have held fundraisers at Trump properties. The campaigns of other politicians including House Majority Leader Kevin McCarthy (R-CA) and Sens. Bob Corker (R-TN) and John Kennedy (R-MS) reported spending money on lodging at the Trump International Hotel in Washington, D.C. And five Trump-affiliated groups spent nearly $750,000 at Trump properties in the first three quarters of 2017.
Corporations and trade associations haven't hesitated to book rooms and events at Trump properties. The private prison company GEO Group, which as a government contractor made an illegal $225,000 donation to a Trump-supporting super PAC and another $250,000 contribution to Trump's inaugural committee, held its annual leadership conference at Trump International Doral, a golf resort in the Miami area. The event took place at the same time that the company was lobbying the White House on "general government policies and regulations" and the Department of Justice and Department of Homeland Security on "federal government use of contract correctional facilities and Residential Reentry Centers." The company has already benefited from Attorney General Jeff Sessions' reversal of an Obama-era decision to phase out private prisons, and from a new government contract for a $110-million immigrant detention center in Texas.
The U.S. Chamber of Commerce, the American Petroleum Institute, the corporate bill mill American Legislative Exchange Council and the National Mining Association spent money at Trump properties last year. The latter group reported lobbying the Executive Office of the President on "EPA CERCLA financial assurance regulation."
Foreign governments, including the Embassy of the Kingdom of Saudi Arabia, the government of Malaysia and the Kuwait Embassy have booked rooms and events at Trump entities as well.
To see the details on all 64 instances of politicians and special interests booking Trump properties, click here.
© Copyright IBTimes 2023. All rights reserved.