The Puerto Rico Contract's Lack Of Transparency? It's Not Unusual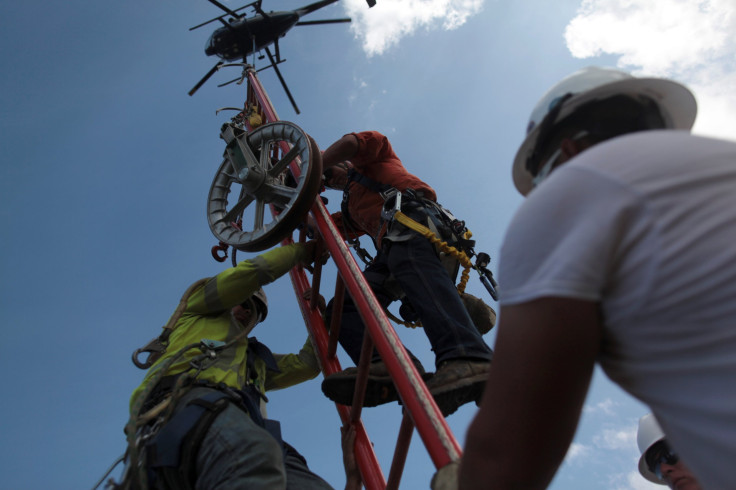 The Federal Bureau of Investigation probe notwithstanding, a quick read of the up-to-$300 million contract the Puerto Rico Electric Power Authority awarded to the two-person Montana firm Whitefish Energy reveals a few problematic clauses. Along with requiring PREPA to waive any claims against Whitefish in the event of a delay in completing the electric grid renovations, the contract bars PREPA, FEMA, the Commonwealth of Puerto Rico and the Comptroller General from auditing or reviewing Whitefish's labor-related costs and profits.
While that might seem odd for such an ambitious project, such restrictions are far from unusual for procurement contracts with the federal government.
Since the enactment of the Federal Acquisition Streamlining Act in 1994, contracting industries have embraced the broadly-applicable "commercial item" contract designation, defined as an item "of a type customarily used by the general public or by non-governmental entities" for non-governmental purposes.
Despite being termed "commercial," many of the items the federal government purchases from the private sector, such as military transport aircraft and weapons systems, aren't necessarily available on the commercial market, or once were but aren't anymore, and are purchased through non-competitive bids. In the absence of similar goods on the market with which to make a viable comparison, the difficult burden of a reasonable price assessment is predominantly shouldered by the government agency. If the contracts are terminated, the contracting government entity doesn't have the right, under current law, to audit the contracting firm.
The issue was summed up in a March report from the General Services Administration Inspector General, which found that, of 45 contracts sampled, 44 were awarded without a price analysis.
"As a result," the report stated, "prices for these contracts, and others awarded without required price analysis, could remain unevaluated for up to 10 years, increasing the likelihood that customer agencies will overpay for services under these contracts and placing taxpayer dollars at risk."
Scott Amey, general counsel at the watchdog group Project on Government Oversight, which has been pushing for commercial item contract reforms for nearly two decades, described such procurement processes as an effort to "pin the tail on the donkey."
"The burden has been placed on the government to determine whether these prices are fair and reasonable," said Amey, who's estimated the total dollar amount of commercial item contracts awarded by the federal government to be about $100 billion annually. (The Department of Defense gave out $47.6 billion in such contracts last year, according to a report from the Government Accountability Office.)
After an item is determined to be "commercial," Amey told International Business Times, the designation sticks.
"Once one person overpays, everyone overpays," he said, pointing to the substantial waste of taxpayer money that can result.
That appeared to be the case after Bloomberg Businessweek reported in 2014 that the Department of Defense agreed to pay Bell Helicopter $13.4 million for $4.4 million worth of parts. The Pentagon, Bloomberg found, purchased $445 gears for more than $8,100. Boeing, meanwhile, overcharged the Pentagon by $13.7 million, of which it reportedly refunded $3.2 million.
The Defense Department has sought to limit the scope of the "commercial item" category and mandate better "determination of price reasonableness." But Congress, under pressure from industry lobbyists, has often pushed forward measures do the opposite, often in the form of amendments attached to annual National Defense Authorization Acts. The NDAAs Congress passed between 2013 and 2017, as detailed by the GAO report on DoD procurement, bolstered the department's ability to accurately determine how much it should pay, but also made it harder for Defense to price items differently from past purchases; kept the onus of price determination on the government's shoulders, as opposed to those of the private seller; broadened the definition of "commercial item"; and established preference for commercial items and services at certain contract price levels.
Not unlike Whitefish, which recently retained its own lobbyist, contracting firms have been active on Capitol Hill.
Along with the Project on Government Oversight — which has spent $10,000 to $20,000 annually on lobbying efforts that include commercial item procurement, among other issues — SAP America Inc., a subsidiary of the German software giant SAP SE, and the Cedar Rapids-based information technology and aircraft systems company Rockwell Collins Inc. make frequent appearances on the federal lobbying database.
Rockwell, which said in its previous annual report with the Securities and Exchange Commission that a third of its sales "were derived from U.S. Government contracts," has been lobbying on the issue since 2009, spending upwards of $200,000 per quarter on its advocacy efforts. Last quarter, for example, it spent $169,429 on lobbying efforts that included a push "to strengthen commercial item procurement for DoD acquisition policy in the FY [20]18 National Defense Authorization Act… to include clarifying the definition of a commercial item," its third-quarter federal lobbying form said. Rockwell did not respond to IBT requests to elaborate on its position or desired outcome.
SAP America, according to the Government Service Administration's Federal Procurement Data System, has received hundreds of thousands of dollars annually through its subsidiaries for IT software products and services, training services and other forms of technical support. It also paid lobbyists hundreds of thousands to lobby Congress, the DoD and the GSA on, among other subjects, "commercial item contracting" over the past two years, federal lobbying forms show. SAP also did not respond to requests to clarify its lobbying objectives.
© Copyright IBTimes 2023. All rights reserved.
FOLLOW MORE IBT NEWS ON THE BELOW CHANNELS