Who's Behind The 'Project Veritas' Sting Operation Against The Washington Post?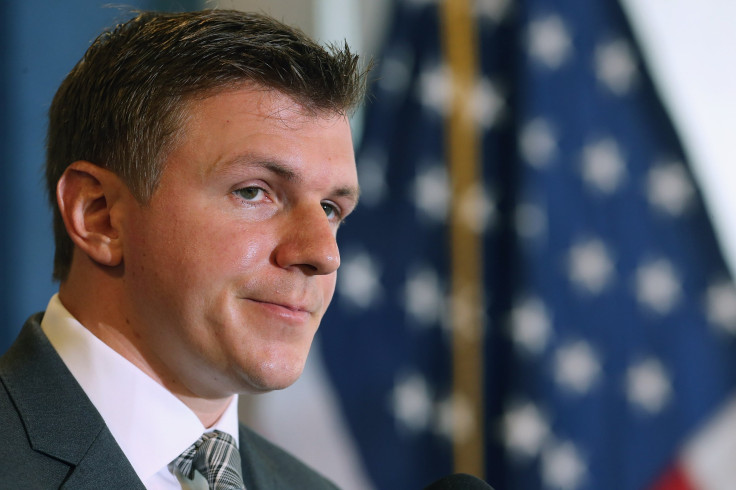 In the latest in a series of embarrassments for provocateur James O'Keefe, he and his nonprofit Project Veritas were exposed in an attempted sting operation. The group gave a false story about embattled Alabama U.S. Senate candidate Roy Moore to the Washington Post — the news organization that first published corroborated stories of the Senate candidate's alleged sex abuse of minors — and hoped the paper would run with it. Instead, the Post disclosed Project Veritas' attempt to discredit the paper.
Despite the Washington Post humiliation and other recent flops, O'Keefe is doing pretty well for himself. He is president of Project Veritas, which takes in millions in anonymous donations each year, and as of 2016 his annual salary was nearly $320,000. But the work that he and his organization engage in — attempts to make mainstream journalists and liberal organizations incriminate themselves — consistently fails to achieve O'Keefe's goals.
Why, then, does the money keep coming in, and, in fact, increase every year? Project Veritas is a 501(c)(3) nonprofit, so it's not required to disclose its donors, but by consulting other nonprofit organizations' tax forms it's possible to identify some of the group's donors. An International Business Times review of publicly available 990 tax records and data compiled by Conservative Transparency found that Project Veritas gets much of its funding from two connected nonprofits that act as "pass-through" vehicles for conservative millionaires and billionaires who wish to dissociate their names from the organizations they fund.
Donors Trust, and to a lesser extent Donors Capital Fund, have provided Project Veritas with millions of dollars since its founding in 2010. Both groups are financed by foundations run by wealthy conservative mega-donors such as Charles and David Koch and the Bradley and Searle families.
In 2015, Donors Trust and Donors Capital Fund combined to give Project Veritas close to $1.5 million, about 40 percent of its overall revenue that year. The Knowledge and Progress Fund, a nonprofit directed by Charles Koch and other family members and close associates, gave a single, $5.2 million donation in 2015 — to Donors Trust. That year, the fund pulled in a total of $82.1 million — including $725,000 from the Searle Freedom Trust, $115,000 from the Charles Koch Foundation and $30,000 from the Bradley Foundation — and gave out $68.3 million in grants.
In 2016, the Charles Koch Foundation stepped up its funding of Donors Trust significantly, donating over $700,000. 2016 tax records for many major conservative foundations including Donors Trust are not yet publicly available. Donors Trust funders also include the Richard and Helen DeVos Foundation (the in-laws of current Secretary of Education Betsy DeVos), the Philanthropy Roundtable and the John William Pope Foundation.
From 2011 to 2015, the sister groups gave Project Veritas over $2.5 million, IBT found. Per IBT's research, other Project Veritas donors include Dunn's Foundation for the Advancement of Right Thinking ($100,000 from 2013 to 2014), the National Christian Charitable Foundation ($7,350 from 2013 to 2015) and the Robert S. and Star Pepper Foundation ($5,000 in 2011).
Another prominent donor to Project Veritas is the foundation of now-President Donald Trump, which gave Project Veritas $20,000 in 2015. Alleged funder of Project Veritas, Eric O'Keefe (no relation to James O'Keefe), a Koch and Scott Walker ally, reportedly gave the group $50,000 in 2013, although he denied doing so when asked by the Center for Media and Democracy. And before O'Keefe established Project Veritas, PayPal co-founder and Trump campaign donor Peter Thiel reportedly gave O'Keefe between $10,000 and $30,000 to produce a video in which he mocked people of color by leading them to believe they had won a lottery.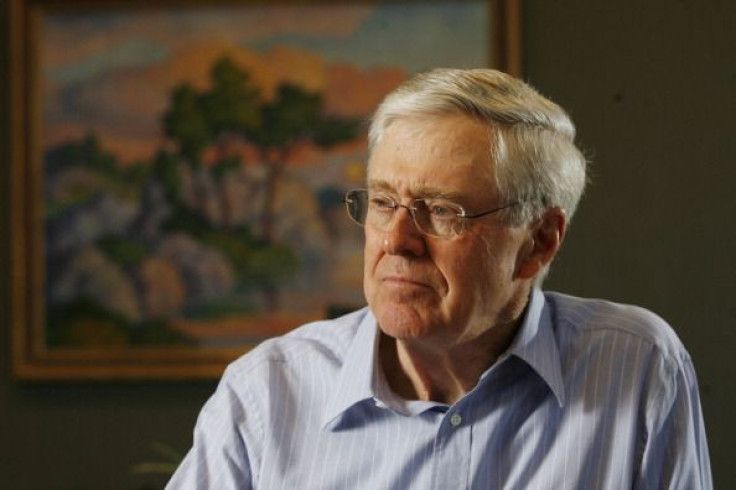 'Donor-Advised Funds' With Strong Koch Ties
A 2013 article by Paul Abowd at the Center for Public Integrity explains that at Donors Trust, a "donor-advised fund," funders can open individual accounts, and the trust gives donors "an extra level of control over where their money ends up." Founded in 1999, Donors Trust has pumped hundreds of millions of dollars into a stream of conservative nonprofits such as the Heartland Institute, the American Legislative Exchange Council, the American Enterprise Institute, George Mason University's free-market think tanks the Mercatus Center and the Institute for Humane Studies — to which Koch foundations have also given heavily — and the Kochs' Americans for Prosperity Foundation.
According to its website, the Donors Trust board of directors includes leaders of some of its donor foundations. Chair of the board Kimberly Dennis is the president and CEO of the Searle Freedom Trust, and Vice Chair James Piereson is president of the William E. Simon Foundation and was previously executive director of the John M. Olin Foundation. Another board member, Thomas Beach, is chairman of two key conservative think tanks, the Reason Foundation and the Property and Environmental Research Center.
The Donors Trust staff includes past Koch associates. President and CEO Lawson Bader was vice president of the Koch-funded Mercatus Center; Director of Growth Strategies Peter Lipsett previously worked for the Charles Koch Foundation and Koch Industries; and Marketing Assistant Lydia Pitea joined Donors Trust "as a participant in the Koch Associate Program."
Rising Revenue
As The Hill's Will Sommer documented on Twitter, O'Keefe and Project Veritas have frequently undermined their own goals and their credibility since they began operating. The humiliation began in 2010, when an attempted sting of Louisiana Democratic Sen. Mary Landrieu backfired and O'Keefe ended up with a misdemeanor conviction. More recently, in 2016, O'Keefe attempted to scam George Soros' Open Society Foundations but blew his cover when he forgot to hang up the phone with a target, proceeding to map out his string operation before ending the call.
Nevertheless, both Project Veritas' revenue and O'Keefe's salary have steadily increased over the years, as The Daily Beast's Lachlan Markay noted on Twitter. In 2012, revenue was roughly $740,000; in 2016, that figure was more than six times higher at nearly $4.9 million. While O'Keefe made $56,000 as the group's president in 2012, his salary exploded to $235,000 in 2015 and then roughly $318,000 in 2016.
© Copyright IBTimes 2023. All rights reserved.