Pope Francis Addresses Istanbul Attack In New Year's Day Speech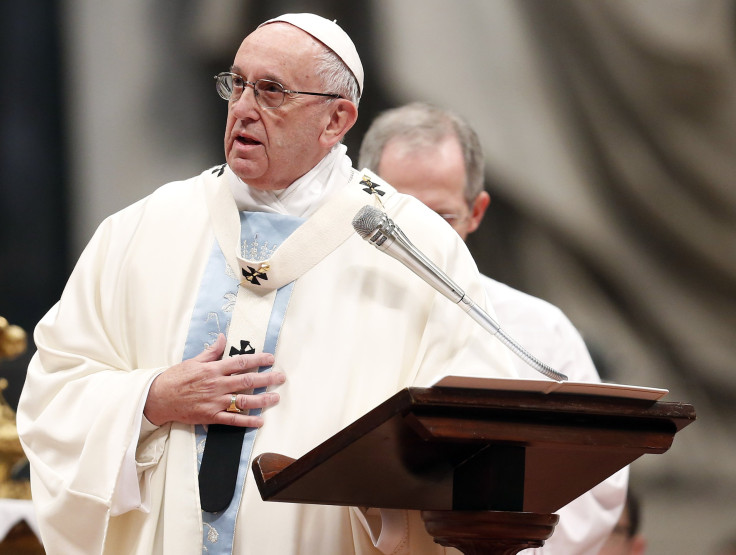 Pope Francis used his New Year's Day speech to address the latest attacks in Istanbul. The Pope was in Vatican City when he called on his followers to "confront the plague of terrorism."
"Unfortunately, violence has stricken even in this night of good wishes and hope," the Pope said during his annual Jan. 1 address in St. Peter's Square (via Reuters). "Pained, I express my closeness to the Turkish people. I pray for the many victims and for the wounded and for the entire nation in mourning."
Istanbul was subjected to another terrorist attack on New Year's Eve. As previously reported, a party at a club called Reina ended with at least 39 dead and about 70 injured after a shooting. Turkish police say that they are search for one unidentified attacker. No group has claimed responsibility yet.
Francis, who had earlier led a mass at St. Peter's Basilica, added that the world is in a dark time as 2017 begins. "I ask the Lord to sustain all men of good will to courageously roll up their sleeves to confront the plague of terrorism and this stain of blood that is covering the world with a shadow of fear and a sense of loss," he said.
Shortly after his speech, the Pope continued to call for peace on Twitter.
Of course, the Pope has many admirers listening to him beyond the roughly 50,000 who watched his speech in person Sunday. He came in third in Gallup's Most Admired Man of 2016 poll, behind only President Barack Obama and President-elect Donald Trump.
© Copyright IBTimes 2023. All rights reserved.