Pope Francis: Evolution Is Real, God Is Not A 'Magician'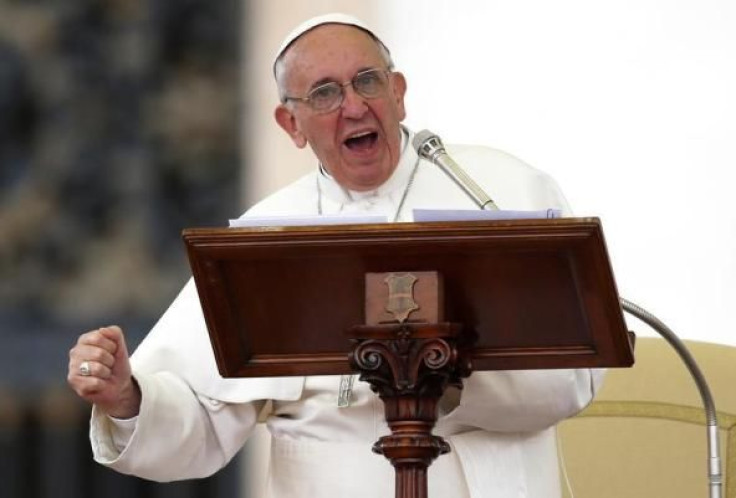 Pope Francis has come out in defense of the theory of evolution, saying the scientific principle is not incompatible with Catholic doctrine. He said the world did not begin as "a work of chaos," but instead emerged from a principle of love, and that creationism and evolution are not mutually exclusive ideas.
"God is not a divine being or a magician, but the Creator who brought everything to life," Francis told the Pontifical Academy of Sciences Monday at the Vatican, Religion News Service reported. "Evolution in nature is not inconsistent with the notion of creation, because evolution requires the creation of beings that evolve."
The concept that there is no conflict between the theory of evolution and the teachings of the Catholic Church has been endorsed by prior popes, including Pope Pius XII in 1950 and St. John Paul II in 1996, according to RNS. But Pope Emeritus Benedict XVI cast some doubt on their interpretations by leaning away from evolution and toward the concept of intelligent design.
Pope Francis brought the Catholic Church back in line with one of the key tenets of modern science on Monday by expressing his belief that creationism and evolution are not at odds. "When we read about Creation in Genesis, we run the risk of imagining God was a magician, with a magic wand able to do everything. But that is not so," he said. "He created human beings and let them develop according to the internal laws that he gave to each one so they would reach their fulfillment."
Giovanni Bignami, president of Italy's National Institute for Astrophysics, said that via his remarks, the pope had put to rest "pseudotheories" held by creationists. "The pope's statement is significant," Bignami told Adnkronos, an Italian news outlet. "We are the direct descendants from the Big Bang that created the universe. Evolution came from creation."
© Copyright IBTimes 2023. All rights reserved.
FOLLOW MORE IBT NEWS ON THE BELOW CHANNELS