Pope Appoints Special Administrator To Investigate Scandal-Hit Italian Parish Of Albenga-Imperia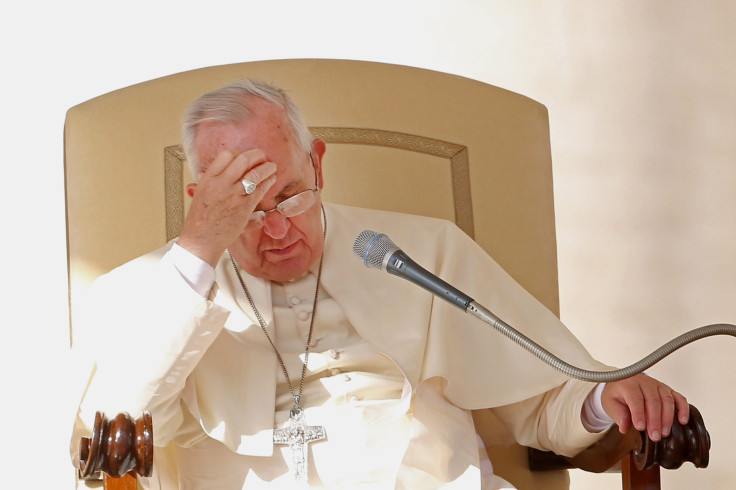 Pope Francis is to send a special administrator to take charge of an Italian diocese where priests have been accused of a spate of crimes including theft and sexual abuse. The diocese has been seen as hosting a number of so-called "playboy priests," who often broke the law.
The appointment of an "apostolic administrator" follows a report on the diocese of Albenga-Imperia in northern Italy by papal envoy Monsignor Adriano Bernardini, according to a report in The Times of London. The paper reports that one priest in the diocese was jailed for four years for running a prostitution ring, while another posted naked photographs of himself on a gay website.
The scandals took place during the tenure of Bishop Mario Oliveri who, while not accused of any wrongdoing personally, is regarded as having recruited a number of priests with checkered personal histories, according to a report from The Telegraph.
When asked by the paper about the scandals, the bishop reportedly said: "I don't want to talk about it – it's not the right time." The Vatican also reportedly said that it would not comment on an ongoing investigation.
One priest in the diocese, Luciano Massaferro, received a nearly eight-year prison sentence after being found guilty of sexually abusing an altar boy. He had been strenuously defended by Oliveri.
According to the Telegraph, the scandals were brought to the attention of appalled parishioners, some of whom wrote to the Vatican directly.
Oliveri is not the first senior Catholic cleric to fall foul of the new pope's crackdown on abuses in the church.
Franz-Peter Tebartz-van Elst, a German bishop dubbed "The Bishop of Bling" for his free-spending ways, was removed from his post by Pope Francis in March of this year. His removal followed allegations that he spent 31 million euros ($43 million) of church funds on an extravagant residence.
Since assuming the papacy, Pope Francis has embarked on a sometimes controversial attempt to liberalize Catholic teaching on a number of subjects. A Vatican synod, a meeting of senior clergy, that took place earlier this month, proposed that the church adopt a more liberal stance on homosexuality. The proposals were subsequently voted down by the assembly.
© Copyright IBTimes 2023. All rights reserved.