Pope Francis Immigration Reform: Catholic Leader Could Address Migrant Detention Centers During US Visit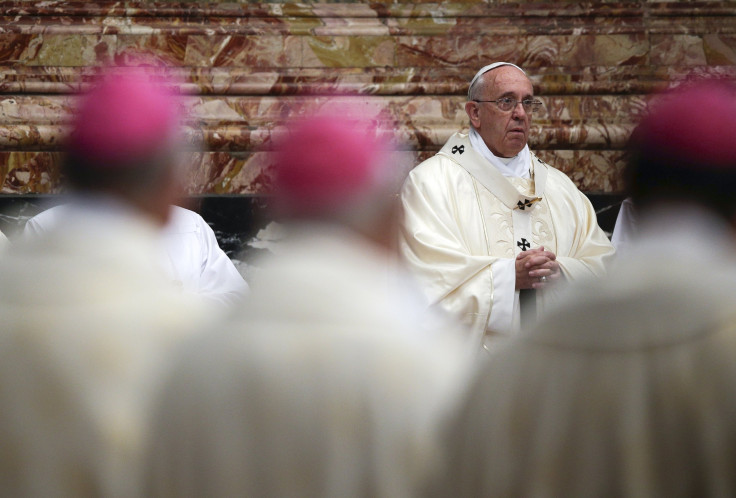 Pope Francis could wade into the American immigration debate during his visit to the U.S. in September, when he is expected to comment on a report on immigration detention centers by the U.S. Conference of Catholic Bishops. The 44-page report released Monday called for the government's immigration detention system to be dismantled, arguing that the facilities "undermine families and harm children."
Noting his past emphasis on immigrant rights, the bishops are predicting that Francis will highlight the issue on his visit, including in his address a joint meeting of Congress. "All of this is something that is close to his heart, and I'm sure he will say something about it," said Bishop Nicholas DiMarzio of Brooklyn, New York, in comments reported by the Associated Press on Tuesday.
Since his ascension to the papacy in 2013, Francis has made a point of addressing global inequality and condemning what he describes as the "policies of self-interest." The first Latin American pope has also been vocal on the plight of undocumented immigrants, including those entering the U.S. from Mexico. In a message delivered to the Mexico-Holy See Colloquium on Migration and Development last summer, the pontiff drew attention to the dangers faced by migrant children crossing the border and condemned the "racist and xenophobic attitudes" they often face.
Francis has more recently thrown his support behind immigration advocates in the U.S., sending a personal letter praising the efforts of an Arizona Catholic group for assisting immigrants along the border and advocating for more humane immigration legislation. "These young people, who have come to learn how to strive against the propagation of stereotypes, from people who only see in immigration a source of illegality, social conflict and violence," Francis wrote.
The Catholic Church has been a vocal supporter of recent efforts to pass comprehensive immigration reform in the U.S. Among the findings of the newly released report by the Conference of Catholic Bishops was the need for alternatives to the current system of immigration detention, which houses tens of thousands of immigrants in prison-like conditions that the report said cause psychological trauma along with being inhumane and ineffective.
"From a moral standpoint this is unacceptable," Bishop Eusebio Elizondo, auxiliary bishop of Seattle and chairman of the Bishops' Committee on Migration, told the AP. "The current practice of family detention must end. As a nation we must do better."
© Copyright IBTimes 2023. All rights reserved.